The first season of "Friends" was released over 26 years ago. In case you missed it, the plot revolved around a group of six friends who couldn't live a single day without each other. We loved watching them hunt for jobs in NY, build relationships, get married, and in Ross's case, get divorced a few times too many. Back then, the actors were already in their late 20's, but the time doesn't stand still. Over the last 20-something years, much has changed in their lives. Some got married while others couldn't find their significant others. But what about now? Are they happy now? Let's find out!
1 Cole Sprouse – Baby Ben
It is so strange to see the 90s child actors all grown up today, no matter how often they appear in our social feeds. Cole was just 8 years old when the showrunners tossed him into the mix, and during the next four years, he probably had the best time of his life. Then came the teen years and the inevitable crushes. When Disney got a hold of Cole, they put him on Zack and Cody, which was a big deal back then. This was the start of his dating phase. The early 2000s were rich in new experiences for Sprouse, as he dated quite a few lovely Nick and Disney girls. But it wasn't until he met Lili Reinhart on Riverdale's set that he'd fallen in love. Sadly, after being in a relationship for three years, they went their separate ways in March 2020. There's plenty of fish in the sea, Cole!
2 Courteney Cox-Arquette – Monica
Courteney played a serious and responsible Monica Geller. She always took care of her friends and tried to help everyone. That is, unless you moved her stuff, refuse to use a coaster, or, god forbid, used fancy soap. Two-three seasons into the show, we saw her name in the title credits change from Cox to Cox-Arquette, at least that's how I remember it. So yeah, Courteney was married to David Arquette for about ten years, but they broke up in 2010. Since 2013, she has been dating and then got engaged with Johnny McDade, a famous musician. Or he used to be. Does anyone listen to Snow Patrol in 2020? The actress is already 55 years old, but she's still a knockout.
Loading…
3 Matt LeBlanc – Joey
Who doesn't love Joey Tribbiani? His character is a little silly but incredibly charming. He dreamed of becoming a big-time actor, but all he could do were soap operas and herpes commercials. In real life, Matt continued to pop up in various TV series after the finale of Friends. In 2003, he married the lovely Melissa McKnight, and they had a daughter together. After six years, the couple filed for divorce for unexplained reasons. Who are we to stick our nose into their business? Soon after, LeBlanc started dating actress Andrea Anders, whom he met on the set of "Joey." Unfortunately, the couple broke up in 2015. But Matt doesn't like being alone and has been in a relationship with Aurora Mulligan from Top Gear.
4 Jennifer Aniston – Rachel
Jenn has built a great career in the film industry, but as for her personal life, she wasn't so lucky. In her early years, Aniston was in a relationship with musician Adam Duritz and then she met Tate Donovan. A few "moments" later, she married Brad Pitt, but divorced five years later because Jenn didn't want to have kids just yet. Being a busy bee, Aniston tried to start a family with Vince Vaughn, and then with John Mayer. Later that day (I'm joking, relax), the actress married Justin Theroux but got bored soon after. As far as we know, Jenn is single right now.
5 Matthew Perry – Chandler
"Friends" brought Matthew fame, fortune, and crippling depression. That last one was due to the first two. Anyway, did you know that he used to date Julia Roberts when he was younger? That certainly adds a tiny bit of context to that one episode about panties, doesn't it? He also had an affair with Lizzie Kaplan. In 2012, the couple broke up, and since then, nothing was known about Perry's personal life… until 2018, when he started dating Molly Hurwitz. That relationship lasted for two whole years!
6 Lisa Kudrow – Phoebe
Much like her on-screen alter ego, Lisa did not have any serious relationships until she was 31. In 1995, she married Michel Stern, and three years later gave birth to a son, Julian. The birth had completely changed her life. Lisa once said that she regrets not giving birth to a second child. Kudrow's marriage is as strong as they come because she has been with her hubby for over 20 years!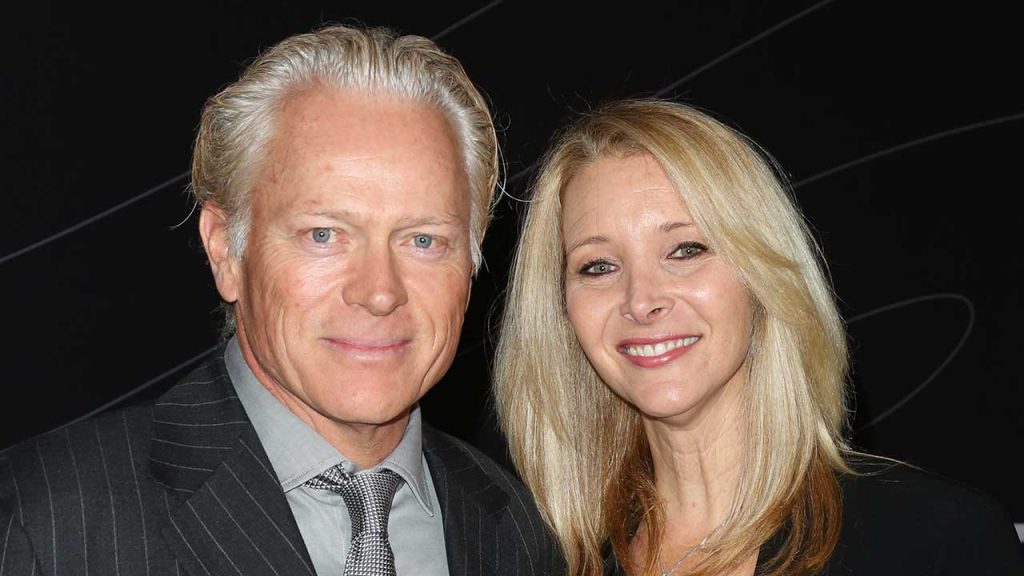 7 David Schwimmer – Ross
And finally, we got Ross, I mean David. For a long time, David did not talk about his personal life, although everyone knew that he was constantly dating new girls. It all changed after he met Zoe Buckman in 2007, who back then was a waitress. He immediately fell in love with a girl but kept their affair private. In 2010, they got married and a year later had a daughter, Cleo. Now the actor rarely goes to social events and prefers to spend time with his family. From time to time, photos of his family get posted on the web, but judging from those pictures, the Schwimmers seemed to be doing great until they announced that they were on a break. I hope he doesn't do anything stupid like in the show!