When holidays comes most of the people are confused that where we have to go in our holiday and thinking about this and whole time reduced so if you are also confused the you are at the right place just stay tuned with us.
Gir National Park
Due to its supported species, established in 1965, Gir is one of the most important protected areas in Asia. Spreaded over 1412 square-mile the Gir National Park evolved as an effort to conserve the Asiatic lion from poaching and hunting. Placed in the southwest of Gujarat, Gir National Park is gifted with low hills and the green vegetation this perfect home is the only place where you can see Asiatic Lions after Africa. Apart from the majestic lions, you can find here many rare animal species and colourful bird.
Important Information
The best time to visit – December to April Visiting time for the park is 0800 to 1100 hrs and 1500 to 1700 hrs everyday. Entry fee of the park is Rs. 30 for Indians and US$ 5 for foreigners. You can take your private car inside but you have to take a local guide.
How to reach Gir National Park Diu Airport is connected to Mumbai by air. Sasan Gir is just 100 Km from by road from Diu. It will take 2 hours to take reach Sasan Gir by road. For the tourists, who are traveling from Gujarat, buses are available from Junagarh and. Sasan Gir is connected to Rajkot  through a daily train. You also take another route. Travel by air to Rajkot (180 km) and then hire a taxi from there which is very easily available from there to Gir National Park.
Alleppey, Kerala
Alappuzha (Alleppey) is known as 'the Venice of the East'. Offering the best tourist places in Alleppey, this charming place is the hub of Kerala's backwaters and is home to a huge network of backwaters and more than thousand houseboats. The houseboats you find in the backwaters of Alappuzha are in fact a reworked version of the Kettuvallams of olden times. Kettuvallam is a Malayalam word, 'Kettu', means living structures and 'Vallom' means boat. In the olden days, kettuvallam or boat with a thatched roof that covers over wooden hulls was used to carry tons of rice and spices.

The modern houseboats are equipped with all the comforts of a good hotel room like air conditioners, modern toilets, cozy living rooms, a kitchen and even a balcony for angling. An uninterrupted view of life in the backwaters fringed with coconut trees can be enjoyed from a houseboat. A perfect place to unwind with its laidback canals and lush greenery. The Alappuzha beach with a 137-year-old pier extending into the sea and an old 17th-century lighthouse built by the Portuguese add to the magic of the place. It is famous for its boat races, marine products, and coir industry.
Dharamshala, Himachal Pracdesh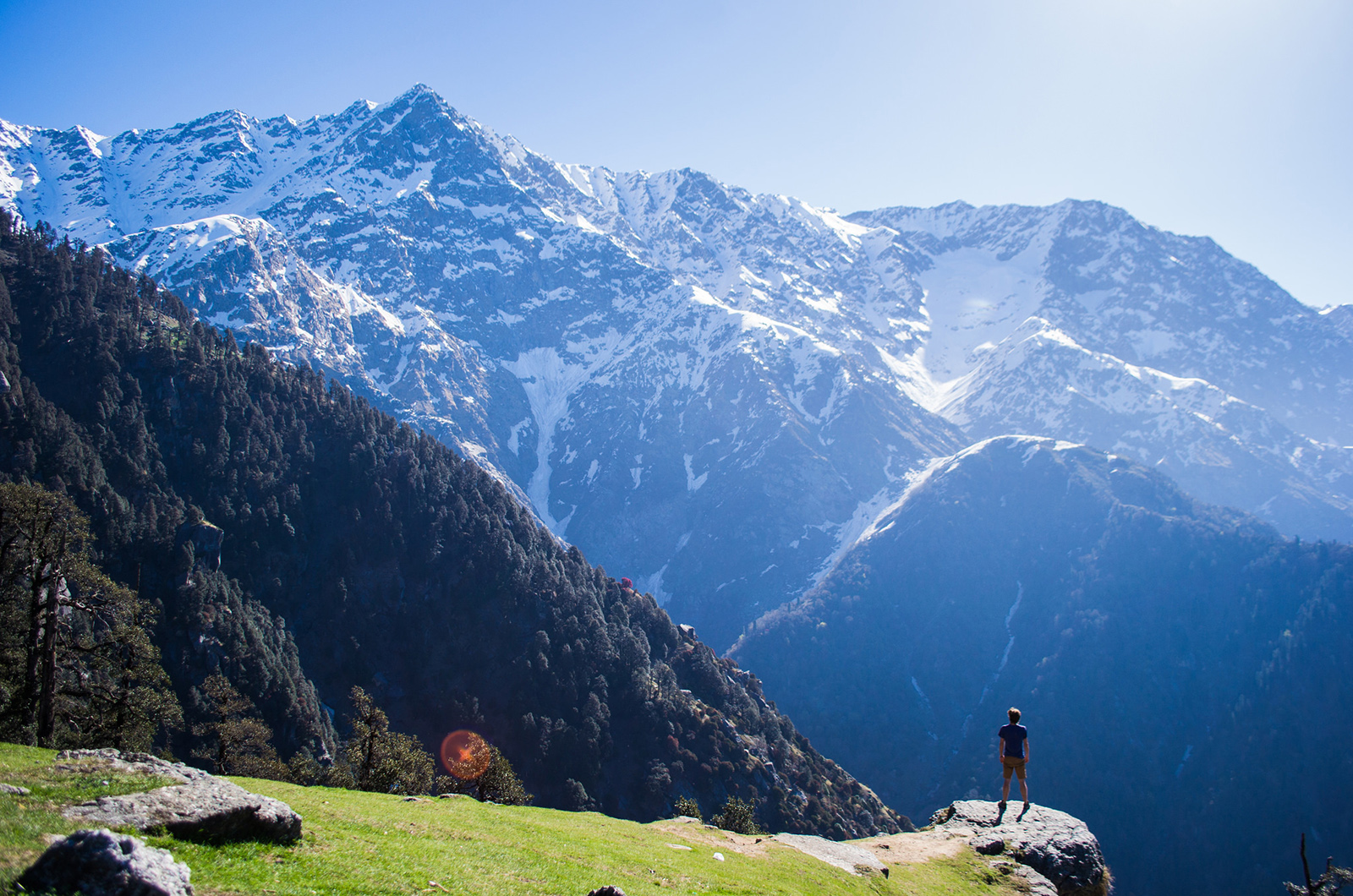 Located in Himachal Pradesh, what most people refer to as Dharamsala is actually Lower Dharamsala. This is where the bus drops you, and from here you can make your way to Mcleodganj, or Upper Dharamsala, which is definitely the more popular destination among tourists. However, Dharamshala itself offers a number of unique sights and experiences of a city life in the hills. The city is the second winter capital of the state of Himachal Pradesh and extremely important from a political standpoint. Although most of the Tibetan population is settled in Mcleodganj, Dharamshala also has a major Tibetan influences and his home to institutes and monasteries. There is the Norbulingka Institute, where you can see artisans making thangka paintings, embroidering and carving food. It now also has a bustling market, shopping malls and some amazing restaurants.
While going from Dharamshala to McLeod, you can see St. John's church in the wilderness hardly 1 km from the McLeod bus stand. Most of the time it is closed. The 1852 cemetery, wild pine trees and the mild breeze.
Best time to travel:
Apart from monsoon, any other time of the year is excellent to visit Dharamshala. During April, there's a nip in the air and the entire mountain blooms red with rhodendron. Summer is sunny with light showers most evenings. During winter, clear blue skies bless the town and reveal a blanket of stars in the night
Rishikesh

Located in the foothills of the Himalayas along the convergence of Ganga and Chandrabhaga River, Rishikesh (also called as Hrishikesh) is known for its adventure activities, ancient temples, popular cafes and as the "Yoga Capital of the World". With whitewater rafting industry growing and varied camping and cafe spots springing up, Rishikesh has grown immensely as a favourite, catering to people with different needs.
Over the years, the tranquil town has become extremely popular as the top spiritual destination in the world, especially after the Beatles association with Maharishi Mahesh Yogi here in the late '60s. As it lies on the holy banks of river Ganga, Rishikesh has been a hub of Sadhus (saints) with numerous ashrams teaching spirituality.
After spending the morning strolling around Rishikesh we had planned the remainder of the day for river rafting. Something I've been to wanting to do ever since I heard about it. And now was the perfect time to do so considering monsoon has just left and the water in the Ganga is not so cold yet pristine.
Puri, Odisha
Puri in Odisha is one of the four must-visit pilgrimage sites for Hindus because of Jagannath Temple that forms the part of Char Dham in India. Puri is a beach city located on the coast of Bay of Bengal which is one of the favourites among people of West Bengal for a short trip.
Having gained popularity among hippies back in the 1970s due to the legalisation of Bhang, Puri is still a popular destination among backpackers, however, the availability of bhang is now limited. With a plethora of hotels and homestays, the local tourist like to stay near the New Marine Drive and the backpackers prefer to stay near Chakra Tirtha. The Rath Yatra (chariot festival) which takes place during the month of June-July should not be missed if you are planning to visit during this time
TIPS
Take care of your own belongings.
Do not go to the beach after 8 pm.
Avoid eating from food stalls on the beach.
Stay safe from pandas of any temple.
Avoid entering innermost sanctum of any living temple.
Stay away from monkeys , don't lure them with food and other stuff