Triund is a large land of green grass. One can see the mighty Dhauladhar range. Distance form Banglore to McLeodganj is 2,649.2km. The ridge elevation is between 2,810 and 2,875 metres. It is a one-day trek approx. 10 kilometres (one way) from Mcleodganj bus stand and under 6 kilometres (one way) from Galu temple near Dharamkot.
A night under the stars of Triund
The night dawned making way for a beautiful milky way and we sat beside the bonfire singing, talking and cooking maggi. It's true what they say, if you truly want to know someone, take them to a place where there is no wifi. And truly, we found a better connection in this wilderness than we ever had before.
Why should you go for triund trek ?
Triund is a green alpine meadow situated on top of a hill from where you have splendid views of majestic Dhauladhar mountains and of Kangra valley.
Triund is easily one of the most popular treks around Dharamshala. The best part about Triund trek is it can easily be done solo due to its well defined route. The relatively easy trail and with magnificent views of Dhauladhar ranges on one side and of Kangra valley on another side it becomes an easy introduction to the treks for beginners
Trek to Lahesh cave is another 5-6 km from Triund top and takes upto 4-5 hrs as the elevation increases. Lahesh cave is at an altitude of 3500 mtrs.
What's the status now?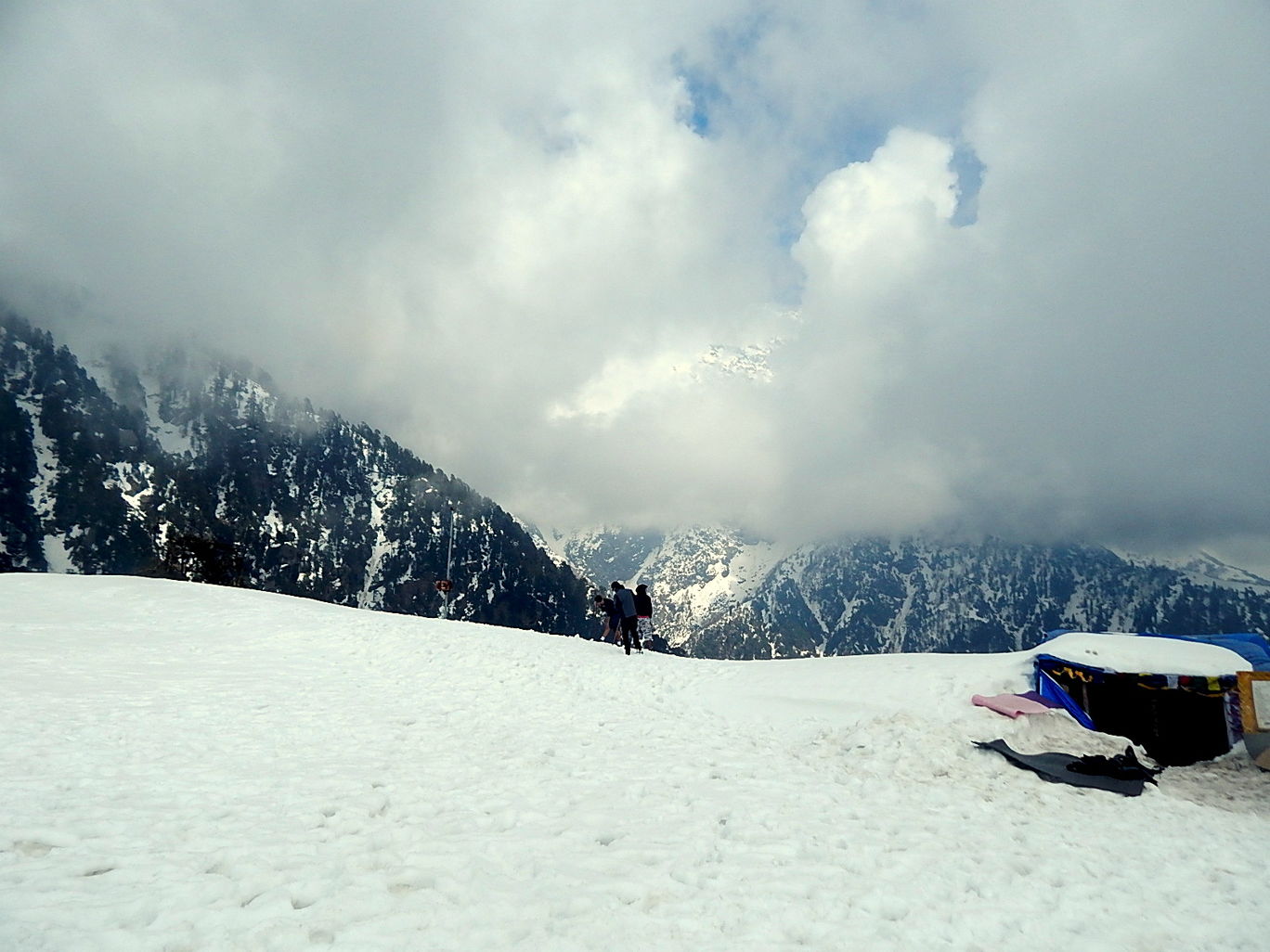 In order to improve these conditions, it has been reported that there will be no over-night camping at Triund. This step was taken in 2018 as well, however, tourists could still pitch their own tents. For 2019, camping has met with a full-blown ban. However, you can still take a day trek to Triund; you'll have to return the same day.
Moreover, all shops on the route have been shut, except Magic Point. So if you're going on the trek, carry your own water, food and other supplies
Trek difficulty – Easy
Duration of trek – 2 days with camping at the top but can also be done as a day trek