Those looking for ideal destinations in Europe for the month of May have nearly endless choices. The May weather is warm enough to be nearly perfect in all but the most northern cities, and yet tourist crowds are still small since many people can't get away until June or later.
Even though it's "warm" in most of Europe in May, the only places warm enough for sunbathing are in the far south and the Mediterranean. Those looking for a hot weather destination in May should be thinking about Asia or the Caribbean.
Rome, Italy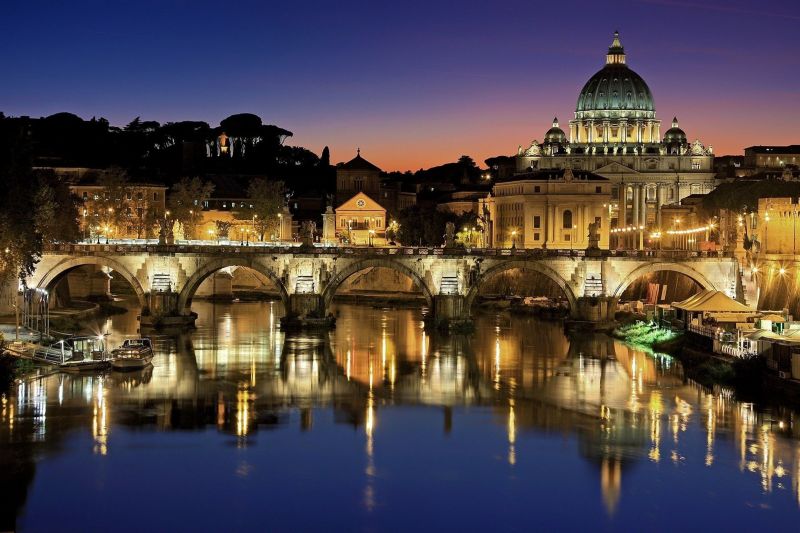 Monumental History
The result of 3000 years of ad hoc urban development, Rome's cityscape is an exhilarating sight. Ancient icons such as the Colosseum, Roman Forum and Pantheon recall the city's golden age as caput mundi (capital of the world), while monumental basilicas tell of its history as seat of the Catholic Church. Lording it over the skyline, St Peter's Basilica towers over the Vatican, testifying to the ambition of Rome's Renaissance popes and the genius of its game-changing architects. Elsewhere, ornate piazzas and showy fountains add a baroque flourish to the city's captivating streets.
Artistic Treasures
Few cities can rival Rome's astonishing artistic heritage. Throughout history, the city has starred in the great upheavals of Western art, drawing top artists and inspiring them to push the boundaries of creative achievement. The result is a city awash with priceless treasures. Ancient statues adorn world-class museums; Byzantine mosaics and Renaissance frescoes dazzle in art-rich churches; baroque facades flank medieval piazzas. Stroll through the centre and without even trying you'll come across masterpieces by the titans of European art – sculptures by Michelangelo, paintings by Caravaggio, frescoes by Raphael and fountains by Bernini.
Living the Life
A trip to Rome is as much about lapping up the dolce vita lifestyle as gorging on art and culture. Idling around picturesque streets, whiling away hours at streetside cafes, people-watching on pretty piazzas – these are all central to the Roman experience. The tempo rises in the evening when fashionable drinkers descend on the city's bars and cafes for a sociable aperitivo (drink with snacks) and trattorias hum with activity. Elsewhere, cheerful hordes mill around popular haunts before heading off to hip cocktail bars and late-night clubs.
Roman Feasting
Eating out is one of Rome's great pleasures and the combination of romantic alfresco settings and superlative food is a guarantee of good times. For contemporary fine dining and five-star wine there are any number of refined restaurants, but for a truly Roman meal head to a boisterous pizzeria or convivial neighbourhood trattoria. That's where the locals go to indulge their passion for thin, crispy pizzas, humble pasta dishes, and cool white wines from the nearby Castelli Romani hills. To finish off, what can beat a gelato followed by a shot of world-beating coffee?
Tourist Attraction
Colosseum
St. Peter's Basilica
Trevi Fountain
Roman Forum
Pantheon
Piazza Navona
Vatican Museums
Florence, Italy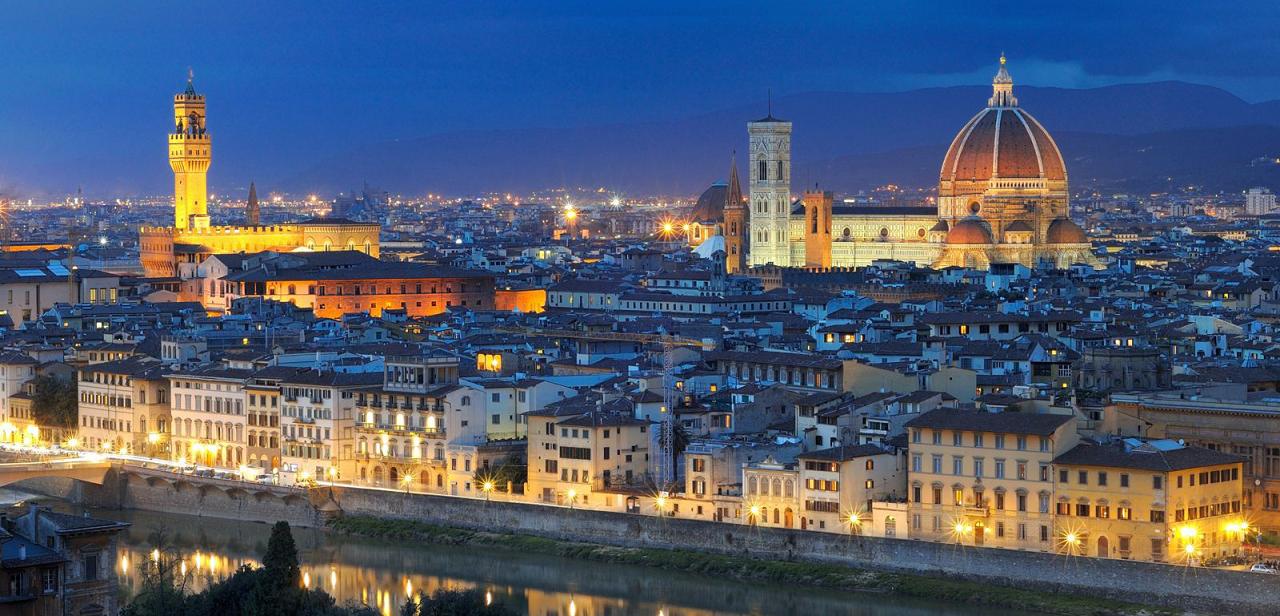 Art & Architecture
Few cities are so compact in size or so packed with extraordinary art and architecture masterpieces at every turn. The urban fabric of this small city, on the banks of the Arno river in northeastern Tuscany, has hardly changed since the Renaissance and its narrow cobbled streets are a cinematic feast of elegant 15th- and 16th-century palazzi (palaces), medieval candle-lit chapels, fresco-decorated churches, marble basilicas and world-class art museums brimming with paintings and sculptures by Botticcelli, Michelangelo et al. Unsurprisingly, the entire city centre is a Unesco World Heritage Site.
Boutique Shopping
Italy's fashion industry was born and bred here. Homegrown designers Guccio Gucci and Salvatore Ferragamo opened haute-couture boutiques in Florence in the 1920s and shopping in the Tuscan capital has been stylish ever since. A-lister fashion houses lace Via de' Tornabuoni and a Pandora's box of specialist boutiques selling all manner of beautiful objects parade alongside family-run botteghe (workshops) in a glorious tangle of medieval backstreets. Watch fourth-generation Florentine goldsmiths and shoemakers at work, buy artisan scents evocative of the Florentine countryside and Tuscan sea breeze, and know the tag 'Fiorentina' is one of the finest international labels going.
Food & Wine
Quality produce sourced locally, seasonally and sustainably is the holy trinity and Florentines share an enormous pride in their culinary tradition. Their city, surrounded by wine-rich hills, is a gourmet paradise where eating and drinking exceedingly well is mandatory. Be it a traditional bowl of earthy ribollita (bean, bread and veg soup), a tripe panino at a family-run food truck or a blue T-bone steak served in a market trattoria unchanged since 1915, dining in Florence is timeless and memorable. Raw cuisine, fish bistros, craft cocktails and the dazzling creativity of modern young Tuscan chefs add contemporary edge.
La Dolce Vita
Stand on a bridge over the Arno several times in a day and the light and mood changes every time. At sunset hike to Piazzale Michelangelo to be dazzled by a palette embracing every known shade of soft pink, orange and fiery amber. Surprisingly small as it is, Florence looms large on the world's 'must-sees' list – and not just for its unmatched treasure chest of art. Rich in culture, backdropped by history and anchored by family, faith and food, the Florentine lifestyle is enviably sweet. Enjoy a go-slow afternoon passeggiata, indulge in an aperitivo at dusk, savour la dolce vita…
Tourist Attraction
Cathedral of Santa Maria del Fiore
Uffizi Gallery
Ponte Vecchio
Palazzo Vecchio
Pitti Palace
Piazza della Signoria
Piazzale Michelangelo
Galleria dell'Accademia
David
Paris, France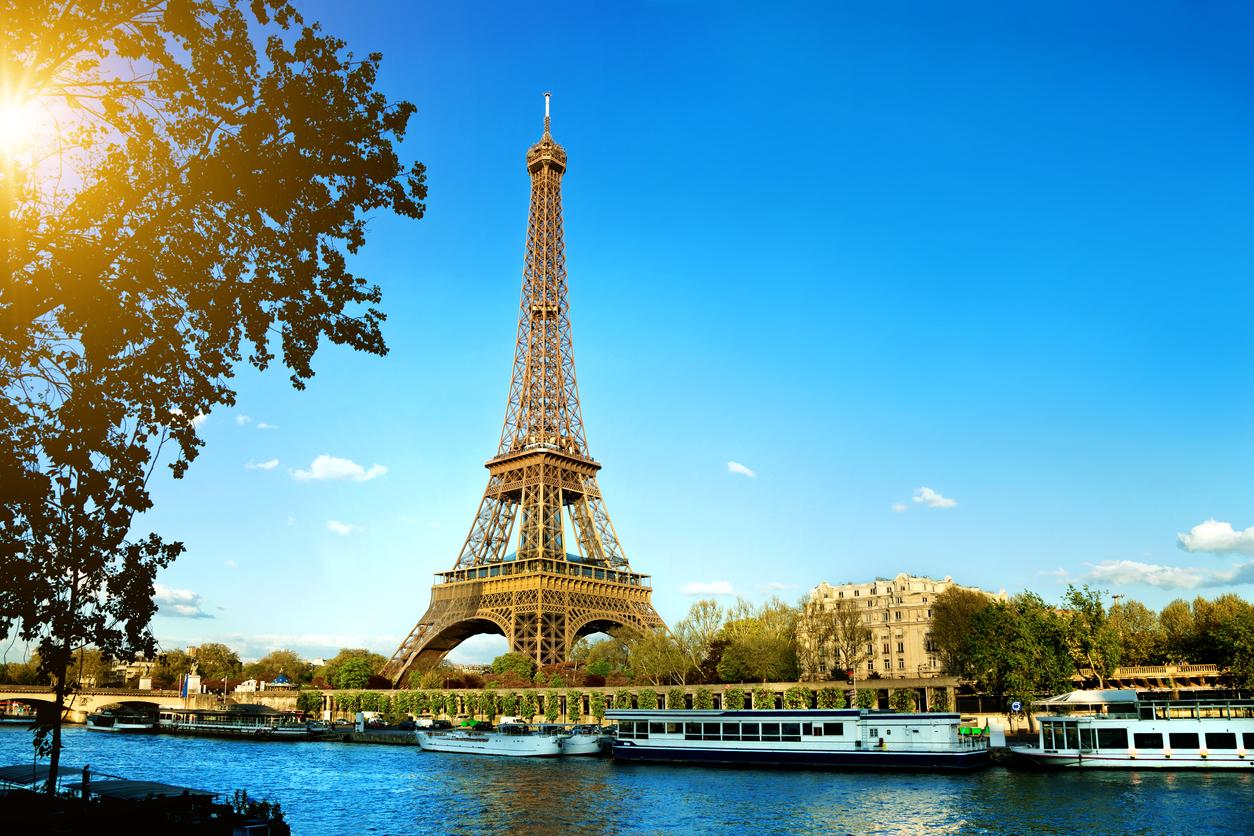 The capital of France seems to have been designed specifically for the enjoyment of its visitors. Its streets, squares, buildings, gardens and monuments beckon tourists to return, and indeed, many do.
Some of the most memorable things to do in Paris include visiting the Eiffel Tower the Triomphe and Notre Dame Cathedral. During the evening, experiencing one of the legendary Moulin Rouge cabaret shows, strolling through some of the most picturesque neighborhood, like Motmartre, or climbing the Montparnasse are a must.
It is always a good time to visit Paris. Depending on where you fly from, you can either make the most of the Low-cost Airline flying into the city from other European cities, or take one of its direct flights from further away destinations. If you have children.
Tourist Attraction
Eiffel Tower
Louvre Museum
Cathédrale Notre-Dame de Paris
Arc de Triomphe
Champs-Élysées
Sacré-Cœur
Musée d'Orsay
Tuileries Garden
London, England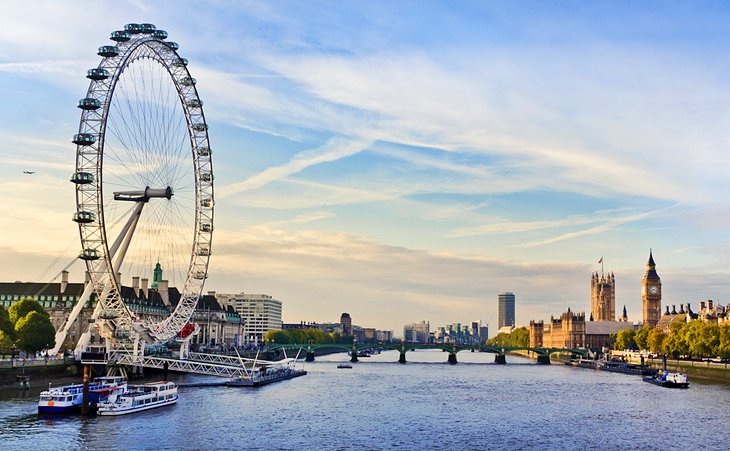 Standing on the Thames River, London is the capital of England as well as the most populous city in Great Britain. The city is a confluence of the old and the new and is one of the most important tourist destinations in the entire world. It is a city with numerous attractions of all sorts including great architecture and heritage.
Founded by the Romans, the city of London has been a major settlement for the last two millennia. London is a leading global city and one of the most important ones in the field of art, commerce, entertainment, education, finance, fashion, healthcare, media, tourism and transport. London is made of two ancient cities which are now merged together to form the capital. The two cities are: The city of London and the City of Westminster. Together, they are known as Greater London. London attracts over 15.3 million international tourists in an year. The numerous attractions in the city like the London Eyes, Big Ben, Houses of Parliament, Westminster's Abbey and Nelson's Column attract a large number of visitors. The Shard in London is the tallest building in the city. There are various museums and art galleries in London which preserve the heritage and culture of the immensely rich historic city. There are also several parks in the city for the tourists to stroll and relax.
Tourist Attraction
Big Ben
London Eye
Tower of London
Tower Bridge
Buckingham Palace
The British Museum
St. Paul's Cathedral
Westminster Abbey
Istanbul, Turkey
Living History
İstanbul's strategic location has attracted many marauding armies over the centuries. The Greeks, Romans and Venetians took turns ruling before the Ottomans stormed into town and decided to stay – physical reminders of their various tenures are found across the city. The fact that the city straddles two continents wasn't its only drawcard – it was the final stage on the legendary Silk Road linking Asia with Europe, and many merchants who came here liked it so much that they, too, decided to stay. In so doing, they gave the city a cultural diversity that it retains to this day.
Art & Architecture
The conquering armies of ancient times tended to ransack the city rather than endow it with artistic treasures, but all that changed with the Byzantines, who adorned their churches and palaces with mosaics and frescoes. Miraculously, many of these remain. Their successors, the Ottomans, were quick to launch an ambitious building program and the magnificently decorated imperial mosques that resulted are architectural triumphs that together form one of the world's great skylines. In recent years, local banks and business dynasties have reprised the Ottomans' grand ambitions and endowed an impressive array of galleries, museums and festivals for all to enjoy.
Culinary Heritage
'But what about the food?' we hear you say. We're happy to report that the city's cuisine is as diverse as its heritage, and delicious to boot. Locals take their eating and drinking seriously – the restaurants here are the best in the country. You can eat aromatic Asian dishes or Italian classics if you so choose, but most visitors prefer to sample the succulent kebaps, flavoursome mezes and freshly caught fish that are the city's signature dishes, washing them down with the national drink, rakı (aniseed brandy), or a glass or two of locally produced wine.
Local Life
Some ancient cities are the sum of their monuments, but İstanbul factors a lot more into the equation. Chief among its manifold attractions are the locals, who have an infectious love of life and generosity of spirit. This vibrant, inclusive and expanding community is full of people who work and party hard, treasure family and friendships, and have no problem melding tradition and modernity in their everyday lives. Joining them in their favourite haunts – çay bahçesis (tea gardens), kahvehans (coffeehouses), meyhanes (Turkish taverns) and kebapçıs (kebap restaurants).
Tourist Attraction
Hagia Sophia Museum
The Blue Mosque
Topkapi Palace Museum
Grand Bazaar
Basilica Cistern
Bosporus
Dolmabahçe Palace
Galata Tower
Sultanahmet Square