Festive season is around the corner and what's a better start than Durga Puja . The festive period is a foodie's paradise with plenty of mouth-watering dishes to savour. People can be found sampling delicious Bengali dishes during Durga Puja . From snacks to sweet dishes, Bengali food has something to offer all food enthusiasts.
Mutton Biriyani
Mutton Biryani Recipe here in this post is a pakki yakhni style Hyderabadi biryani recipe made by cooked mutton and also cooking it by making layers of mutton and rice.
When it comes to non vegetarian recipes generally mutton is rarely preferred and chicken is highly requested to make many non veg delicacies but I would suggest to include all kinds of non veg such as fish, chicken, mutton as well for a healthy body.
Biryani is loved by everyone and biryani is not only prepared in non vegetarian section but veg biryani recipes too are a craze amongst Indians which can be served with biryani raitas or curries.
Ingredient
2 cup basmati rice
2 green cardamom
1/2 cup ghee
1 bay leaf
1 tablespoon ginger paste
1/2 cup cashews
1 teaspoon garam masala powder
2 dashes saffron
1 kilograms mutton
1/2 cup fresh cream
4 red chilli
2 teaspoon cumin
1 tablespoon garlic paste
1/2 cup raisins
1/4 cup milk
1 cinnamon stick
For Marination
1 cup yoghurt (curd)
1/2 cup mustard oil
1 teaspoon turmeric
1/4 teaspoon powdered star anise
1 teaspoon cumin powder
salt as required
1 teaspoon coriander powder
1 teaspoon red chilli powder
For Garnishing
1 cup thinly sliced onion
1 teaspoon chopped mint leaves
1 teaspoon chopped coriander leaves
1 teaspoon kasoori methi powder
Mishti Doi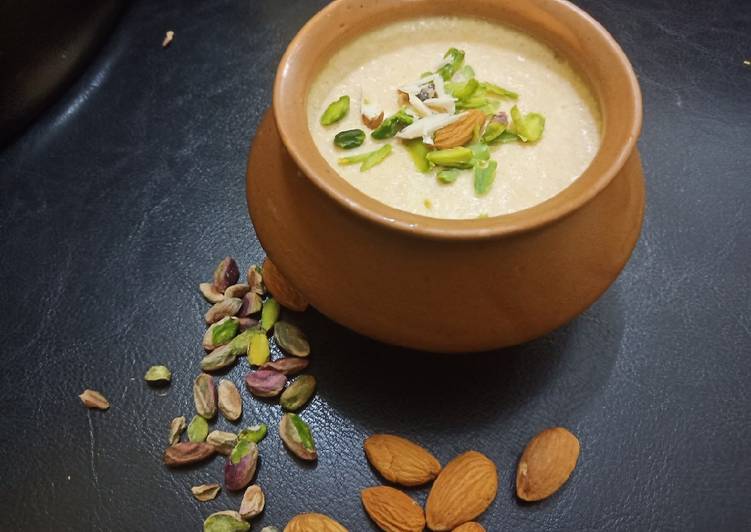 The humble Mishti Doi may not involve the precision and craft that goes into making most popular Bengali sweets but it's growing fanbase tells a different story. This easy-to-make and completely hassle free dessert holds its own amidst the extensive range of Bengali desserts. Popular across West Bengal, Orissa, Bihar and Bangladesh, Mishti Doi is a fermented sweet curd made by thickening milk and is sweetened with Jaggery. It differs from the plain yogurt because of the technique of preparation. This mixture is placed in a traditional clay or earthen pot, to keep it cool. The moisture contained by its porous walls not only further thickens the yoghurt, but simultaneously also produces the right temperature for the growth of the culture.
Ingredient
The use of Jaggery can be seen across several Bengali desserts like nolen gurer sandesh, patishapta etc. Did you know the region of Bengal was once known as Gour Banga, deriving the name from its large production of 'Gur' (molasses). The region may be known differently now, but the influence of gur spills over to its sweets. A festive favourite, Mishti doi is prepared extensively during auspicious occasions like Durga puja and Bengali New Year (pohela baisakh). Restaurateur and Chef Sabyasachi Gorai says, "I grew up in Asansol, where it would already begin to get hot by the time of Pohela Baisakh, hence I would particularly be attracted to Mishti Doi or Bhapa Doi made by my father. We would team it with the Roshogollas. Mishti Doi would be the cool delight for me in the onslaught of summers."
3 cups Milk
3/4 cup Sugar
1 tablespoon Curd(Dahi) , whisked
1 tablespoon Water
Illish Macher Jhol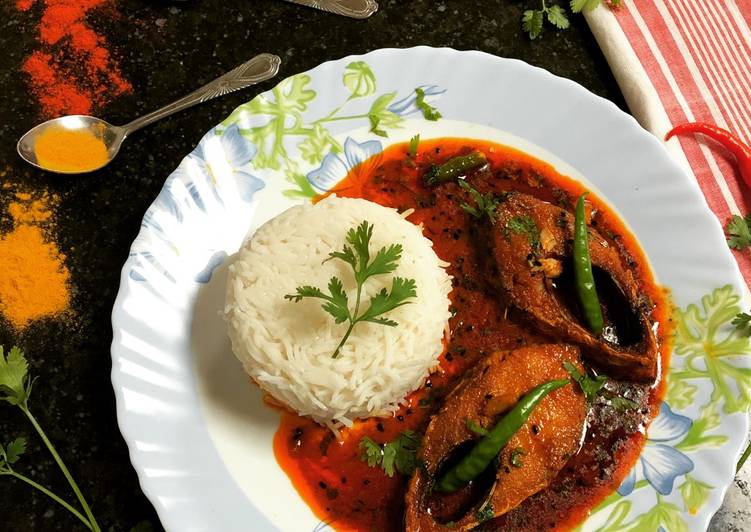 Tel jhol' is the name given to a light Bengali curry, which is infused with flavours of kaalo jeere, green chillies, and sharp mustard oil. Because it is sparsely spiced, this style of curry doesn't overpower the star ingredient—the fish—but lets it shine on its own. This recipe for ilish machh'er tel jhol uses only seven ingredients, including the fish. Needless to say, it is designed to bring out the flavours of the fresh ilish in all their glory. If you have under 30 minutes and a batch of fresh ilish, this should be your go-to curry.
Ingredient
‍500 g ilish machh (hilsa fish, 3-cm-thick pieces)
100 g brinjal (5cm chunks)
40 g mustard oil (for cooking and garnish)
5 pcs green chillies (slit)
¼ tsp kaalo jeere (nigella seeds)
18 g salt
6 g turmeric powder
¼ tsp atta (flour)
350 g hot water