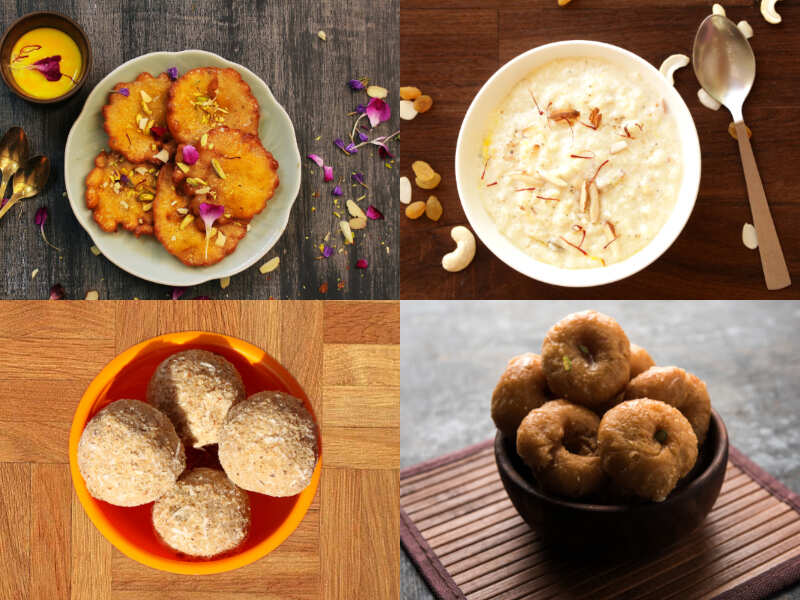 After having a boring meal, only a piece of mithai can come to your rescue. Imagine enjoying a sweet-sugary mithai that melts in your mouth instantly. Yes, that's the thing about sweets, they instantly cheer you up.
So when was the last time you felt hot Ghevar melting in your mouth? Here are some sweets from the Land Of the Maharajas that will give you a sugar rush for the day.
Mohan Thaal
There's nothing better than preparing for the festive season, and foods tops our list of all preparation and why not when good food happens to be the soul of every celebration. The festive spirit is simply incomplete without sweets and so we thought of sweets and so we thought of sharing a simple yet interesting recipe. Mohanthal is a traditional Gujarati dessert recipe, which is often prepared during festivals. This sweet dish is a perfect amalgamation of balanced sugar, khoya and besan cooked to perfection and seasoned with a dash of green cardamom powder. Much like other Gujarati delicacies, this sweet dish is a quick and easy delight, which can be prepared in just a few minutes at home with some easily available ingredients like gram flour (besan), khoya, sugar, almonds, milk, saffron, vanilla essence etc. This traditional delicacy is often served with savouries like Khandvi, Thepla, Dhokla, Khakra to name a few. To make this delicacy even more delicious, you can add ingredients as per your palate preference, however, the basic recipe will remain the same. Mohanthal recipe is often prepared during festivals, but if you want to indulge in something delicious as well as healthy, then this recipe is an apt choice. Besan or gram flour is known for its weight reducing qualities and satiate your hunger cravings instantly, by adding very less calories. Another hack of making this age-old-recipe even more healthy and delectable, is by replacing regular sugar with sugar-free or stevia, this will certainly amp up the health quotient. The best thing about preparing sweet delicacies like Mohanthal at home is that you can keep a check on the quality and quantity of ingredients used; This will gives you the liberty to prepare this dish in a much more hygienic way as compared to the sweets available at the local sweet shop. Made on festivals and auspicious occasions, this is a common dessert recipe loved by people of all age groups. It has a long shelf life, if you store it in airtight containers. So, welcome the festive season with happiness and some good food! You can also prepare sweet delight like kaju katli, Jalebi, Sooji Halwa to name a few.
Ingredients
1 cup Gram flour (besan)
1/4 cup khoya
1/4 cup milk
2 teaspoon powdered green cardamom
12 inches Silver vark
1 cup ghee
3 cup sugar
1/4 teaspoon saffron
2 drops vanilla essence
Kalakand
I also have a sweet tooth and I just love mithais. I'm always tempted to buy more than I need at the local mithai shops. With so many options to choose from, and with constant innovations on mithais, the treat keeps getting sweeter. There are still tons of options for traditional sweets, one of which is kalakand. Kalakand comes from the state of Rajasthan, although it is widely used all over the north Indian states. Made with sweetened milk and a slight deviation from burfi, the sweet has a very nice grainy texture and an amazing taste. The traditional way to make a kalakand could be very cumbersome, so we give you an easy-to-follow recipe where kalakand can be made quickly and has the same great taste. It is widely used in religious ceremonies and festivals and looks great when decorated with pistachios and a silver foil. You can easily try your hand at this simple recipe and have a sweet ending to your meals.
Ingredients
Milk – 1 litre
Lemon juice – 1 tbsp
Sugar – 1/4 cup
Cardamom powder – 1 tsp
Dilkhushal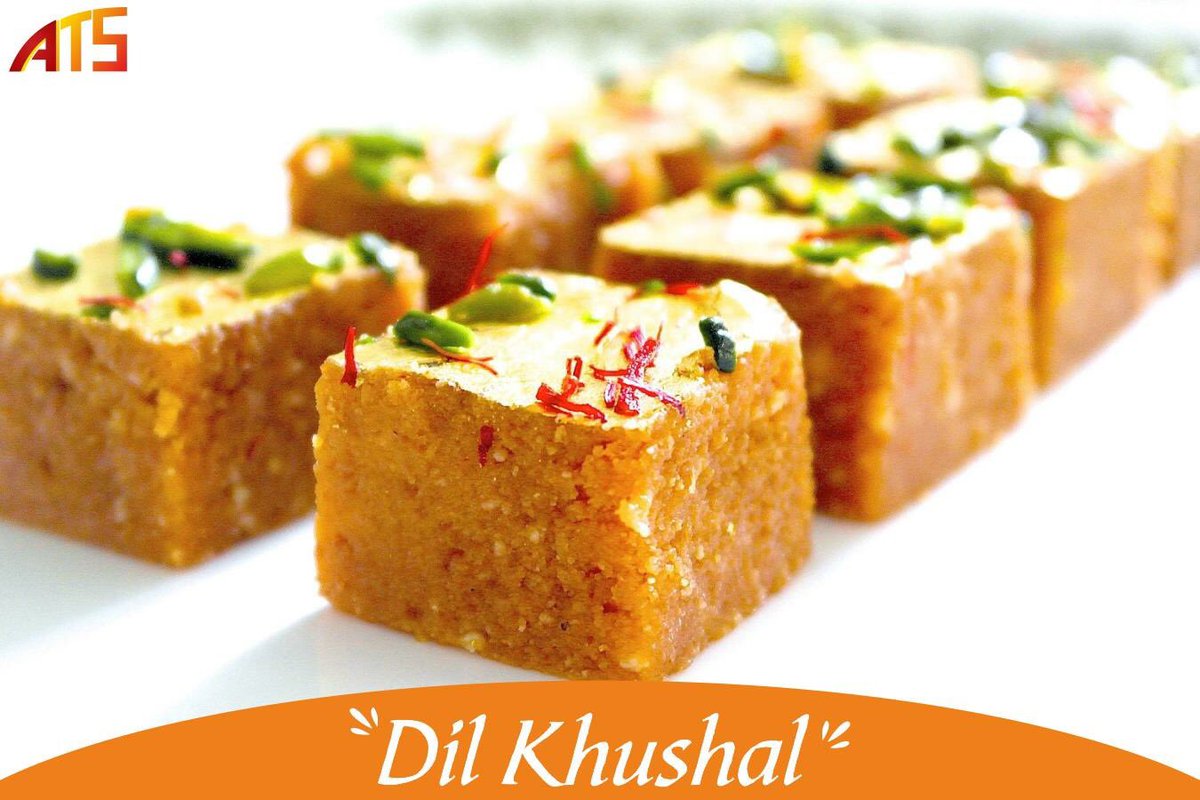 This dil khushal is a typical Rajasthani Desert, available all across the India. But the origin of this sweet is Rajasthan.
Ingredients
• 2 cups Besan (Bengal gram flour)
• 1-half of cup Sugar
• 1 cup grated Khoya (mava)
• 1 cup Ghee
• 1 tsp Elaichi Powder (cardamom powder)
• 2 tbsp Milk
• 2 tbsp Almonds
• 2 tbsp Pistachios
Ghevar Rabri
Malai Ghevar is a special sweet for the festival of Sawan and Rakhsha Bandhan. We can find Ghevar everywhere in the market during these festivals, you can easily make it at home and surprise your family members. So lets make Mini Ghevar today at home.