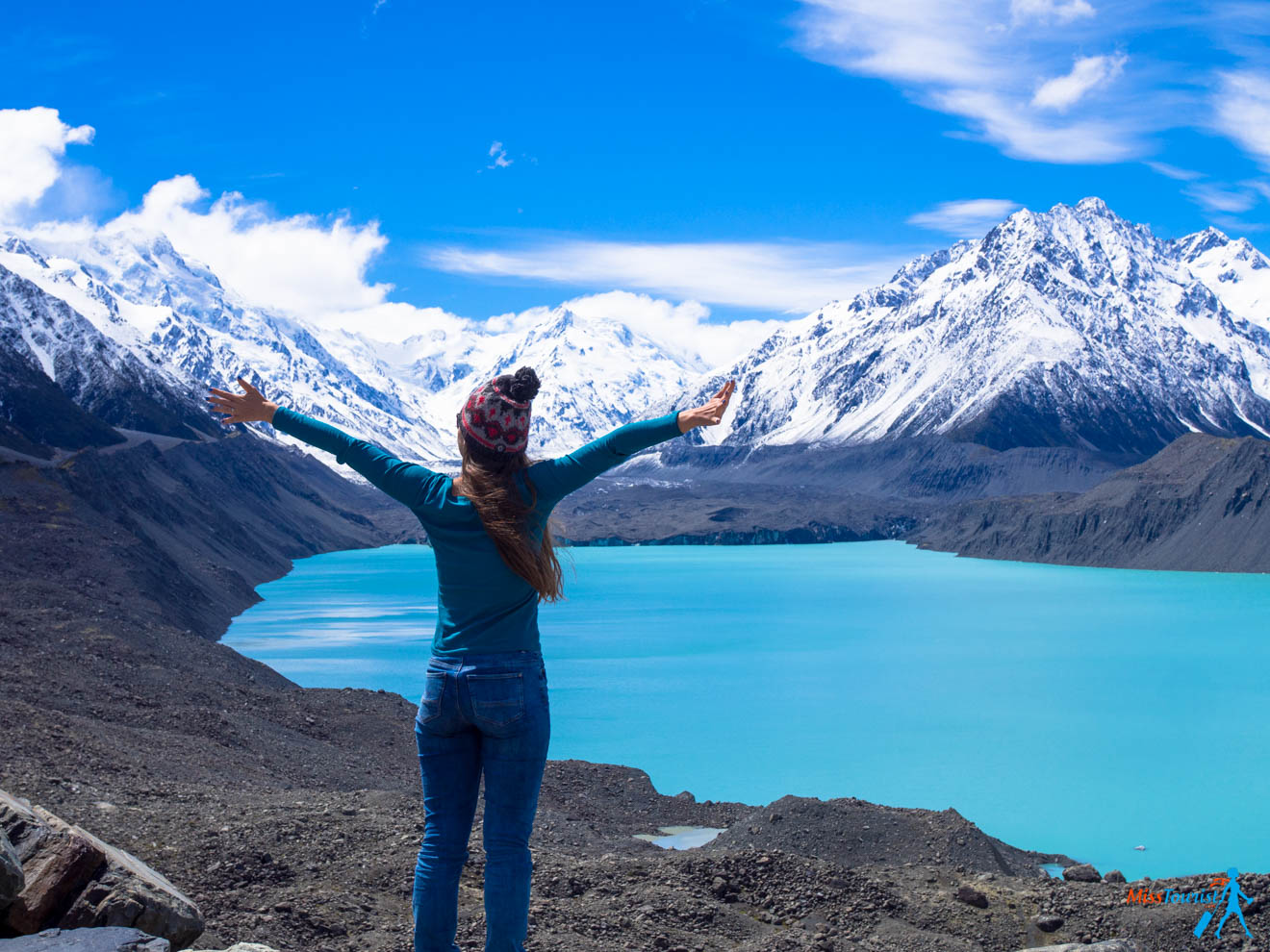 April is mid-autumn in New Zealand, and it is also the month in which you are most likely to be able to enjoy autumn colors in New Zealand.
As for tourism, April is not a very busy month and as May approaches, you should also see a slight drop in prices for accommodation.
However, there are some locations that can get very busy due to autumn festivals and events.
Central Otago
Central Otago as a community has inherited a magnificent natural and historic wealth.
The region's strengths within the tourism industry are the unique iconic moments – cycling, Wine and food, camping, cuture and heritage. The region is valued for its stunning landscapes and scenery. Its distinct four Season Climate, reliable weather patterns and low rainfall, enable a diverse range of activities such as motorsport, gold panning, orchard tours, cycling, winter sports pursuits (curling, luging, ice skating), water sports and other outdoor recreational activities in the warm summer months.
Tourism Central Otago's domestic and international marketing activities are created with the aim of reinforcing these strengths.
Central Otago is an attractive and memorable destination for leisure visitors (holidaymakers); for people visiting friends and relatives; and for those attending events. We attract visitors from around New Zealand and from key markets such as Australia, United Kingdom, Germanic Europe and North America, with smaller numbers from China and South East Asia.
Three special interest sectors have been identified as a key focus for Tourism Central Otago (TCO) to promote Central Otago's unique points of difference. These are cycling, wine and food and camping with our heritage products promoted across all three sectors.
A unified strategic approach to tourism between the Central Otago community and the visitor industry is the most effective way we can increase the average spend and length of stay of these visitors. Tourism Central Otago has built successful, constructive partnerships with industry players, which enable us to offer Unique Marketing Opportunities that target both existing and potential markets.
Marketing collaboratively will provide Central Otago and its tourism operators with a strong, more visible presence in the dynamic tourism marketplace The TCO team looks forward to you joining with us in our collective marketing activities.
ATTRACTION
Cromwell
Alexandra
Clyde
Lindis Pass
Bannockburn
Roxburgh
Ranfurly
Naseby
Lake Dunstan
Wanaka
On the edge of a pristine alpine lake, surrounded by the spectacular scenery of Mount Aspiring National Park, Lake Wanaka is the ideal destination for both outdoor adventures and soothing relaxation.
Outdoor enthusiasts can enjoy a multitude of activities from trekking in the National Park to mountain biking, rock climbing to kayaking. Four international ski areas provide excellent spring skiing and snowboarding for everyone.
Cardrona Alpine Resort is renowned for its family facilities as well as its pipes and terrain parks. Treble Cone boasts the largest skiable area in the South Island while the Snow Park is a freestyler's paradise as New Zealand's only dedicated freestyle resort.
Wanaka has so much to do that it will keep even the most active traveller happy – the hardest thing is deciding what to do!
Explore nearby Mt Aspiring National Park, discover pristine rivers, waterfalls, native forests and mountains on one of the many tracks. Wanaka has over 750km of trails that are made for walking, hiking and mountain Biking.
For the adventure seekers' there's canyoning, sky diving, via ferrata, off road trip and air bourne adventure. Summer is perfect for jet-boating, kayaking, sailing and paddle boarding and in winter the snow-covered mountains, draw Skiers and Snowborders from around the globe to three world-class ski fields.
If a relaxing holiday is more your style, there's plenty of stunning vistas to appreciate, boutique retails stores, museums and art galleries to keep you entertained
While excellent restaurants, cafes, artisan produce, world-class vineyards, boutique breweries and an award-winning distillery will keep even the most discerning gourmet satisfied.
Queenstown
Queenstown sits on the shore of crystal clear Lake wakatipu among dramatic alpine ranges; it's rumoured that gold prospectors – captivated by the majestic beauty of the surrounding mountains and rivers – gave this now cosmopolitan town its name.
With a smorgasbord of outdoor activities, Queenstown is the home of the ultimate Adventure Bucket List. There's Skiing in Water and activities such as bungy jumping, sky diving, canyon swinging, jet boating, horse trekking and river rafting all year round. It has also become a renowned Cycling Destination, providing everything from easy scenic tracks to backcountry trails, road rides to heli-biking and the Southern Hemisphere's only gondola accessed downhill mountain biking.
If hardcore adventure isn't your thing, there are plenty of mellow options available. Experience one of the many walking and hiking trails, sightseeing tours or indulge yourself with spa treatments, boutique shopping and excellent food and wine.
A popular holiday spot at any time of the year, Queenstown is renowned for its four distinctive seasons. Winter brings crisp, blue-sky days, spring retains the snow but blooms into longer, warmer days, summer offers sunshine and long twilights, and autumn a burst of brilliant red and gold. Queenstown is rated internationally as one of the world's top holiday destinations and in 2014 was named New Zealand's number one destination in the Travellers' Choice Destinations by TripAdvisor as well as the second best destination in the South Pacific.
Head out of Queenstown and the drama of the Central Otago landscape unfolds around you. If you're a Lord of the Rings fan you'll recognise many Middle‑earth™ locations here. Nearby Arrowtown's gold-mining history is alive and vibrant; visit the Lakes District Museum or go gold panning. At the northern tip of Lake Wakatipu is rural Glenorchy and Paradise Valley. From here it's a short drive into the Mt Aspiring National Park and the start of some of New Zealand's great walks.
Greymouth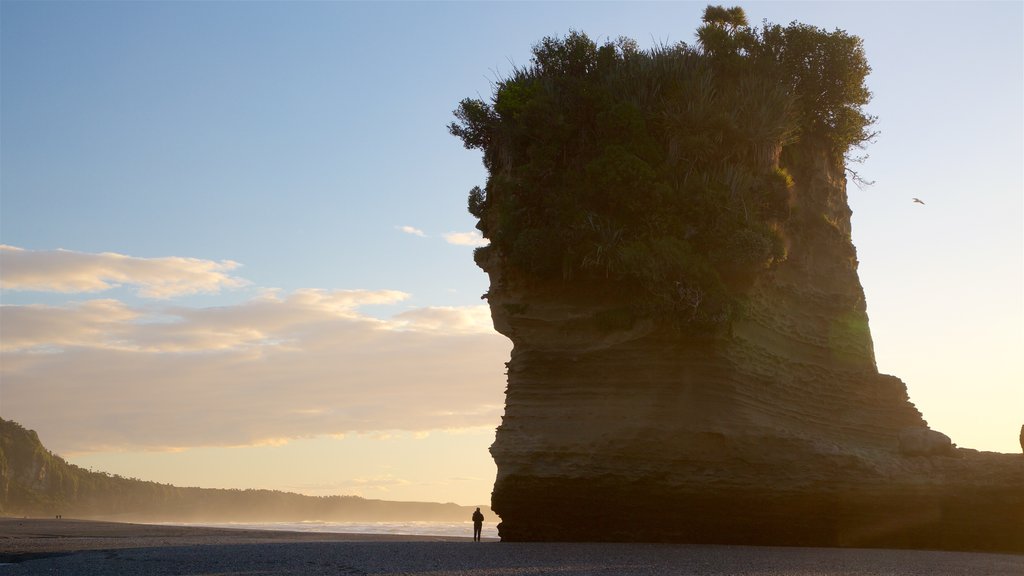 Greymouth is the largest town on the West Coast and the region's 'Big Smoke'. For locals it's a refuelling and shopping pit stop, for travellers it's a noteworthy portal to tramping trails. Arriving on a dreary day, it's no mystery why Greymouth, crouched at the mouth of the imaginatively named Grey River, is sometimes the butt of jokes. But with gold-mining history, a scattering of jade shops, and worthy walks in its surrounds, it pays to look beyond the grey.
Not all travel days are going to be good travel days.
No matter how much we try to ignore it, the fact is that, even on the road in an amazing country, we can get bored.
Sure, travel is generally more exciting day-to-day than sitting in a cubicle, but even the most fascinating country can't captivate and entertain every single day of the year. There are bound to be cities or activities that just fall short, or that just aren't that interesting.
That's kind of the way I felt about Greymouth, New Zealand.
I'm convinced that Greymouth was designed to be a "just-passing-through" kind of town. It's the departure and arrival point of the TranzAlpine train to/from Christchurch, and is generally seen as the gateway to New Zealand's rugged West Coast.
I arrived in Greymouth around 1 p.m. after my trazAlpine Journey, figuring I would be able to occupy myself for the rest of the day in town.
Well, this may have been possible if it weren't raining. Or if I liked beer. Or if it wasn't shoulder season for New Zealand tourism.
But, seeing as how all the conditions seemed to be against me, all I ended up doing was roaming aimlessly around town — about three times, since there are basically only 2 main streets in Greymouth. I grabbed a pizza for dinner at a local place called Bonzai, and tried to make small talk with the handful of other backpackers at my hostel. Eventually, though, I gave up and called it an early night.
ATTRACTION
Shantytown Heritage Park
Paparoa National Park
Lake Brunner
West Coast Wilderness Trail
Franz Josef Glacier
Point Elizabeth Walkway
Westland Tai Poutini National Park
Westland Recreation Centre