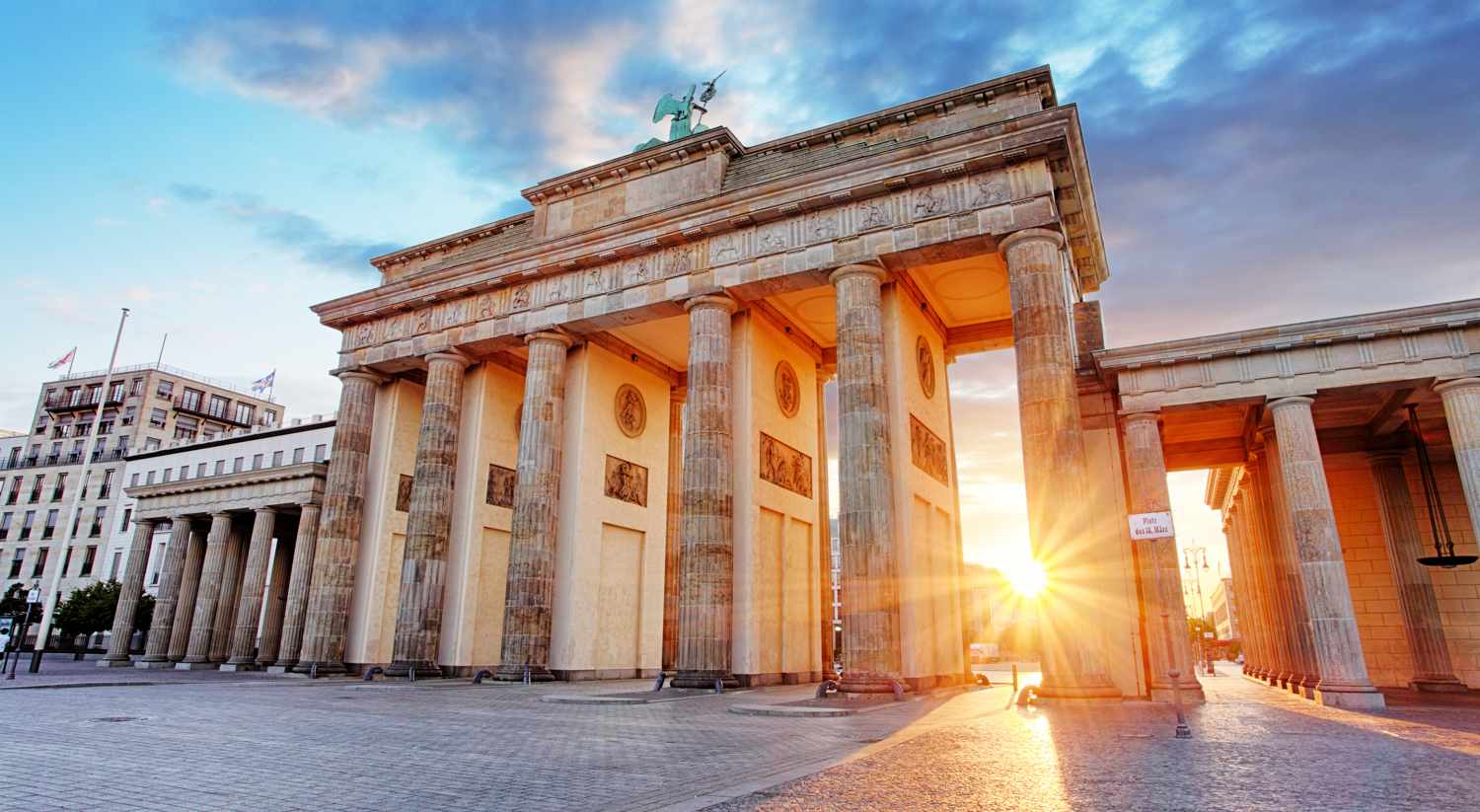 If you're deciding which places to visit in Germany, it can be difficult to pick. The range of places to visit in Germany is vast and varied. Germany offers everything from fairytale castles to rave clubs to river cruises to hiking through lush forest. Narrowing your list down to just a few of the best places to visit in Germany is no small feat.
Before you visit Germany, there are many world-class museums in Germany to research. The German Christmas market also make it a magical place to visit in the German Holidays. Then there's the quirky and colorful side of German culture. It can be seen in the many top German festivals, especially during Carnival in Germany.
Regensburg
Regensburg lies at the most northerly point in the course of the Danube, where it's joined by the River Regen and navigable all the way to the Black Sea. Long an important trade and cultural center, Regensburg's medieval Old Town – now a UNESCO World Heritage Site – is made up of lovely churches and fine old aristocratic houses from the 13th and 14th centuries. You can explore its many old streets and fine historic buildings as part of a self-guided walking tour, details of which can be found in tourist information centers.
Regensburg is a popular river cruise destination. Visitors are also drawn to this historic city for its wonderful cathedral, its Roman remains, its superb shopping, and its location at the doorstep of the Black Forest and other top tourist attractions in southern Germany. Explore the city with our list of the top attractions and things to do in Regensburg.
ATTRACTION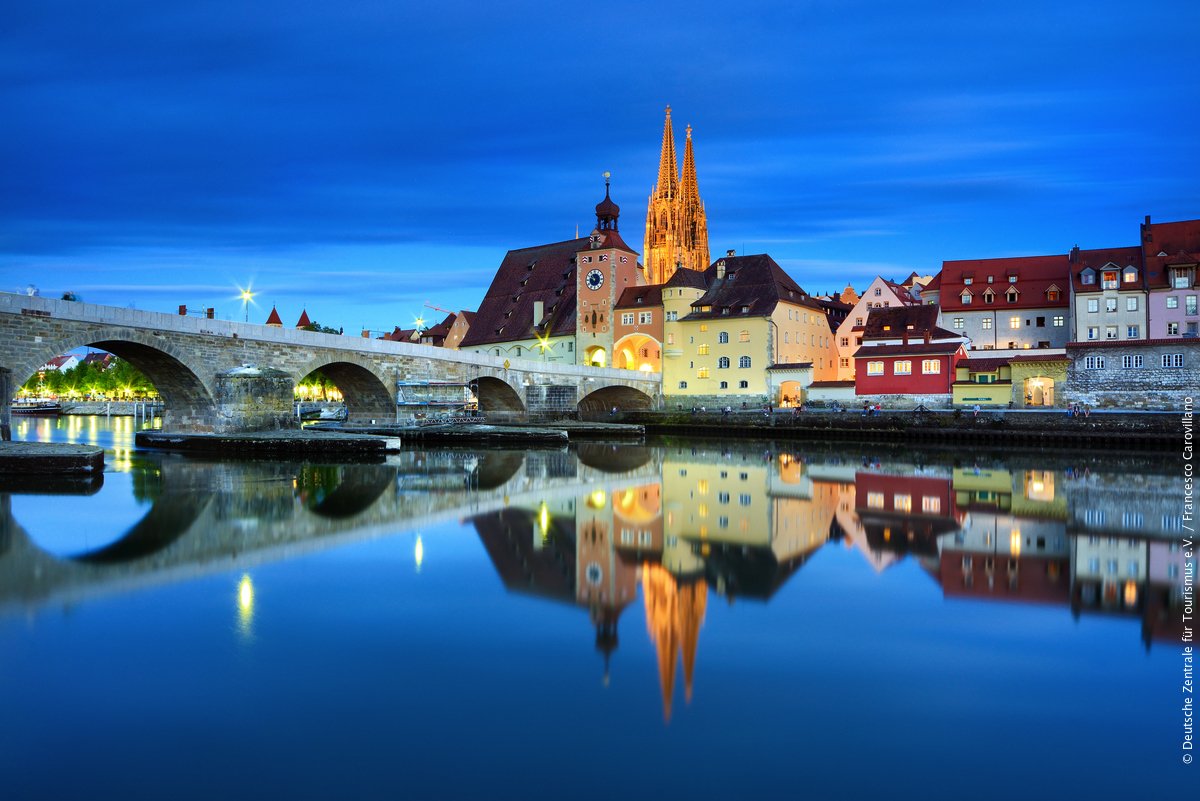 Old Stone Bridge
Walhalla
St Peter Cathedral
Saint Emmeram's Abbey
Chateau Schloss St. Emmeram
Old Town Hall
Porta Praetoria
Altes Rathaus, Regensburg
East Bavarian Tourism e.V.
Saxon Switerland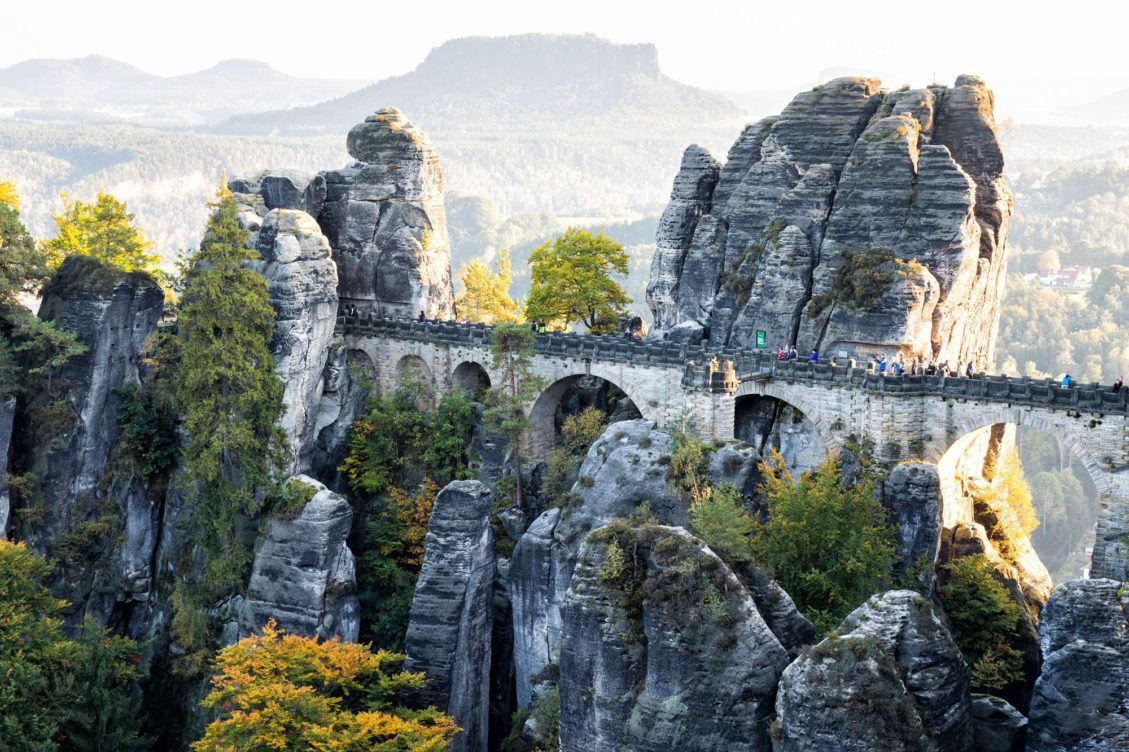 Saxon Switzerland is a hilly national park south-east of Dresden. Together with Bohemian Switzerland in the Czech Republic it forms the photogenic Elbe Sandstone Mountains. Not only is this area extraordinarily beautiful, it is also the perfect spot for your summer hike! Even on hot days the forest stays rather cool. There are stunning clearings here and there for those who desperately want to catch some sun. On your hike, don't miss the Famous Bastie Bridge, a unique rock formation towering 194 meters above the valley of the Elbe river! And once you make your way all the way down, make sure to plan in a relaxing walk along the wide and beautiful river.
There are cozy little villages and small food stands sprinkled along the way. Stop in a random place and have some hearty and tasty food as well as a locally distilled Schnaps and you'll be one exhausted, but happy person in the evening. If you stay in the rustic Castle Hohnstein, you get a beautiful view of the sunset and the feeling of living in the Middle Ages included in the price! There are also a lot of other things to see and do near Saxon Switzerland, making this area well-worth a visit.
Kassel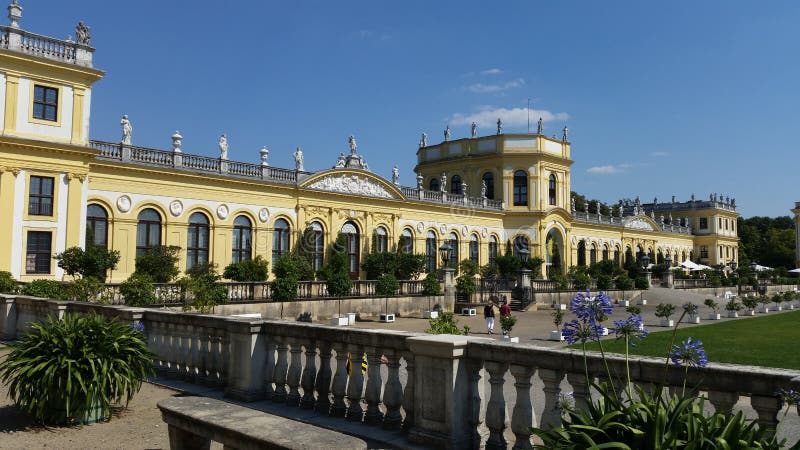 Kassel is a city perched on the River Fulda in Hesse, Germany. It is best known for the globally famous art exhibition, Documenta, that takes place once every five years (the next one is in 2022). However, the city has a host of other treasures up its sleeve to impress and entertain its visitors – from stunning castles to dazzling green parks, from fairy tales to awesome museums. By the time you finish reading our list of the best attractions in Kassel, we bet you will want to visit!
Follow the footsteps of the knights to the magnificent Löwenburg Castle, deliberately and artistically designed to resemble a semi-ruined medieval . The baroque interior of the castle houses royal rooms, an armory equipped with weapons from the 16th and 17th centuries, and a Neo-Gothic chapel, which can be explored as part of a guided tour. The surroundings of the castle, consisting of a beautiful garden, a vineyard, a tiltyard and a menagerie, complement the romance of the "ruin".
Bergpark Wilhelmshöhe, a UNESCO World Heritage Site, is a top contender for the most stunning parkland in Europe. This extensive park, sprawling over 240 hectares, took 150 years to be designed and boasts a number of amazing attractions (including the Löwenburg Castle). The 526 meter (1,725 ft) tall Karlsberg Mountain towers over the park, topped by the Hercules Monument, from where a waterfall rushes down to the gardens below. Another important sight of this park is the 17th-century castle Schloss Wilhelmshöhe, boasting famous paintings, antiquities and artifacts. Additionally, Bergpark Wilhelmshöhe woos visitors with stunning water displays that work on gravity, hundreds of plant species and over 1,500 species of flowers. Entry to the park is free but you need to purchase tickets to visit the castles and some of the other attractions.
The historical park of Karlsaue, spanning over 400 acres, is an outstanding ensemble consisting of a symmetric system of canals, lakes, fountains, towering trees, sculptures, marble baths and the flower island Siebenbergen that bursts into a riot of colors in spring-summer. However, the most popular attraction of this Baroque park is the palatial Orangerie, housing scientific equipments and a planetarium.
ATTRACTION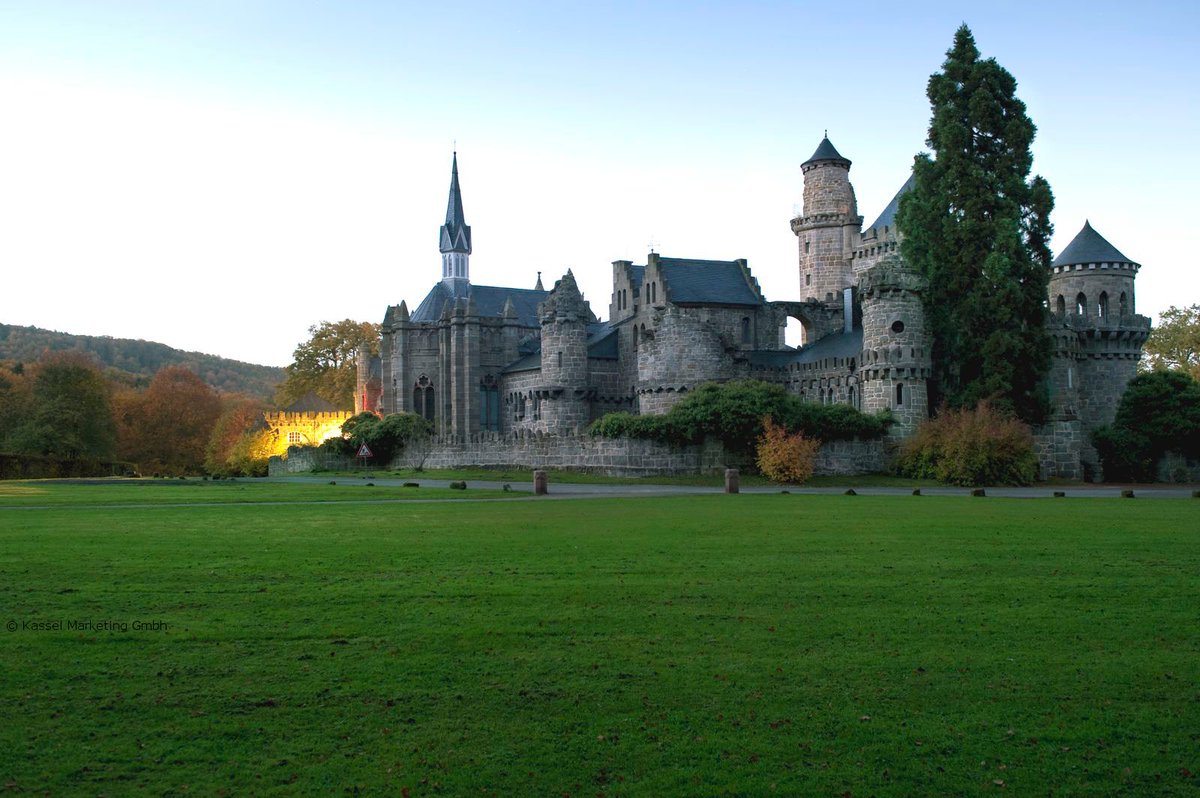 Bergpark Wilhelmshöhe
Hercules monument
Löwenburg
Karlsaue
Fridericianum
Schloss Wilhelmsthal
Wasserspiele im Bergpark Wilhelmshöhe
GRIMMWELT Kassel
Heidelberg
Heidelberg. Its beauty and timelessness inspired the German Romantic Movement, and it continues to inspire people today. Known for its university and castle, Heidelberg celebrates both the old and the new, making it the perfect place for everyone. And tourism-heidelberg.com is the perfect place for you to explore this diverse city before your arrival. It is an all-inclusive guide not only for sight-seeing, but for every other aspect of traveling abroad. Discover the city, learn about the German culture, and make your trip to Heidelberg easy, enjoyable and stress-free.
Heidelberg is filled with unusual museums, and most of Heidelberg's historical buildings and artifacts have been preserved, allowing visitors the ability to learn about German culture and architecture, and experience first-hand one of the many reasons that makes Heidelberg such an interesting place to visit.
Heidelberg is also a great place to be active – there are many parks located throughout the city, and the cycling and hiking paths are numerous, giving anyone who wishes to enjoy the outdoors plenty of opportunities.
ATTRACTION
Heidelberg Palace
Old Bridge
Church of the Holy Spirit, Heidelberg
Königstuhl
Schwetzingen Castle
Philosophenweg
Heiligenberg
Karzer (Heidelberg)
Kornmarkt