Located in the heart of Europe, Germany today maintains the continent's most powerful economy. However it is probably best known for its World War II history and the country's even more recent times when it was split into East and West; everybody knows about the Berlin Wall, which came down less than 30 years ago. There's a load of culture, natural beauty, and much older history to discover in this large European nation.
You'll find much of this in Bavaria, Southern Germany, where you can soak up the Bavarian Alps, explore some truly charming medieval towns, and get involved in the infamous Oktoberfest. In the north, you can explore beaches and old port towns from the Hanseatic period. Berlin wows with its famous clubs and huge museums, as does Frankfurt with its skyscraper-laden cityscape. Then there's everything in between, offering a chance to really get into the nitty-gritty of Germany.
Rothenburg ob der tauber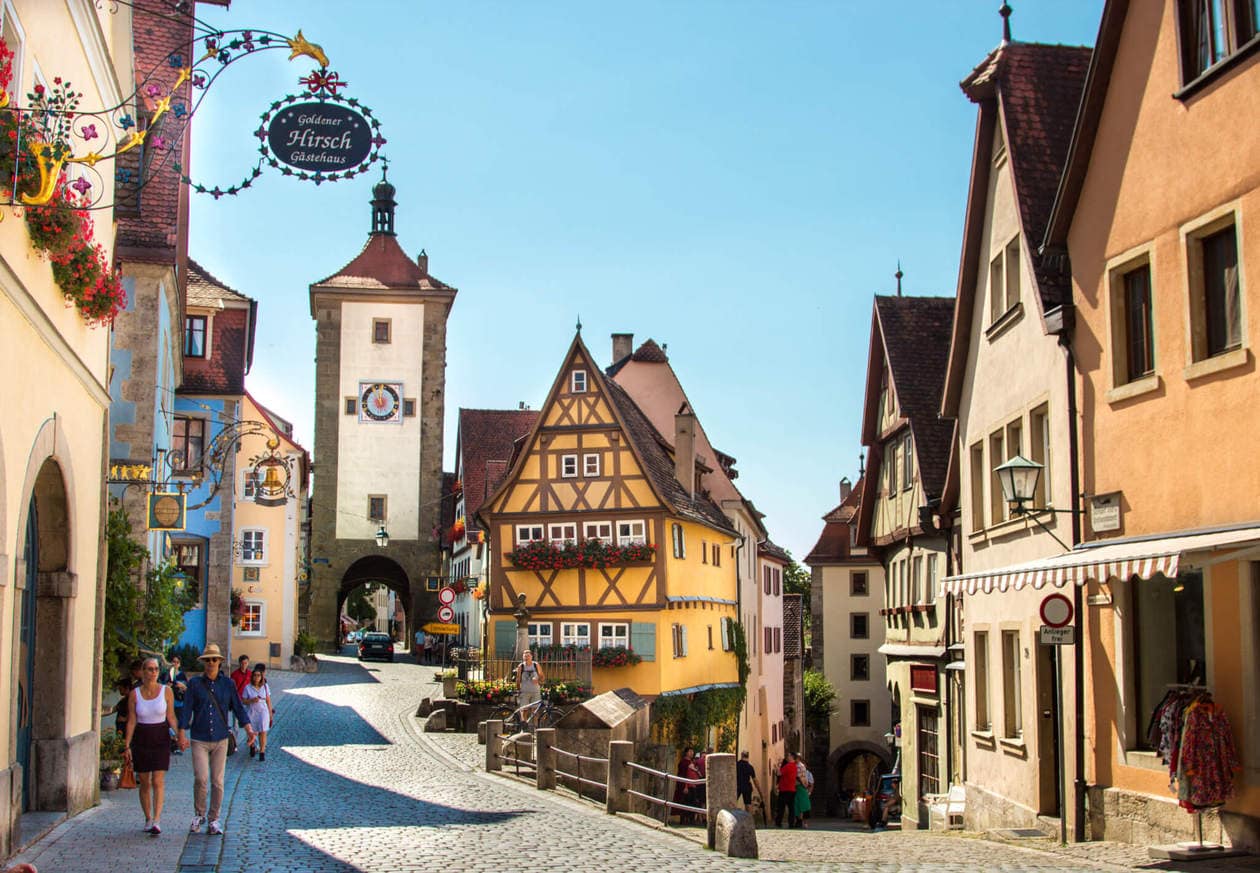 When you arrive in Rothenburg, head directly for the city's Tourist office beneath the arches of the Rathaus (see photo above) to pick up a free map and brochure.
In addition to providing literature and answering questions, the tourist office can sell you tickets for an inexpensive city tour. Guided 90-minute walking Tour take place at 2 p.m. daily from April through early November. Private Night watchman Tours are another option.
Guidebooks
You can purchase a guidebook at the tourist office, at Buchandlung Pyczak in the nearby Georgengasse, or at one of the other tourist shops around town. We recommend the English-language version of the 91-page Rothenburg de ob tour with 144 color prints, assuming that it isn't out of print by the time you visit. The book is published by Kraichgau Verlag, costs only a few euros, is small enough to carry in a coat pocket or handbag, and includes an illustrated step-by-step walking tour of the city with excellent maps.
ATTRACTION
Plönlein
German Christmas Museum
St. James's Church, Rothenburg ob der Tauber
Medieval Crime Museum
St.Jakobskirche
Burggarten
RothenburgMuseum
Rödertor
Klingentor
Rugen Island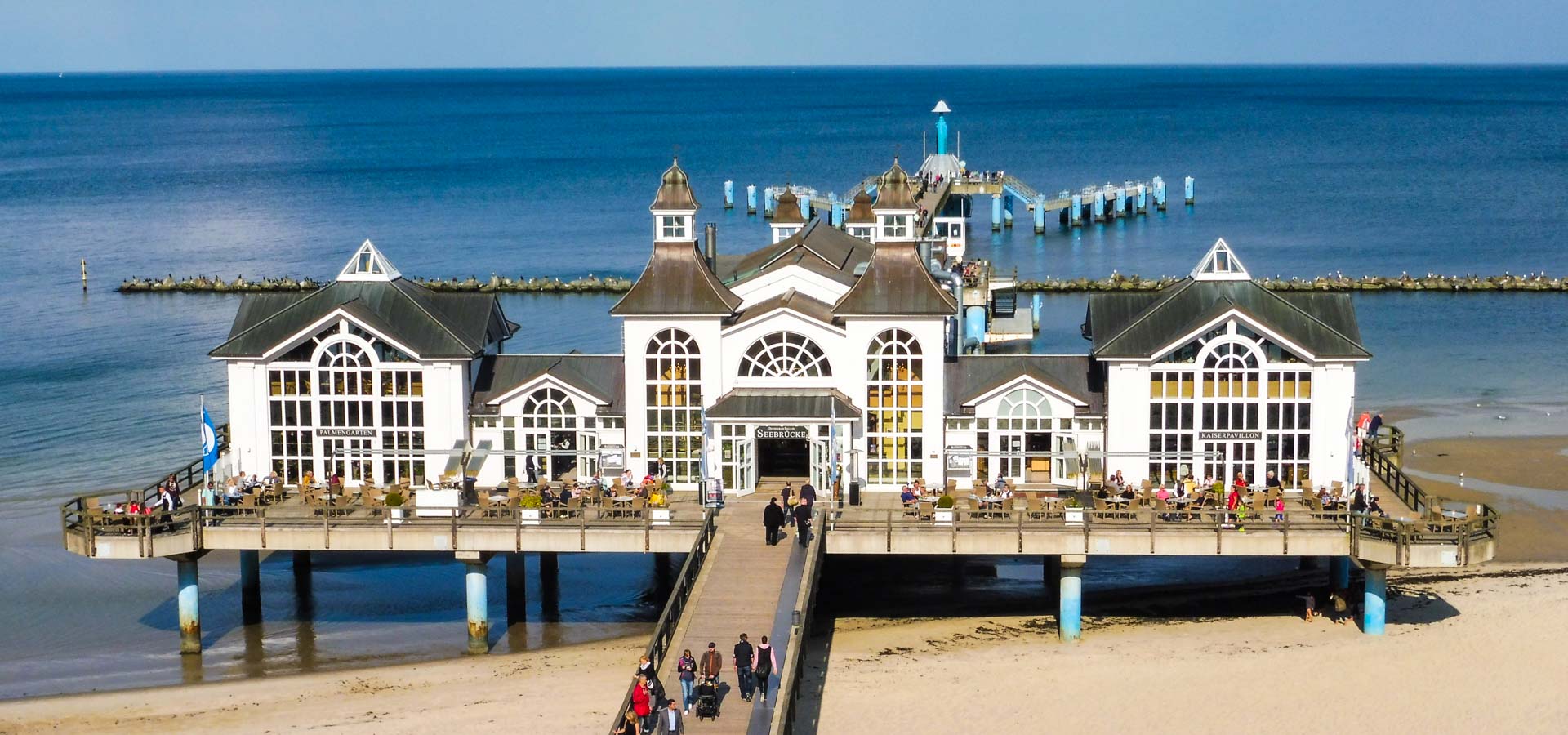 With its white-sand beaches, canopies of chestnut, oak, elm and poplar trees, charming architecture and even its own national park, Rügen offers numerous ways to enjoy nature. Although summer draws thousands of visitors to its shores, Rügen's lush 1000-sq-km surface area fringed by 574km of coastline means there are still plenty of quiet corners to escape the crowds. You can appreciate Rügen on a day-trip from Stralsund.
Frequented in the late 19th and early 20th centuries by luminaries including Otto von Bismarck, Thomas Mann and Albert Einstein; its chalk coastline was also immortalised by Romantic artist Caspar David Friedrich in 1818.
ATTRACTION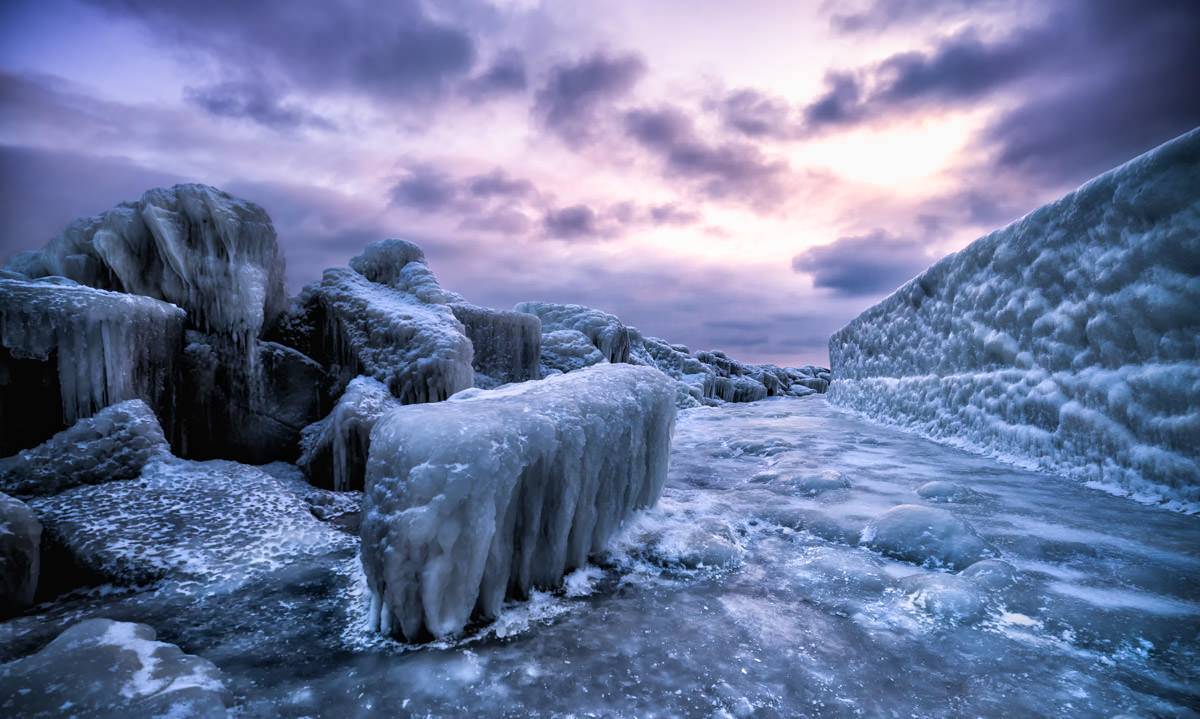 Binz
Sassnitz
Jasmund National Park
Sellin
Göhren
Putbus
Baabe
Dresden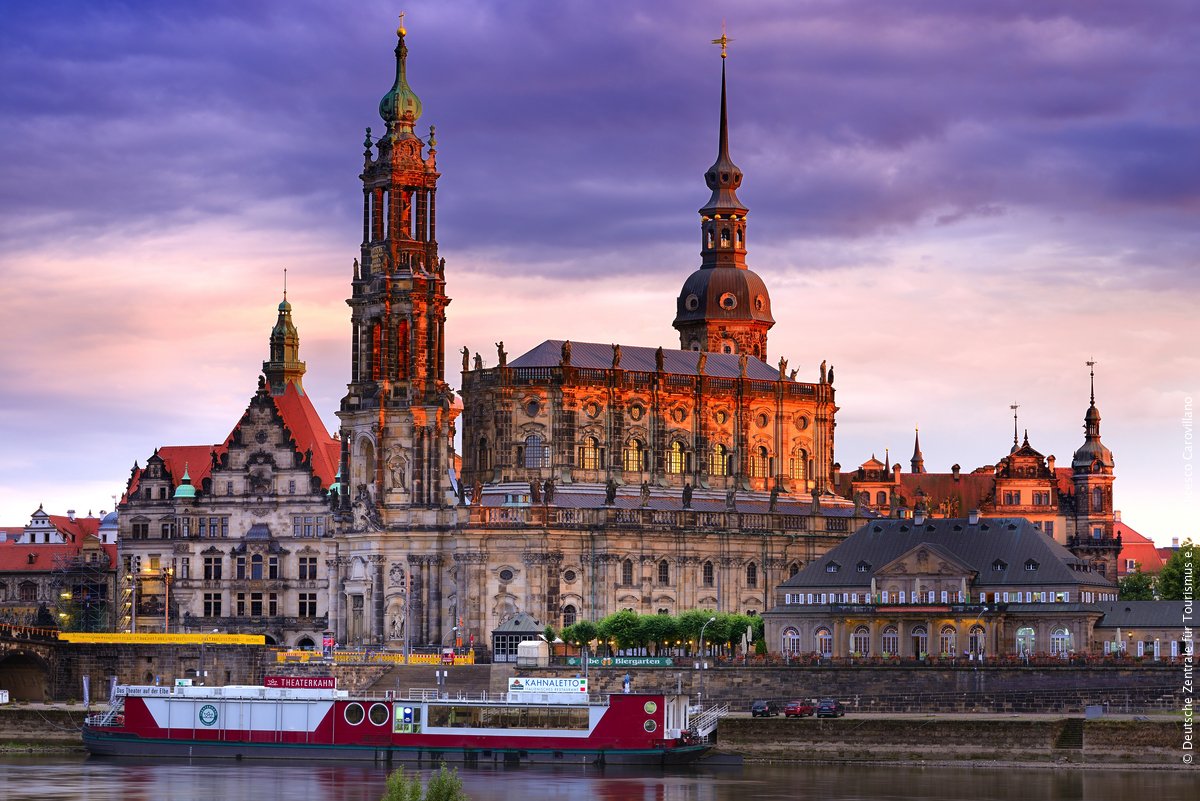 Dresden, one of Europe's greatest Baroque cities, about 30 kilometers north of the border with the Czech Republic, stands majestically astride the Elbe River. It was the seat of the Saxon rulers, who lavished their attention on its riverside palaces and soaring churches and left the city with their vast collections of art and antiquities. This wealth of historic artifacts – it even includes beautifully preserved royal clothing – is displayed today in world-class museums. However rich Dresden's treasures and proud its heritage, modern history has not been kind to the city. Dresden suffered the double blow of almost complete destruction in World War II, followed by 45 years of postwar neglect under the Soviet regime.
It's hard to believe all this from the Dresden you see today. It has risen from its ashes and bears few scars from its late 20th-century trauma. Palaces glitter, gardens bloom, and the dome of the magnificently restored Frauenkirche again stands out above the skyline. With its wealth of museums, palaces, and other tourist attractions, there are plenty of things to do in Dresden. But don't spend all your time hurrying between these points of interest; take time to stroll along Brühl's Terrace, admire the river from one of its bridges, and smell the roses in its gardens. Dresden is a gracious and beautiful city to simply enjoy its many sights.
ATTRACTION
Zwinger
Frauenkirche Dresden
Semperoper Dresden
Dresden Castle
Old Masters Picture Gallery
Brühl's Terrace
Moritzburg Castle
Katholische Hofkirche
Fürstenzug
Lubeck
Lübeck is an essential stop on any tour of Northern Germany. The former "Queen of the Hanseatic League" has been a UNESCO World Heritage Site since 1987.
Glance at the photo above, and you'll see a few of the things that make Lübeck special: a compact Altstadt; a medieval street layout surrounded by a river and harbor that once doubled as a moat; seven great churches with spires that reach toward the Northern sky; and–a few kilometers beyond the city center–the former fishing village of Travemunde on the Baltic Sea, a popular beach resort that once served as Lübeck's gateway to the Hanseatic trade routes in Northern Europe.
Some 1,300 houses, churches, and courtyards within the Altstadt are protected historic monuments, and the town's authentic Hanseatic look and atmosphere make it a popular destination with Germans, Scandinavians, and other Europeans throughout much of the year–including winter, when the Lubeck Christmas Market are packed with visiting Swedes, Finns, and Germans.
We'd recommend spending at least a couple of nights in Lübeck–or even longer, if you're interested in local boat excursions or visiting the beach at Travemünde.
Lubeck-Travemünde Tourismus is the city's official tourist office. (It also handles tourism duties for Travemunde, a beach resort and ferry port on the Baltic seacoast, which Lübeck's city fathers had the good sense to purchase nearly 700 years ago.)
The tourist office's Lübeck Welcome Center is on the right side of Holstentorplatz, just before the Holstentor gate as you approach the Altstadt. Stop in to get brochures, purchase guidebooks and maps, book a room, or get directions. The Welcome Center also has a small cafe.
ATTRACTION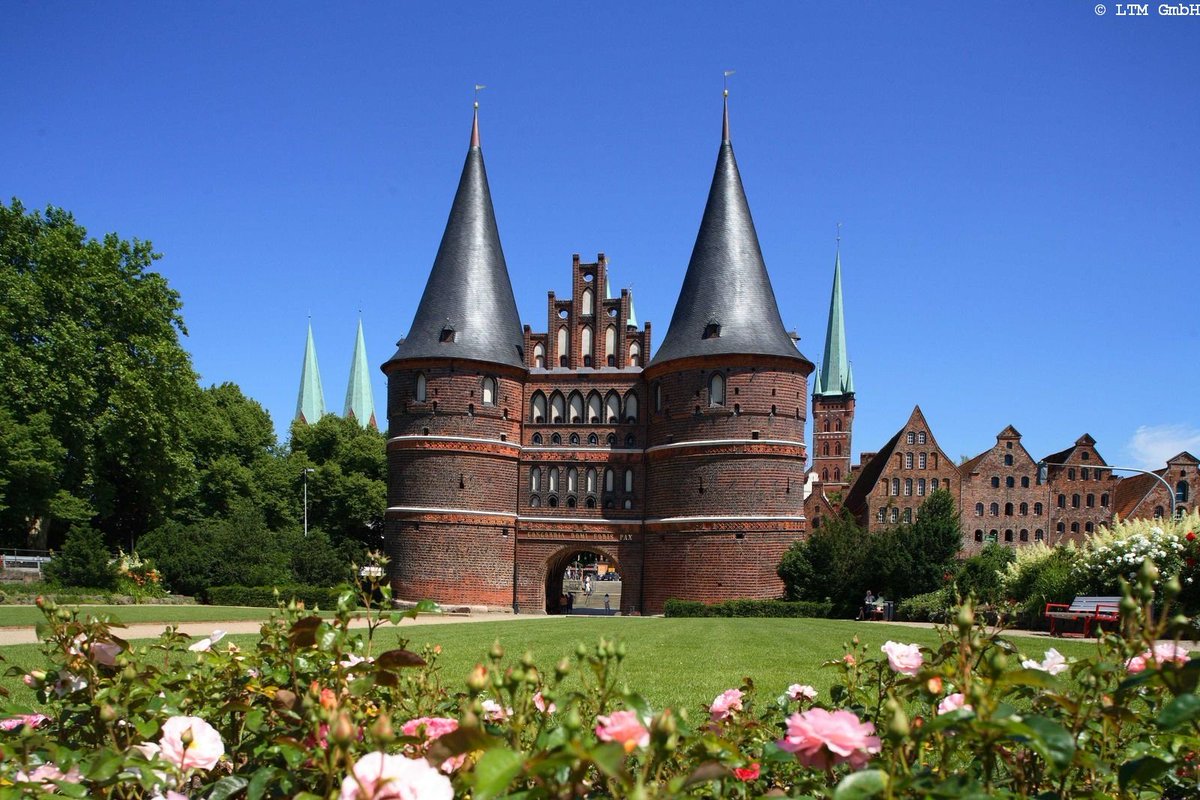 Museum Holstentor
Marienkirche
Buddenbrookhaus
Trave
Burgtor
Lübeck Cathedral
Heilig-Geist-Hospital
St. Peter's Church
Passat