March in Australia marks the transition from summer to autumn, yet for the majority of the month throughout the country temperatures still remain anywhere from hot to warm. Combine this with a lack of school holidays throughout the bulk of the month, and this creates a "best of both worlds" atmosphere of solid weather with reasonable prices in many destinations both in the country's northern and southern portions.
As a result, there are few times of the year where visiting a wider range of destinations is quite as viable than in March; water is still swimmable, yet humidity is far less of a factor than the summer months, while the southernmost portions of the country don't yet have the chill that they experience in the cool season.
Port Arthur, Tasmania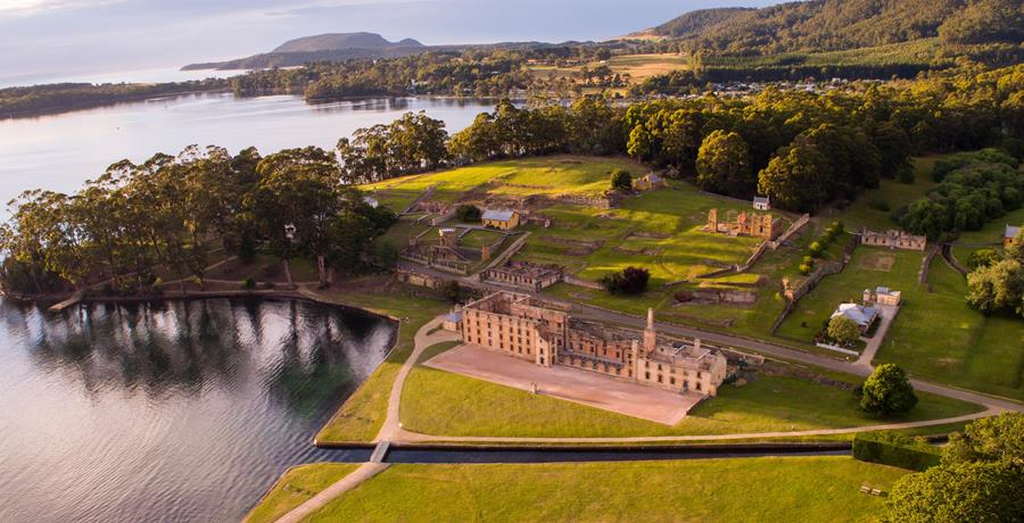 Aside the rocky cliffs, along the Tasman Sea,, sits a sprawling complex of stone walls and remnants of 30 historic 18th and 19th-century buildings, spattered amidst a pastoral green space which belies its dark past. Preserved as a testament to days gone by when Australia was far from an Instagram-worthy travel destination, Port Arthur UNESCO is a must see for both its historical value and spectacular location.
Port Arthur in 1837 required a conviction of the court for any number of crimes of the day, including petty crime, juvenile delinquency, political unrest, violence and even fabricated offences thereby sentencing one to a life of hardship as penance and as benefit to the British Empire's expanding workforce.
Being banished to Port Arthur was not on anyone's travel itinerary. Originally a granary and dockyard, Port Arthur held many secrets as inmates suffered various forms of torture and submission. Although education and religious instruction were a focal point, most prisoners were subjected to long hours of isolation combined with harsh and punishing treatment. In fact, even at their mandatory religious services they were seated in separated pews, so as not to encourage additional human contact. What went on here in daily prison life is detailed in the onsite Complex Museum, as well as in the interesting Interpretive Center to help you understand the significance of this Tasmanian site to Australia's past.
Imagine a place similar to the famed Alcatraz; a foreboding and harsh monster of an incarceration facility for hardened criminals doomed to die in lonely and painful circumstances. Like Alcatraz, Port Arthur had these hardened souls, the maximum security types, the unrepentant ones, the incorrigible, but also, unlike modern day prisons, were the mentally impaired, the political resistors and even the poorly educated unfortunate outcasts enlisted for the benefit of their physical strength in order to provide skilled and unskilled labor for government expansion and monetary gain. Capitalizing on free labor was the main objective and a convict could expect to be at Port Arthur for the term of his natural life. Women were also housed here, separately, but their incarceration came with different rules, routines, harassment and shames. The masters of both their fates lived in luxury of sorts, eating, drinking and otherwise insensitive to the effect and impact which they had on others not so privileged there. Image thanks to: Tourism Tasmania & Port Arthur Historic Site Management Authority
Tourist Attraction
Tasman Island Cruises
Port Arthur Ghost Tours
Remarkable Cave
Port Arthur Historic Site
Point Puer
Tasman National Park
Isle of the Dead
Tasman Peninsula
Separate Prison
Dandenong Ranges, Victoria
"Heading for the hills" of the Yarra Valley and Dandenong Ranges, just 35 kilometers from Melbourne, is the ideal city escape if you're seeking inspiration and pure indulgence. Thanks to the region's rich soil and agreeable climate, many European immigrants settled here during the 19th century, creating what became known as "the food bowl of Victoria." Many of these original farms and gardens are still productive today, and tasting their farm-fresh produce and artisan foods is a highlight for both locals and tourists.
Green thumbs will be in heaven with a bevy of beautiful gardens to explore, flaunting everything from rainbow-hued rhododendrons to fiery fall colors. Other popular things to do in the Yarra Valley and Dandenong Ranges include visiting evocative art galleries, wildlife experiences, exploring quaint country villages, dining at gourmet Yarra Valley restaurants, and soaking up the stunning scenery on a historic steam train.
For more than a century, the area has been one of the most rewarding weekend getaway from the city, attracting artists, nature lovers, and foodies. Plan your Yarra Valley itinerary and find out more about the best places to visit with our list of the top tourist attractions in the Yarra Valley and Dandenong Ranges.
Tourist Attraction
William Ricketts Sanctuary
SkyHigh Mount Dandenong
Burkes Lookout
SkyHigh Maze
Dandenong Ranges Botanic Garden
Mount Dandenong Arboretum
Olinda Falls
Port Stephens/Nelson Bay, New South Wales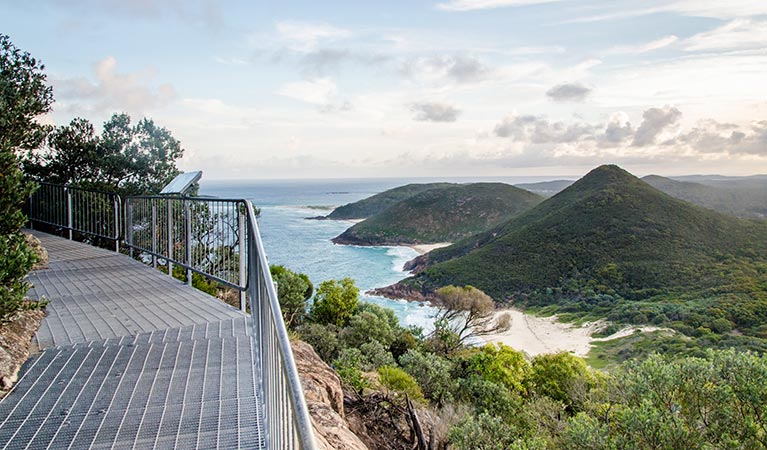 Ideal for: a laid-back mixture of beach environment; those who enjoy aquatic activities; seafood lovers; those who don't need a lively entertainment-oriented destination
Top things to do: Drive up Gan Gan Lookout; take a dolphin spotting cruises; swim with dolphins; explore or Sandboard the stockton sand dunes; snorkel at Fly Point; go fishing.
One of the best and most balanced getaway destinations within reasonable reach of Sydney, Port Stephens and its idyllic location on the NSW central coast blend together plenty of highlights to be enjoyed both on and off shore.
Situated around a 3 hour drive north of the state's capital, Port Stephens has a number of distinctive features that help set it apart from other potential coastal destinations along this route – its beaches are a particular highlight, as is the high volume of marine life that populate its waters; its massive Stockton Sand Dunes make for a distinctive attraction that mixes fun with indigenous history; and it's also something of an up and coming culinary hotbed due to both its famously fresh seafood along with its proximity to a number of quality wineries and craft beer producers.
Travelling to Port Stephens in March makes for an ideal time to visit due to being able to take advantage of its aquatic leanings without being scorched – water temperatures are enjoyable for swimming, kayaking or surfing while heading inland for some exploration also remains a comfortable proposition.
Attraction
Toboggan Hill Park
Gan Gan Lookout
Fly Point
Tomaree National Park
Nelson Bay
Fly Point Park
SPLASH Waterpark
Little Beach Reserve
Adelaide, South Australia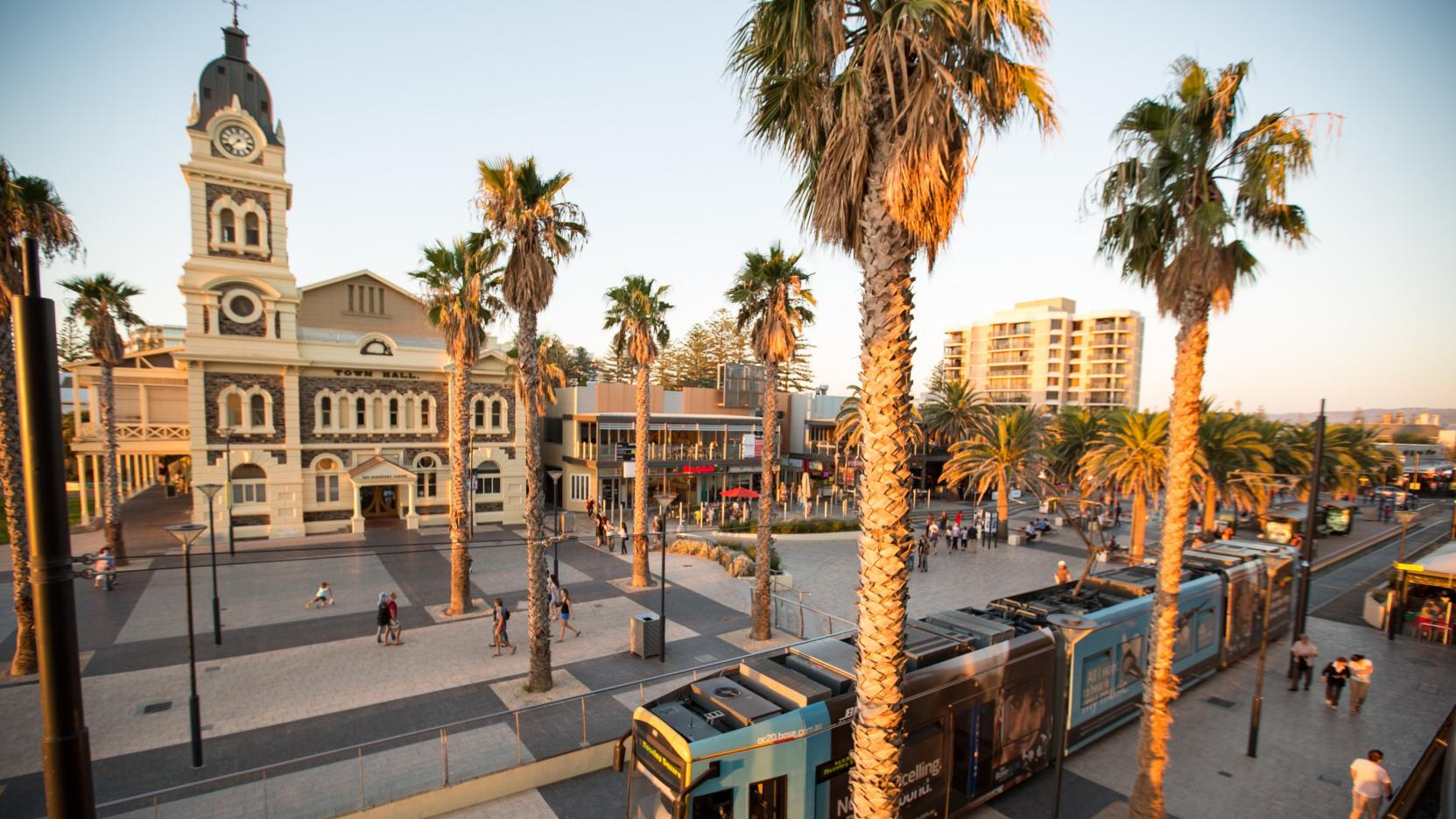 Adelaide enjoys mild winters and warm, dry summers. Average temperatures in spring and autumn are pleasant with low rainfall. Winter can get chilly, and June is the wettest month on average. Autumn is festival season with major events such as WOMADelaide and Tasting Australia. It's also a great time for spotting autumn foliage in the surrounding wine regions. Spring brings colourful canola fields to the Clare Valley and is a great time to spot baby kangaroos and koalas emerging from their mothers' pouches. Visit Kangaroo Island to see them in abundance. If you're visiting in winter, you won't be disappointed. Head to the Barossa Valley or McLaren Vale to taste premium red wines in a cosy cellar door.
Find out more about seasonal weather in Adelaide
How to get there
International and domestic flights arrive at Adelaide Airport, which is a 15-minute drive from the city centre.