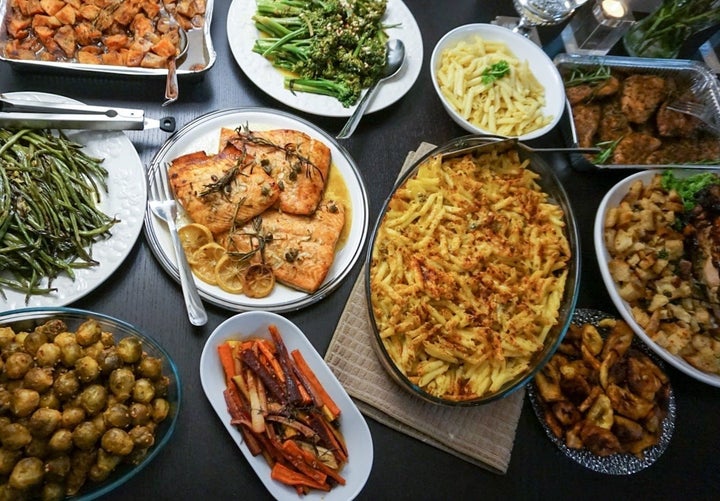 Kashmir is heaven, not only in terms of landscapes but for foodies too. Everyone should not only visit Kashmir but also try Kashmir Food once in their lifetime. Kashmir cuisine is varied and flavorsome. Not only will you find the influence of Mughals and Arabs in the dishes but many of the dishes have a signature of Kashmiri pundits on them. If you are a meat lover, you have more advantage than vegetarians because Kashmiris know 30 different ways to make mutton. Though this does not mean Kashmir food has nothing to offer to vegetarians. When you go through the list, you will find yourself drooling over your screen
Kashmiri Muji Gaad
Served on festivals and occasions, Kashmir gaad is a dish made up of fish prepared generally with radish or nadur. This dish is an amalgamation of vegetarian and non-vegetarian items as the taste of fish and lotus stem blend together to give it a unique taste while hot spices and herbs add to it's unique yet amazing flavour and aroma. This dish is usually served in/during festivals like 'Gaada Bata' in the month of December.
Ingredient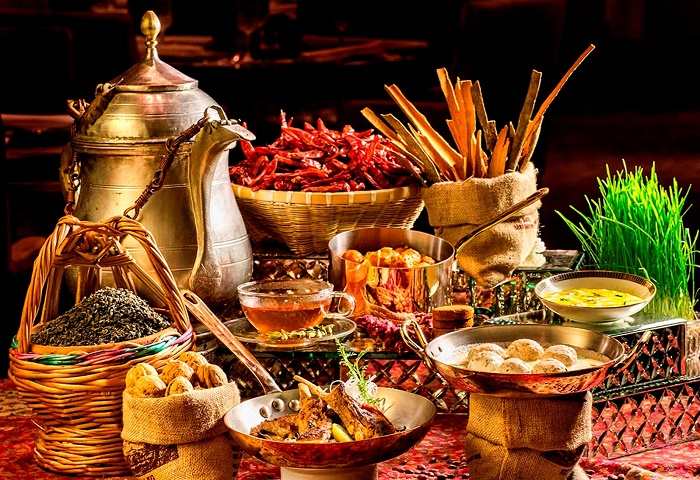 1 kg fish (r0hu or katla) and 1/2 kg Radish.
300 ml mustard oil.
1 tea spoon haldi (turmeric powder).
3 table spoons saunf powder (fennel).
2 table spoons kashmiri mirch.
5-7 laung half crushed (cloves).
4 crushed moti elaichi (black cardamom).
1/4 tea spoon hing (asafoetida).
1 tea spoon zeera (Cumin).
2 tea spoons half crushed ajwain (Carom Seeds) .
4-5 saaboot laal mirchi (red chilies ).
Aab Gosht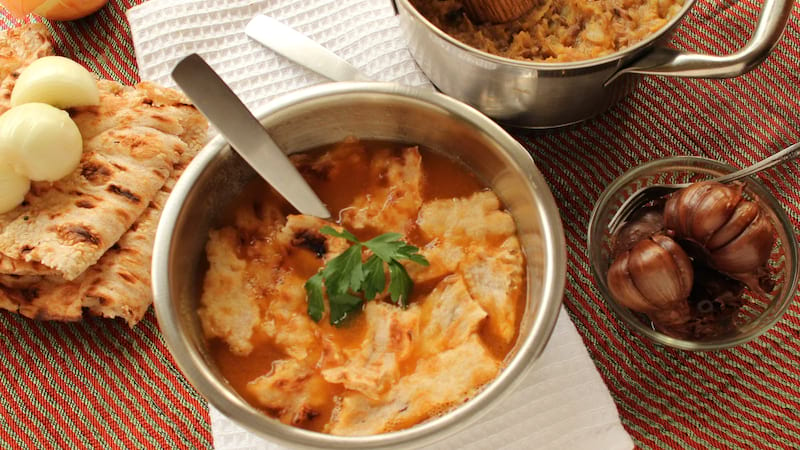 Boneless mutton 1/2 inch cubes 500 grams
Green chillies 8
Ginger 1 inch piece
Garlic 5-6 cloves
Coconut scraped 1/2 cup
Oil 1/4 cup
Onions chopped 4 medium
Tomatoes chopped 3 medium
Garam masala powder 1/2 teaspoon
Black pepper powder 1/2 teaspoon
Coriander powder 2 teaspoons
Cumin powder 2 teaspoons
Split Bengal gram (chana dal) 1/4 cup
Turmeric powder 1/4 teaspoon
Salt to taste
Goshtaba
Goshtaba is a very popular Kashmiri dish normally eaten towards the end of the meal. Since it is a yogurt based dish, eating it at the end helps in the digestion. The most important part of this dish is freshly slaughtered meat. Goshtaba has a very spongy meat balls as a texture and it is very difficult to achieve when the meat becomes cold. Also, while pounding the meat, it can start cooking by the heat generated. Hence pounding the meat is a very skilled task and normally done by wooden pestle.
Here is one of the most authentic recipe shared by Sanjay Raina on our facebook group, Gurgaon Food Freak. He has a boutique Kashmiri cuisine catering by the name of Mealability – The Flavours of Kashmir which is getting rave reviews nationally.
Ingredient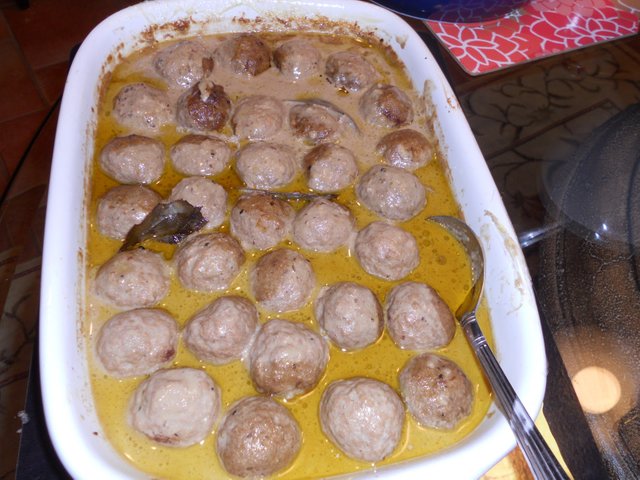 Very finely pounded mutton (750gms boneless and 250gms meat fat).
1 table spoon salt.
2.5 tbsp fennel powder
1 tbsp cumin powder
1/2 tbsp zeera.
1 tsp cinnamon powder
3 bruised black cardamom
1 tbsp black cardamom seeds
4 bruised elaichi cardamoms
5 crushed cloves
2 bay leaves
1-2 ladles mustard oil.
1 tbsp pure ghee.
1tsp coriander powder
1 tbsp kasoori methi
One white malmal cloth (washed n clean)
2 large size chopped onions.
2 cups dahi (curd).
1 egg
Mint leaves to garnish.(or coriander)