September is a great time of year to go to Germany. As you already stated, however, Oktoberfest is a two-week long event that runs from 21 September – 6 October. Also, 3 October is a national holiday in Germany.
You say you already have your hotels sorted out, which is good because lodging in and around Munich will be difficult to come by at this late date and will be nearly double the normal costs.
Driving in Germany is expensive and frustrating in the large cities between congestion and finding a place to park (hopefully your hotels have reserved parking). If you're on the Autobahns, it's much like driving here in the US, but faster. Much faster. It requires your full concentration as you zip along at 85 mph – almost 100 mph just to keep up with traffic (and many will still pass you at those speeds).
Leipzig
The city of Leipzig, long known since the Middle Ages for its fairs and markets, lies in the Saxon Lowlands at the junction of the Weisse Elster and the Pleisse rivers. This setting on important trade routes, gave Leipzig considerable commercial power, and after being granted the privilege of holding fairs, it became the leading city in Saxony after Dresden. It also became a center of art and learning, as well as an important center for the book trade. This legacy lives on, as seen by its old-established publishing houses, major libraries (including the German Library), and its International Book Fair. It has long been a city of culture and was the home of Bach and Mendelssohn. Martin Luther preached here, and Goethe set scenes of Faust in one of its restaurants.
Today, Leipzig is one of the most popular tourist destinations in eastern Germany, and thanks to its rich cultural and musical heritage, is regularly cited as one of the most livable cities in Europe. For tourists, it is a very manageable city, with many things to do right in the compact Old Town. But however close its attractions, don't think you can spend just one day in Leipzig – you will want time to see its excellent museums, pause for a concert in one of its churches, and savor the pastries in at least one of the coffee houses it is famous for.
ATTRACTION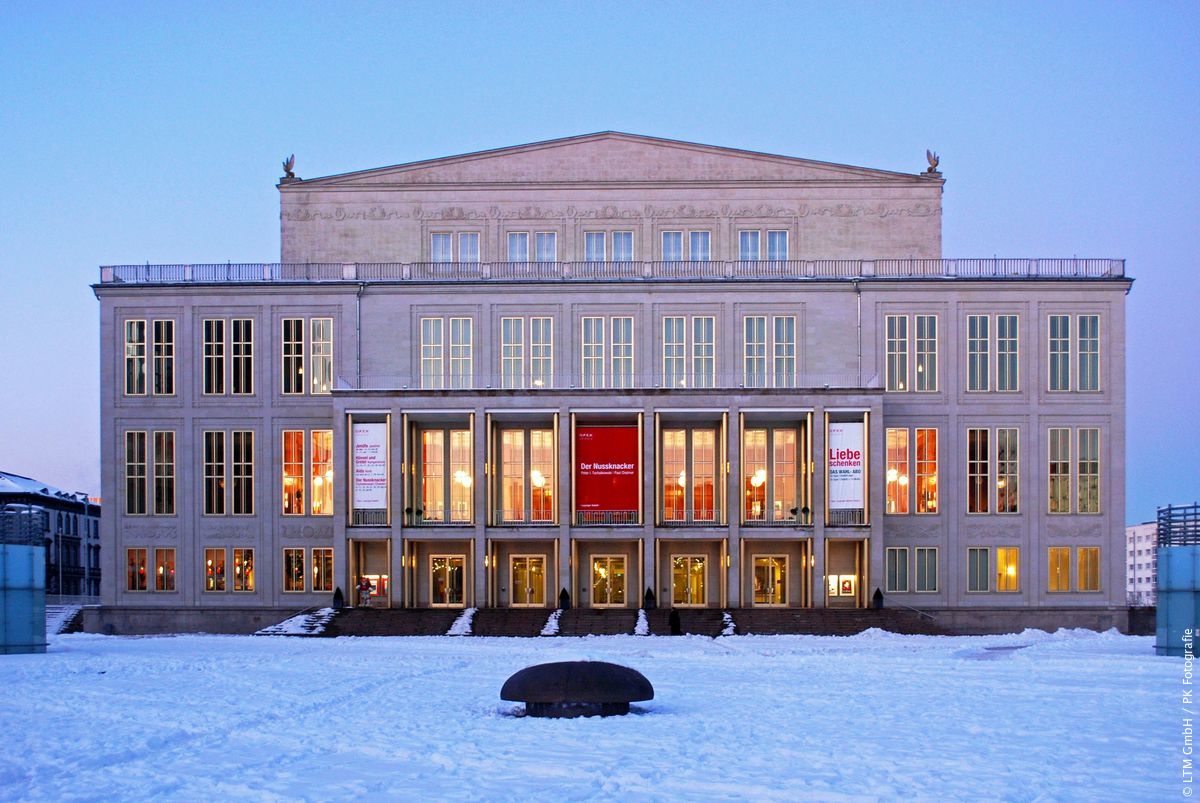 Monument to the Battle of the Nations
Zoo Leipzig
St. Thomas Church
St. Nicholas Church
Gewandhaus
Museum of City History Leipzig, Old Town Hall
Belantis
Museum of fine arts
City-Hochhaus Leipzig
Potsdam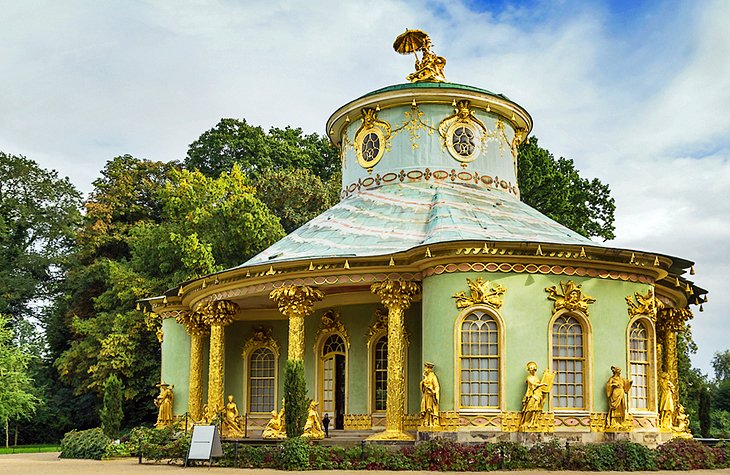 Just as many flock from Paris to Versailles each year to experience the French palace's opulence and grandeur, Potsdam's impressive sanssouci Palace has landed the city on many tourists' bucket lists. Alike Versailles, this palace, built between 1745 and 1747, was a relaxing royal retreat for the high society of the time and is known for its gold-hued treasures inside and out. Dripping in grandeur and surrounded by fragrant gardens, Sanssouci Palace is a unique window into a regal past.
A UNESCO World Heritage Site, Sanssouci park is bursting with elegant charm, grand palaces, lush parklands and posh rose gardens. Acting as former Prussian King Frederick the Great's summer refuge, it features many top attractions, including the New Palace, Sanssouci Palace, the Roman Baths, the Chinese House and the Antique Temple. Neighbouring parklands also include the Orangery Palace, Dragon House.
Once surrounded by an extended wall with multiple entry points, only three of Potsdam's original five city gates remain standing today. The oldest, Jagertor, still stands in its original form, while the Nauener, redesigned in 1755 by Johann Gottfried Büring, shows off a neo-Gothic style. The third gate,Brandenburger Tor, was built as a triumphal arch and is not to be confused with its younger Berlin Counterpart
Potsdam's Dutch Quarter contains 134 red brick houses built in the 18th century by King Frederick William. The historic area stretches over four city blocks and is home to the largest number of Dutch-style houses outside of the Netherlands. A bustling part of the city, it is also home to a number of boutiques, quaint cafes and bars.
ATTRACTION
Sanssouci Palace
Sanssouci- Park
New Palace
Cecilienhof
Pfaueninsel
Dutch Quarter
New Garden
Orangery Palace
Usedom Island
With over 1900 hours of sunshine every year, (more than both mainland Germany and Poland), the picturesque island of Usedom can rightfully be called The Sunny Island.
Situated in the Baltic Sea, the island's 172 square miles are split between Germany (144 square miles) and Poland (28 square miles). With an economy almost totally reliant on tourism, this little Baltic Sea gem strives to make your visitor experience the best it can be. A policy which obviously pays off as it is one of Germany's favourite holiday destinations.
The sophisticated seaside towns of Zinnowitz, Ahlbeck, Bansin and Heringsdorf have, over the years, been the chosen holiday destinations of both international nobility and famous artists. The facade of the beachfront hotels is reminiscent of the UK's Brighton in its heyday of the 1960s. While the pearly white fine grain sand beaches and unique wicker beach chairs remind you that you're hundreds of miles away from the British Isles.
The island has something for everyone, from spa facilities which date back to the days of the German emperors, to outdoor music festivals and theatre performances. Grand hotels overlooking the beaches and set amid lush green vegetation interspersed with small pine forests, provide a feeling of opulence. Yet small budget priced hotels and B&Bs are just a short stroll away.
ATTRACTION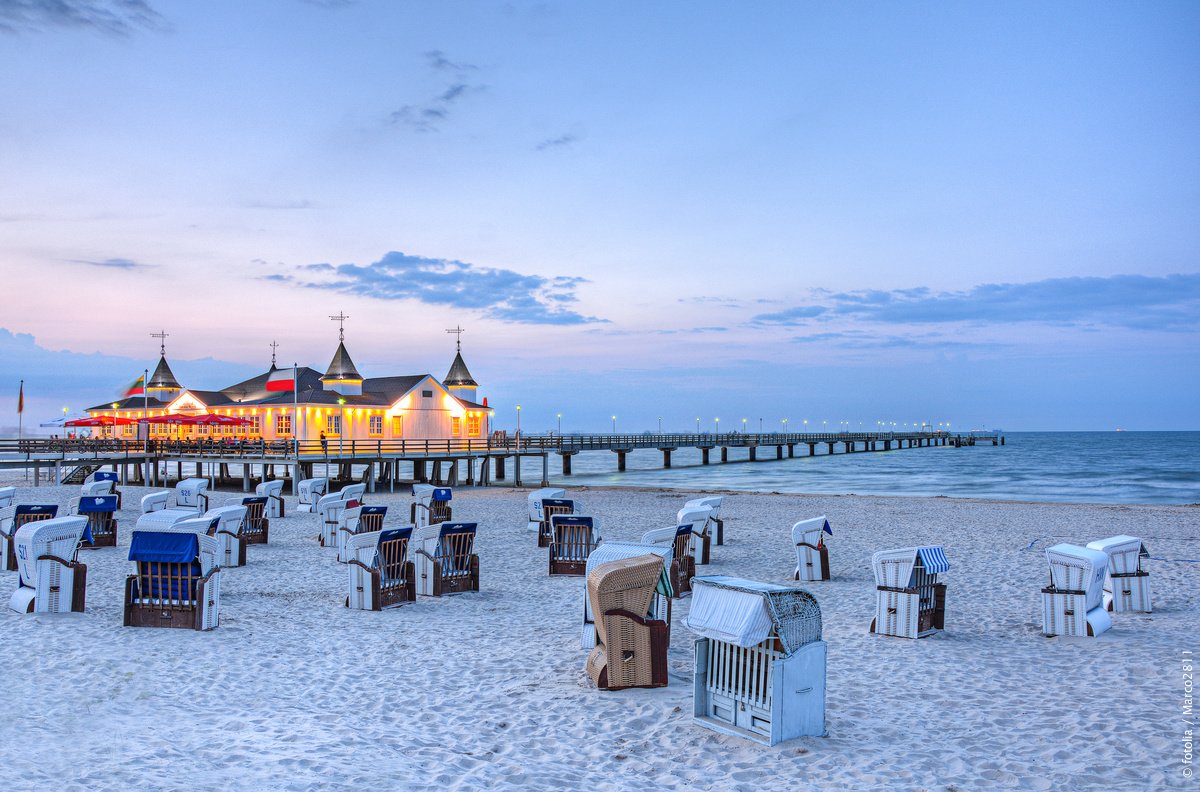 Swinoujscie
Heringsdorf
Ahlbeck
Bansin
Peenemünde
Zinnowitz
Koserow
Wolgast