Finding a great destination in Europe in the month of July is quite easy, so narrowing down your choices is really the tricky part. This is the single most crowded month in most of Europe's most touristy cities, although July (and August) can be less crowded than you might expect in the largest business cities such as Milan and Paris.
Those with a Europe trip to plan for July should even consider the Nordic countries because this is part of the short time of year that they have decent weather and the long daylight hours can make up for the high prices. Here are our best 22 suggestions for where to go in Europe in the month of July.
Reykjavik, Iceland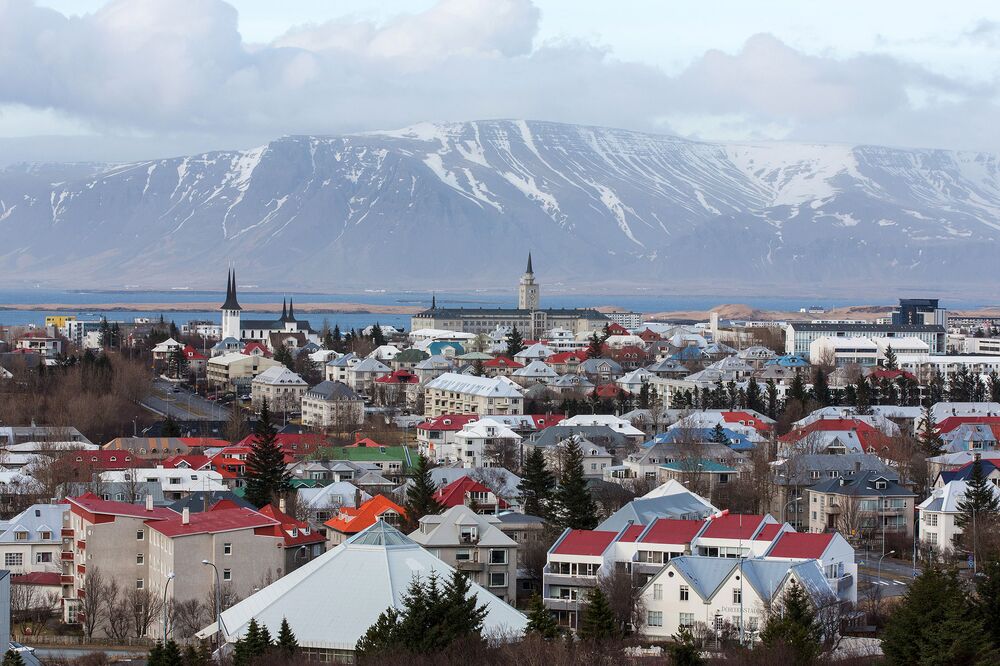 Reykjavik (translated to "Smokey Bay") is the northernmost capital of the world, comprised of a population so minute that it hardly amounts to a city. But, despite being home to under 200,000 inhabitants, Reykjavík presents a wealth of sights and activities that appeal to culture, nature and nightlife enthusiasts alike.
As with any city, the choice for activity is truly plentiful; so plentiful, in fact, that no list could ever fully summarise all of the experiences on offer. The following list is recommended for those looking to relax, soak up the Icelandic culture and make memories to last a lifetime.
From the mighty glaciers to the rolling waves of the Atlantic Ocean to the steaming geothermal pots, Iceland is a land that, in many ways, is defined by water. What better way than to connect to Icelandic culture then emulating the locals and visiting one of Reykjavik's local pools? Thanks to Iceland's renewable energy policies the use of water in large capacities (ie; for swimming pools/saunas) is very cheap, therefore making it a favourite past time amongst Icelanders.
That passion results in 18 swimming pools being located in the greater Reykjavík area alone! Some of these pools have both an indoor and an outdoor pool, a sauna and at least one hot tub (some even have as much as 7 or 8!) Thankfully, the pools have heated water, making them accessible all year round.
Think of Icelandic swimming pools as more like a luxury spa than your everyday communal pool at home. For the entry price of only 900 ISK, this might be the cheapest spa you've ever come across. Additionally, if you're looking for something a little more natural, there is the geothermally warmed up water by Reykjavík beach, Nautholsvik, and a small foot bath called Kvika, found by Grotta Lighthouse. Both of these small pools have free entry.
Edinburgh, scotland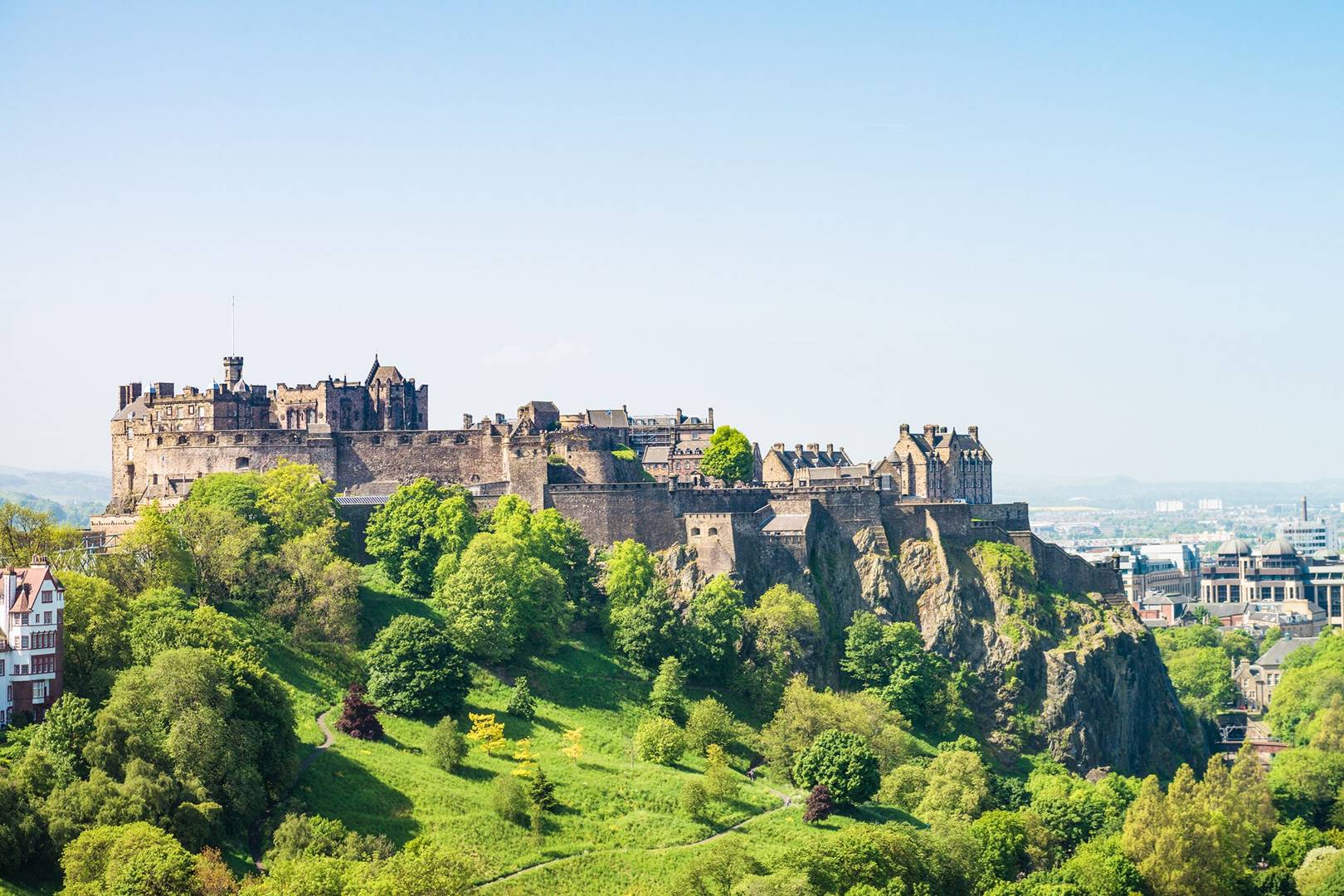 Scotland's capital lives and breathes history – and we know you are itching to uncover its many secrets from the past! You might start by exploring historic castles and palaces and roaming ancient streets and wynds. Take a themed tour of the Old Town and uncover its unique character, formed by centuries of human inhabitation.
You're never far from a cultural attraction in Edinburgh. Perhaps you'll scale a monument dedicated to a wordsmith, admire traditional and contemporary artworks in galleries, see treasured wonders in museums or explore they city's many royal connections? You might even want to hop on a sightseeing bus to see them all!
There's always time for a bit of retail therapy on Princes Street or George Street. And the evenings? Well, they could be filled with night-time tours, musical or theatre performances, or finding your favourite dram in a charming whisky pub.
And then there's that extinct volcano to climb…
Tourist Attraction
Edinburgh Castle
Palace of Holyroodhouse
Arthur's Seat
Calton Hill
Edinburgh Old Town
National Museum of Scotland
St Giles' Cathedral
Princes Street
The Real Mary King's Close
Dublin, Ireland
Residing in a wide bay, Dublin lies between Howth in the north and the headland of Dalkey to the south. The River Liffey, which flows into the harbor, slices the city in two. Several bridges span the north-south divide, the most famous of which is O'Connell Bridge. Pre-independence Dublin was once the second city of the British Empire, the graceful Georgian architecture and picturesque parks bearing testament to a troubled legacy. Ireland's capital has given the world such renowned literary figures as Yeats, Beckett, Joyce, Shaw, and Wilde. Dubbed a UNESCO City of Literature in 2010, Dublin's written tradition stretches back to 800 A.D. with The Books of Kells, which is now on permanent exhibition at Trinity College. Although Dublin sprawls rather than soars, the city center is easily explored on-foot and a convenient transport network takes you wherever you wish to go.
Tourist Attraction
Guinness Storehouse
Temple Bar
Dublin Castle
Phoenix Park
Kilmainham Gaol
St Stephen's Green
Christ Church Cathedral
Dublin Zoo
Jameson Distillery Bow St.
Salzburg, Austria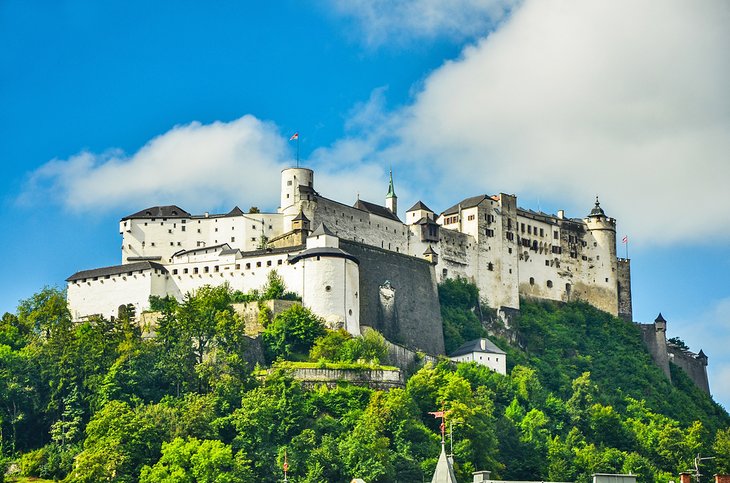 Dreaming spires, green hills and romantic gardens – the city′s attractions are loved by millions of visitors from all over the World hungry for Salzburg sightness. With a tourist-per-capita ratio higher than Venice or Florence, the city is among the busiest places of Europe all year round.
Therefore, a wealth of information about the city of Mozart is available from guidebooks, websites and travel agencies. Sometimes it can be difficult to find your way round during a Salzburg visit. How can you find the "real" place? Where can you obtain accurate information from independent sources?
We share information on Salzburg with our readers because we like our city – and because we want you to enjoy it as much as we do! Experience Salzburg at your visit through the eyes of a local
Tourist Attraction
Fortress Hohensalzburg
Mirabell Palace
Schloss Hellbrunn
Salzburg Cathedral
Getreidegasse
Mozart's Birthplace
St Peter's Abbey, Salzburg
Kapuzinerberg
Salzburg Zoo Hellbrunn
Bruges, Belgium The city of Bruges, a UNESCO world heritage sites last week became just the latest stop on the global tourist trail to question the philosophy that more is better when it comes to visitors.
Last week the mayor, Dirk De fauw, elected in October under the slogan "Go with De fauw", announced that the municipality would no longer advertise or promote day trips to the city. Measures would also be taken to cut back the number of cruise Ships able to dock at nearby Zeebrugge from five a day to just two. Cruise companies will also be asked to dock during the week rather than at weekends to help spread the crowds.
"We have to control the influx more if we don't want Bruges to become a complete Disneyland here," De fauw told the Flemish TV channel VRT in a news item that was picked up by media outlets around the world.
Bruges is visited by 8.3 million people a year, up 28% in the last two years, and yet just 2.5 million of those spend a night. Too few of those filling the cobbled streets and sun-dappled squares are spending money when they come, instead being shipped in and shipped out within hours of arrival, but also breaking the calm serenity of the city, De fauw said.
Tourists recognise that there is a problem. "I'm enjoying it but there are too many people," said Eli Sabbair, 36, from Iran, standing under Bruges's belfry tower. But Jonckheere, along with his brother Daniel, who inherited the shop on Katelijnestraat in 1990 from their parents, Joseph and Lucette, greeted the news with understandable dismay.
Not everyone was pleased when the Jonckheere brothers switched from selling poultry to flogging Bruges-branded merchandise and Belgian beers to tourists. But travellers outnumber residents in Bruges city centre by about three to one.
"And it is much harder work to sell chicken – a lot more controls," said Jonckheere. "The younger people all buy their food from the big supermarkets anyway, Carrefour and Delhaize. That is how it is now. A lot of people in this city live off tourism. OK, not everyone spends money when they come, but many do."
Tourist Attraction
Markt
Belfry of Bruges
Church of Our Lady Bruges
Basilica of the Holy Blood
Groeninge Museum
Burg Square
Sint-Janshospitaal (Museum)
Sint-Salvatorskathedraal
Lake of Love