Every photographer has a toolbox of camera accessories that are heavily used for photography. While some photographers have a large array of accessories for every type of situation and need, others only buy what they feel is necessity for their photography work. In this article, I will provide some detailed information about what accessories should be in every photographer's bag – I call it a "must-have" list
Sturdy Tripod
1. Manfrotto 190XPro4
Manfrotto's highly popular 190-series tripods are now split into 190 and '190go!' categories. The latter uses twist locks for the leg sections, whereas the current 190 tripod range has redesigned Quick Power Lock levers. Choices include three-section and four-section aluminium legs, with XPro heads of either 3-way or ball design; while Carbon fibre alternatives are only available for the 190Go! series.
In this price bracket, the four-section ball head kit (MK190XPro4-BHQ2) is our top choice. It's a full-sized tripod that reaches a lofty operating height of 175cm, yet shrinks to a fairly modest folded height of 57cm. That's despite the tripod lacking swing-up legs.
In this latest version, the 90-degree pivot facility is quicker and easier to operate, enabling you to swap to horizontal boom mode in just a few seconds. The four-way, multi-angle leg lock system is also improved, and the new locking levers for the leg sections have an innovative design that enables you to push one side of the lever or pull the other to release them.
Extra Camera Batteries
I'm a worrier. I know it and I admit it. Most non-worriers probably think this is a bad thing. Well, I'm here to tell you that worrying has it's advantages. Yes, advantages. We worriers prepare, plan, then prepare some more. We anticipate the problem before it's a problem and usually head it off. The end result often is – there was nothing to worry about in the first place. But, we are the people that have the solution when the problem does occur.
You will take more photos, capture more shots, and potentially create more "keeper" images
Peace of Mind – Stress Less about the battery going dead
Be Prepared if your current battery malfunctions, fails, or wasn't charge
Minimal cost compared to potentially getting NO photos
Batteries become weaker (especially in cold weather) over time and will slowly take less and less images.
Photography should be a fun, exciting, adventurous experience. Watching an amazing shot unfold in front of your eyes, while you hold a dead digital camera in your hands can be one of the most grueling, gut-wrenching, feelings ever.
Lens Cleaning Kit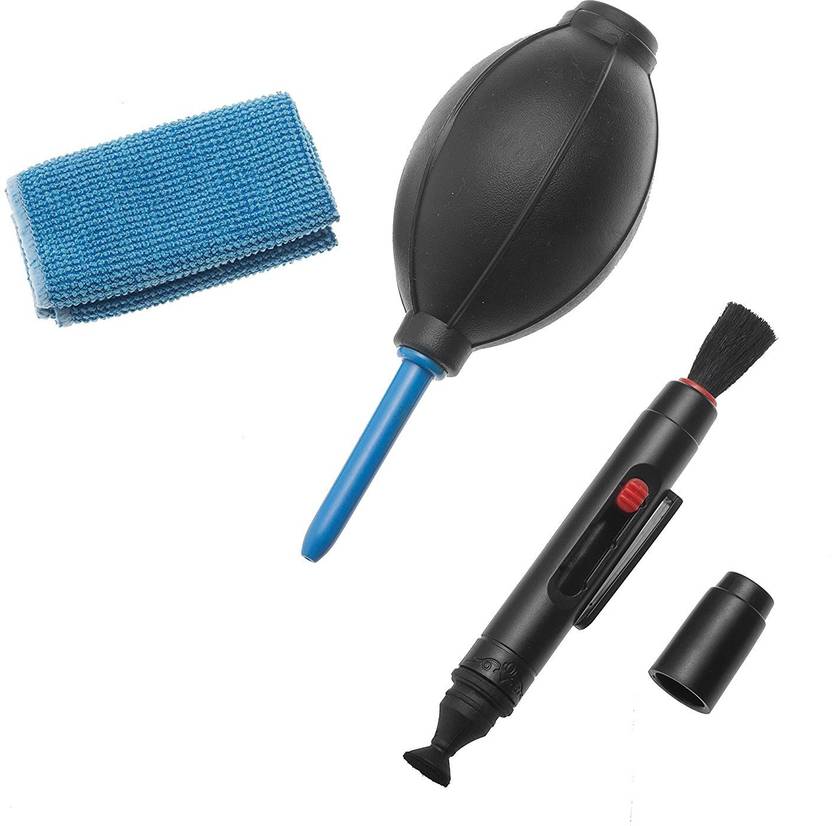 No matter what field of photography you find yourself in, dust will always find a way into your lens. The longer you own a lens means the chances for (and amount of) dust are higher. Even if you are the most careful photographer, dust will occasionally make its way in there.
It isn't such a big deal, as it is easily dealt with. Smudges are a different matter. Dust may not even be noticeable on the images you capture, whereas oily fingerprints can strip an image of its sharp focus. It's like that unwanted Instagram filter that you can't change.
Remote shutter release
Before anything else, here's a list of the most talked-about benefits of remote releases:
Pressing the shutter button on a remote does not move or shake your camera, while the same cannot be said of the camera's own shutter button.
Remote releases let you shoot ultra-long "bulb" exposures with practically no upper limit on shutter speed.
Some remote releases – wireless ones – allow you to stand farther away from your camera while taking a picture.
Some remote releases have additional options like intervalometer, lightning trigger, remote control of camera settings, and so on.
Not all photographers care about the whole list, but each of these four benefits can be very important to certain types of photography. However, it's worth noting that many remote releases cannot do all these things; features vary from one to another.
Lens UV Filter
A UV filter is a glass filter that attaches to the front of your camera lens and blocks ultraviolet rays. They used to be necessary for film photography, but now most photographers use them to protect their lenses .
What Does a UV Filter Do?
A UV filter blocks UV light as it enters the lens. Think of it as sunscreen for your camera. Some old photography films were very sensitive to UV light so, if you didn't use a UV filter, you would end up with a blue haze in your photos. This was especially common if you were shooting somewhere there was a lot of UV light, like on a really sunny day or at high altitude.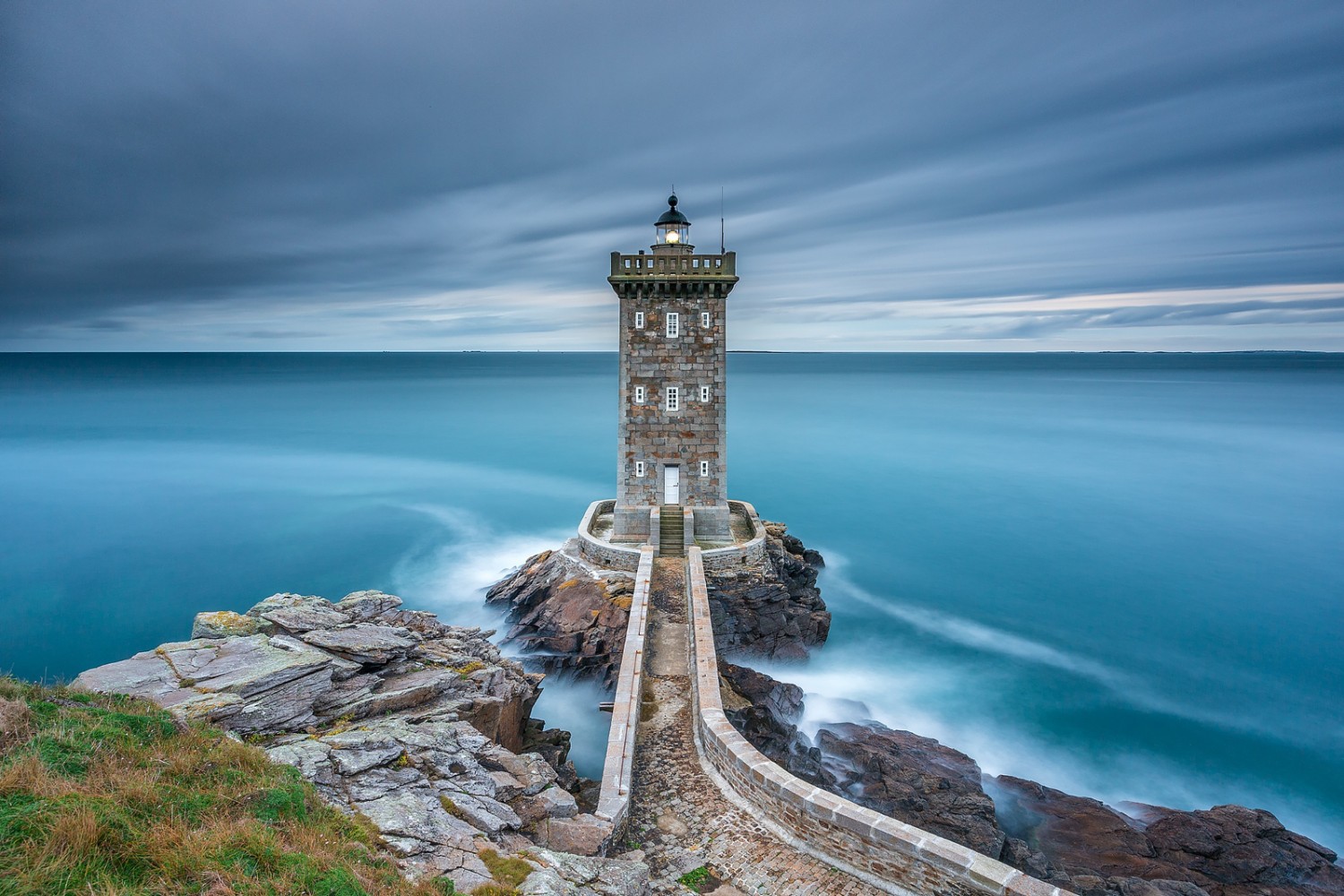 The Optical Effects of UV Filters
There's one final thing to consider about UV filters: putting any extra glass in front of your lenses affects the image quality.
UV filters block a small percentage (between 0.1 and 5%) of the light that passes through them. Because of how the light interacts with your filter, this reduces the sharpness and contrast of your images very slightly. It's a barely noticeable effect and easily fixed in Photoshop, but it is there. It's also worse in cheap filters from no-name brands.
Reliable Camera Bag
It's tough to choose the best camera bag. There are loads of different types, all designed for a slightly different user, and it's important to get the right one for your needs. Maybe you're carrying a big DSLR setup with at least three extra lenses, or maybe all you have is a diminutive travel compact that you want to carry safely along with your other travel essentials.
Shoulder bags are the most traditional type of camera bag. Shoulder bags are easy to put on and take off and you can get access to your gear quickly. Their only disadvantage is that carrying a heavy weight over one shoulder for a long time can become uncomfortable. Messenger bag are like shoulder bags for commuters. They're wider and slimmer, and in addition to space for camera gear they have laptop sleeves and often pockets for paperwork, pens and other accessories.