classify the many things which change the world. This blog is basically a motivate the people to explore more in there life.classify the many things which change the world. This blog is basically a motivate the people to explore more in there life.
Hazaribagh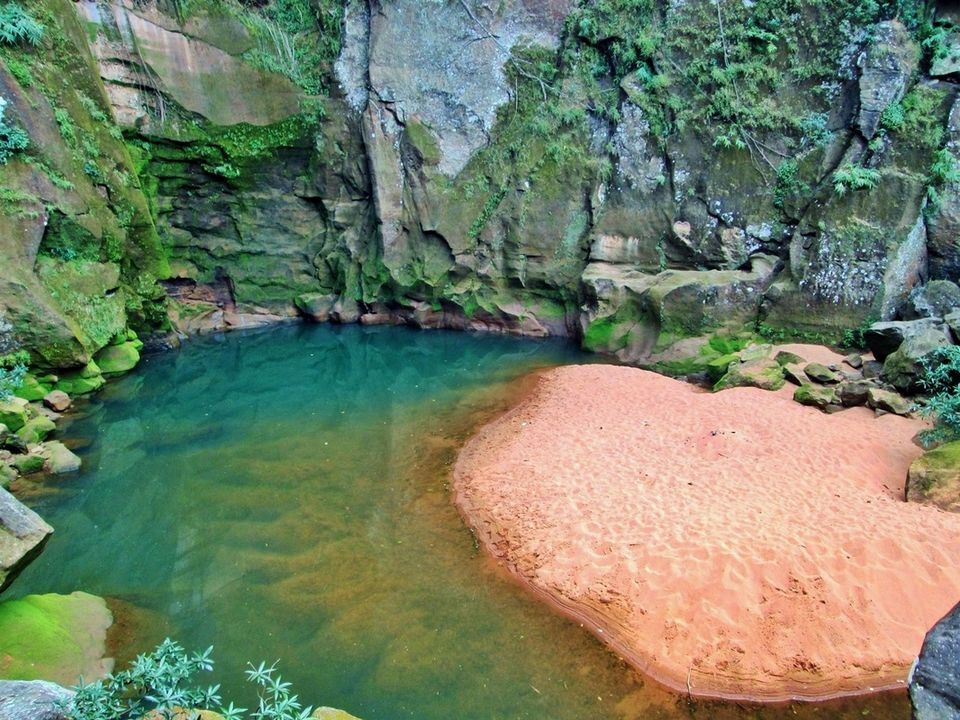 Where: Hazaribagh is a city and a municipality in Hazaribagh district in the Indian state of Jharkhand.
Attractions: Hazaribagh wildlife sanctuary, Rajrappa temple, Hazaribagh Lake, Canary Hills, Parasnath Temple, Telaiya Dam
How To Reach
Air: Nearest airport: Ranchi (100km) which is well connected with rest of the country.Rail: Koderma is the nearest railway station, which around 59 Km away from Hazaribagh. This station is on Delhi-Howrah main route.Road: Hazaribagh is well connected by road to Ranchi (100 km), Patna (250 km), Bodhgaya (117 km) & with all the major cities.Bus: Regular direct bus services are available from Patna and Ranchi. Jharkhand & Bihar State Tourism Development Corporation also runs luxury coach services on the Patna- Ranchi route via Hazaribagh twice a day.
Hampi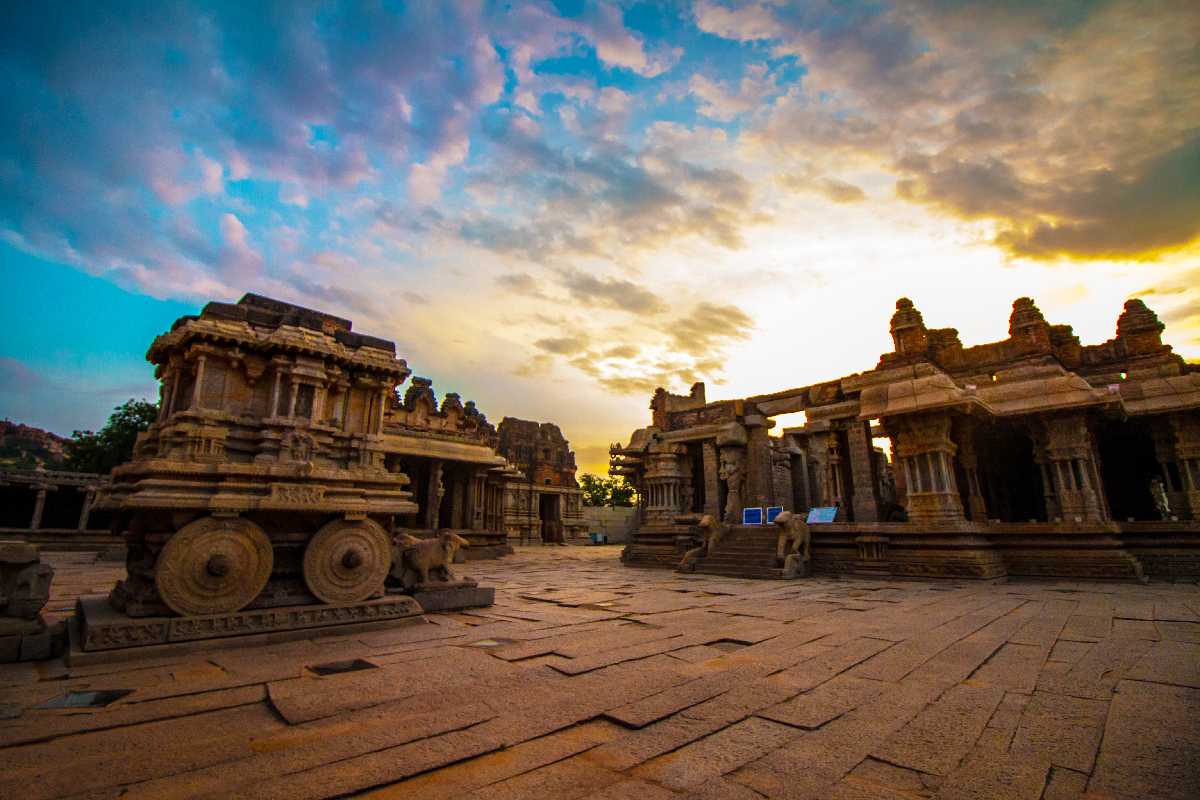 Hampi, the city of ruins, is a UNESCO World Heritage Site. Situated in the shadowed depth of hills and valleys in the state of Karnataka, this place is a historical delight for travellers. Surrounded by 500 ancient monuments, beautiful temples, bustling street markets, bastions, treasury building and captivating remains of Vijayanagar Empire, Hampi is a backpacker's delight. Hampi is an open museum with 100+ locations to explore and a favourite way to see the city from the perspective of its history.


Hampi was the capital of the Vijayanagar empire around 1500 AD, and by some accounts, the second largest city in the world at that time. Over the next centuries it fell out of importance, and now you can explore the ruins of a lot of temples and other structures spread out over a vast area. The terrain around Hampi is as mysterious as the ruins itself – the city is surrounded by boulders of different sizes, and you can climb to the top of them with a little effort to get a stunning view of the entire city and the geography. It is located on the banks of the Tungabhadra River. Famous for its massive, beautifully carved temples, especially, dedicated to the patron deity of the empire. You can also find remains of the old aqueducts, canals and military barracks and stables here. Hampi was declared a UNESCO World Heritage site in 1986 and many efforts have been taken to restore the lost glory of the place – very limited (if any) modern establishments are allowed in the main area, which gives an authentic feel to the ruins.
Sathodi Falls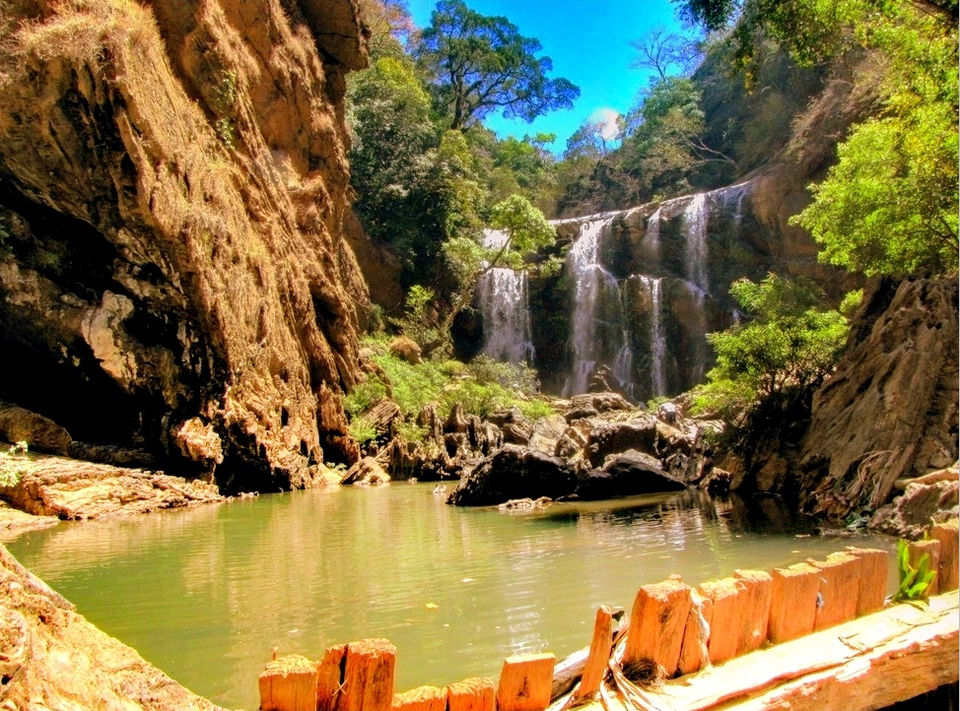 Where: Formed by several unnamed streams near Kallaramarane Ghat, Uttara Kannada District, Sathodi Falls is near Sirsi, and 32 km from Yellapur.
Best season to visit Sathodi falls: Winter
How To Reach
Nearest Airport: Dabolim Nearest Railhead: Kumta
Kalpa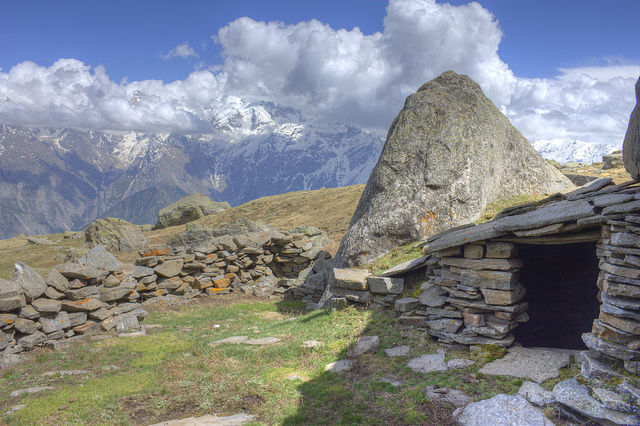 Where: Kalpa is a small town in the Sutlej river valley, above Recong Peo in the Kinnaur district of Himachal Pradesh.
Places around Kalpa: Recong peo, Kothi, Sangla Valley, Riba, Nako, Tabo, Kaza, Kibber
How to Reach
Nearest Airport (267 km) and Railhead (244 km) is at Shimla. The route is on NH – 22 (The Hindustan Tibet Road) which bifurcates to Kalpa from Powari. Buses and Taxis are available at Shimla and Rampur. One can also reach Kalpa via Manali – Rohtang Pass – Kunzam Pass – Kaza (400 km)
Silent Valley Natioal Park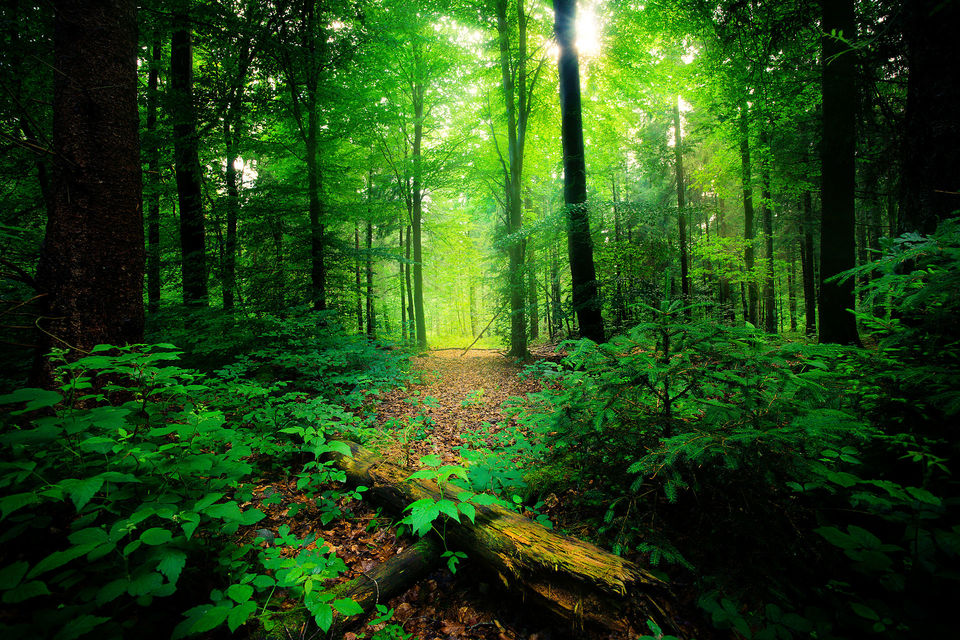 Where: It is located in the Nilgiri Hills, within the Palakkad District of Kerala, South India.
How To Reach
The nearest railway station is the Palakkad Railway Station in Kerala, about 80 km away. From the railway station you have to reach Mukkali via Mannarkad.
Tourists planning to visit the Silent Valley National Park by flight should reach the Coimbatore Airport in the neighbouring state of Tamil Nadu. The Coimbatore Airport is about 55 km away. From the airport tourists need to reach Mukkali by car or bus or by train via Palakkad