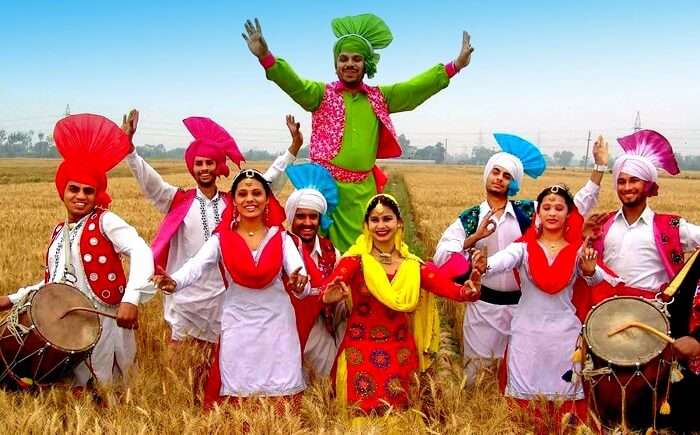 Indian Culture is not recent but dates back to the time when human civilization came into existence. The country boasts of over 5000 years of recorded history. Each era has made additions to the vast and diverse culture. Today, the culture of India presents a mix of its long richness and foreign influences that creates a unique experience.
Whatsoever is the period of history, India is known for its hospitality and values. Warmth in the nature of people found here, is not found anywhere else in the world. Not only this, the charm of Culture in India is in all the cuisines, dresses, monuments, old buildings and forts, festivals, music, dance, literature etc.
Rajasthan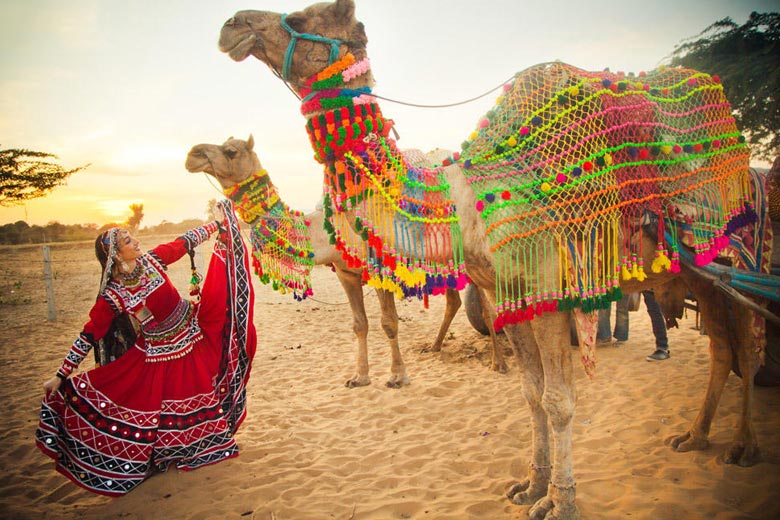 'Raja' means 'King' and 'Sthan' means place. Put together, Rajasthan is the 'Land of The Kings'. It was previously called Rajputana. Over the years it has been ruled by various kings including the Rajput, Marathas and even Muslim rulers, which have resulted in Rajasthan, bearing numerous beautiful forts with a wide variety in its architecture and diverse language and culture of its people. Rajasthan, in spite of being a desert, has been endowed with such beautiful sites that include various palaces, forts and pilgrim centres that define what Rajasthan is. Rajasthan is famous for its prestigious past and its various customs and traditions. It truly gives an insight into historical India and its remarkable diversity.
Attithi Devo bhavo' means to treat your guests like as you would treat God. This principle is a part of the Rajasthani Culture. They treat their guests well and make them want to visit again. Most of the people in Rajasthan are involved in tourism-related jobs and hence take this principle very seriously as they earn their revenue due to the tourists and have pledged to serve them. A popular folk song 'Padharo Mhare Desh' literary means 'Welcome to my country'. Rajasthan Hospitality is famous all over the world.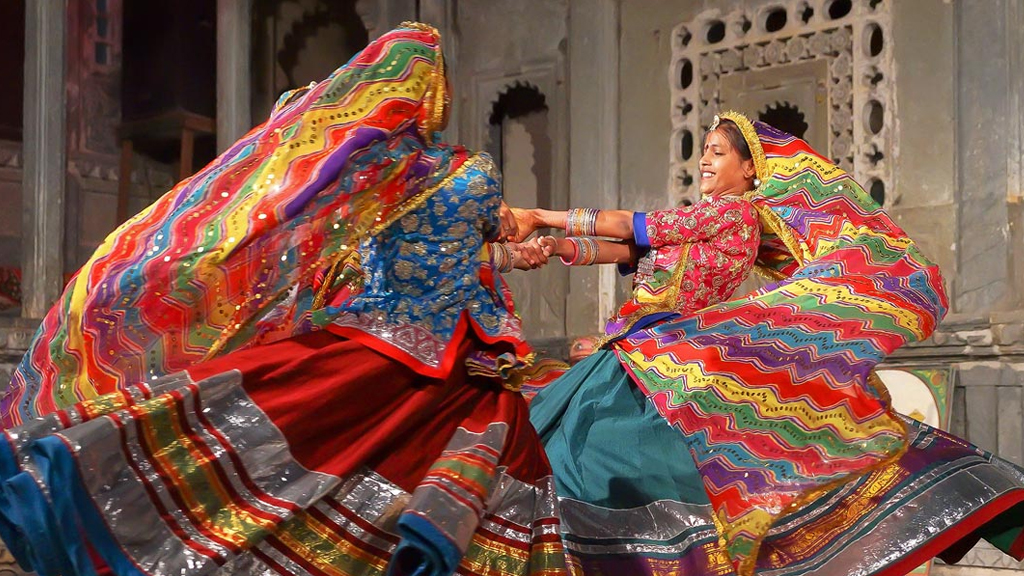 Since many rulers ruled Rajasthan, each region has its own folk culture. The folk music and dance of Rajasthan are similar due to their geographical confinement, but each differs in their unique style. Manganiyars and Langas are two prominent groups that contributed to the Rajasthan folk music. They perform 'ragas' (songs) for different purposes. Like during the pre-monsoon time, they would perform ragas to call forth the rains. Other famous groups are Banjaras, Mirasis, Jogis, and much more.
Many traditional instruments are used by them that include sarangi, kamayach, dhols, shenhai, and been. Folk songs were usually for certain purposes like weddings or birth or were passed to tell a story of bravery or a romantic tale. They were usually in the form of ballads. The dance is varied as well. Dance differed among different tribes. It was mainly for the entertainment of the people and the king. Some of the dances include chang, ghoomer, bhopa, tejali, and kathipuli. Ghoomer dance, which originated in Udaipur, has gained international recognition and appreciation.
Religion
There has been a strong influence of religion on Rajasthan. Most residents of Rajasthan are Hindus (mainly Vaishnavas), Muslims, and Jains. There are various temples that are important pilgrim sites like the Lodrakar and Ranakpur Jain Temple, Jagdish temple, etc.
Jammu & Kashmir
The culture of Kashmir is a blend of multiple customs and came from Northern India, Northern Pakistan and the Chinese territory of Aksai Chin. The state enjoys the presence of mix religions and that's why Kashmir is famous for its cultural heritage. It amalgamates Hindu, Sikh, Muslim and Buddhist people who make Kashmir more beautiful by adopting their own culture that has brought many changes in their living style.
The Kashmiri population in an ethno-linguistic group that can be compared with an Indo-Greek with their racial structure of the Kashmiris. The native of Kashmiri people lives in Pakistan, Upper Punjab and Potohar where they organize a group and live together. Although, Kashmiri people live in different parts of India they are mainly gathered in the Valley of Kashmir, Doda, Kishtwar and Ramban thasils of Jammu Division. Their language is highly influenced by the Sanskrit language and mostly spoken by Kashmiri Muslims and Kashmiri Hindus. However, you can find variation in language when you will travel to different parts of Kashmir. Their writing script consists of Arabic style.
According to the sources, Wazwan and their culture is highly influenced by Central Asian and Persian culture. Their dance, music, cuisine, carpet weaving and Koshur Sufiana forms a significant part of Kashmiri identity. Kashmiri culture is mainly followed by people living in Kashmir valley and Dodab of the Chenab region. The valley is known for the fine arts including traditional boats and houseboats, handicrafts and poetry.
Punjab
Unique, colourful and extravagant, these are the attributes of the heartland of India, Punjab. Popular and distinguished across the globe, the culture of Punjab is indeed overwhelming. The delicious Punjabi food appeases your taste buds like never before. Colourful fancy clothes and Bhangra attract you like nothing else. When you visit Punjab, you can experience hospitable and heartwarming vibes. Punjabis are known to be very helpful, welcoming and proud people. They welcome everyone with open hearts (and of course a glass of Lassi and typical Punjabi food). They celebrate their festivals with great zeal and zest, with great food, music, dances and revelry. The beauty of Punjab is as magical as it becomes.
Punjabis are mainly divided into two communities: Khatris and Jats. They've been involved in agriculture for a long time now. But now, trade and commerce have also opened up in the state. A large population still follows the joint family system which has now turned out to be unique. The feeling of togetherness can be easily felt here as they promise to be with each other in moments of sadness and happiness.
Punjabis are very particular about their traditions and relations. Every festival or ceremony have predefined rituals which are strictly followed. May it be birth or wedding, hair cutting or a funeral, the adherence to rituals is a must which according to them strengthens a relation and displays a proper social cordiality.
Food in Punjabi Culture
One of the favourite cuisines of Indians and other communities outside, Punjabi food is rich in flavours and spices. With overflowing ghee on the chapattis, the food here is considered for the strong-hearted! Lassi is the refreshing drink here and is also known as the welcome drink. It's a very heavy dose of milk, especially for those are not from Northern India.
Karnataka
Art and Culture of Karnataka
Karnataka has a rich Cultural heritage. The lineages of Indian rulers, like, Mauryas, Chalukyas, Hoysalas have left behind their embossments in various elements of culture of Karnataka. Diverse religion and languages has added up to the ethnic grandness. Apart from Kannadigas, Karnataka is home to Tuluvas, Kodavas and Konkanis. Minor populations of Tibetan Buddhists and Siddhi tribes plus a few other ethnic groups also live in Karnataka. Karnataka's art forms encompass huge ambit of majestic festivals, music, drama, and royal cuisine. The vivid diversity exists in cultural aspects in terms of Cultural dress, traditional dance forms, social and cultural history, culture food, language and slangs. The traditional folk arts cover the entire gamut of music, dance, drama, storytelling by itinerant troupes, etc. Yakshagana, a classical folk play, is one of the major theatrical forms of coastal Karnataka. Contemporary theatre culture in Karnataka is one of the most vibrant in India with organizations like Ninasam, Ranga Shankara and Rangayana active on foundations laid down by the Gubbi Veeranna Nataka Company. Veeragase, Kamsale and Dollu Kunitha are popular dance forms. Bharatanatya also enjoys wide patronage in Karnataka.

Festivals of Karnataka
The popular festivals of Karnataka are Hampi Festival (Vijay Utsav), Tula Sankramana Coorg Festival, Vairamudi Festival, Hoysala Mahotsava and Hoysala Mahotsava.

Karnataka Rajyotsava:Kannada Rajyotsava (Karnataka Formation Day) is celebrated on 1 November of every year. This was the day in 1956 when all the Kannada language-speaking regions of South India were merged to form the state of Karnataka. The Rajyotsava day is listed as a government holiday in the state of Karnataka and is celebrated by Kannadigas across the world. It is marked by the announcement and presentation of the honours list for Rajyotsava Awards by the Government of Karnataka, hoisting of the unofficial Karnataka flag with an address from the Chief Minister and Governor of the state along with community festivals, orchestra, Kannada book releases and concerts.

Rajyotsava day is celebrated with great joy and vigour all over the state of Karnataka. The entire state wears a festive look on this day as the red and yellow Kannada flags are hoisted at different strategic locations across the state and the Kannada anthem ("Jaya Bharatha Jananiya Tanujate") is chanted. The flag is hoisted at political party offices and several localities even as youth in many areas take out processions on two-wheelers. Religion not being a factor, the Rajyotsava is celebrated by Hindus, Muslims and Christians as well.

Hampi Festival: Hampi Festival is celebrated reminiscing the aura of Vijaygarha kings, in winter month of November. You can also see festivals of similar type in regions of Halebid, Pattadakal, Karavalli and Lakkundi, during the season.
Kerala
Lying in the southwestern tip of India, the green strip of Kerala sandwiched between the Western Ghats and the Arabian Sea is unique and stands apart from the rest of the states in the country.
Kerala's history is ancient, has centuries-old foreign trade links and a long tradition in art and literature. With a very high literacy rate, Kerala is at the forefront in setting high standards in social justice, gender equality, health and education in the country.
An epitome of religious harmony, it was through Kerala that Christianity and Islam made its entry to India. And not just that! The country's first church and mosque are located in Kodungallur in central Kerala.
Kerala is the spice garden of the world. Earlier, traders from far flung lands reached Kerala in search of the spices. Later, European powers followed this spice route to reach Kerala.
Enriched by Nature and abundance of water, Kerala can be reckoned as the land of rains. Its lifelines are the two rainy seasons of Idavappaathi and Thulavarsham.
Let us set out on a voyage through the history and culture of this land that is inimitable. A journey replete with vibrant colours, flavours and music …. It will unravel to us the mysteries of Kerala.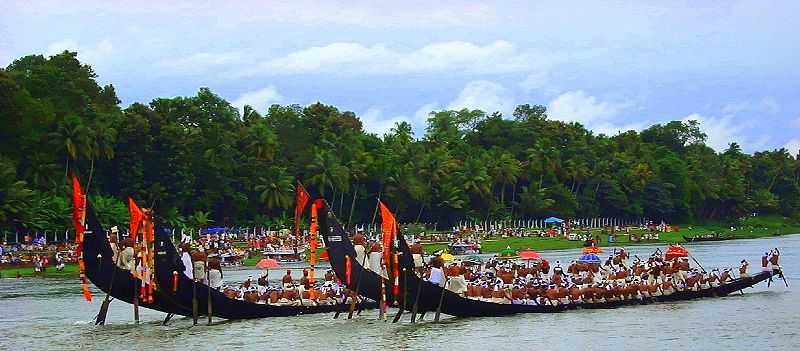 West Bengal
The culture of West Bengal is considered to be one of the richest cultures in India. The Capitol Kolkata (Calcutta) is called the Cultural capital of India. The state also takes the credit for being the pioneer of cosmopolitan culture in the country. Over the years, the culture of West Bengal has emerged as the perfect blend of modernity &traditions.The sanctity of the Ganges Hooghly, the beauty of Eastern Himalayas, the diversity of Sunderbans and the freshness of the Tea Gardens, the beaches, the historical monuments, all blend together to constitute what we call the unique culture of West Bengal. Bengali culture also has its root in Bengali music, Bengali cinema and Bengali literature. The delicious Bengali cuisine also forms an important constituent of the state's cultural heritage. The colours and participation of people of religions, categories in the festivals along with wide range of Creative Arts and crafts now being adored all over as "Biswa Bangla".
Religions in West Bengal
People belonging to almost all the religions practiced in India can be seen in West Bengal. However, Hindu and Muslim domination still prevails. The minority communities in the state include Christians, Buddhists, Sikhs and Jains. Fairs and festivals form an important part of all the religions of Bengal.