We all know that in India Gadgets are most powerful impact of development in India. The more gadgets are invented the more we explore things and learn things a lot in easy way and students learns things easy way without depending o teachers.
Useful Gadgets for students
There's nothing like the start of a new semester. It's the perfect time to turn over a new leaf and to set goals. As colleges and universities get deep into the spring semester, students can gear up for success with the help of these gadgets perfect for the budding scholar. Whether you're counting down to graduation, or you're still green around the edges, these devices will help you make the most of your collegiate experience
Charging backpack
Carting your tech around campus just leveled up. Charge and organize your gear with this backpack-and-battery-in-one. It's complete with three USB ports, and the six separate storage areas are easily routable .
Nimbus Smart Dashboard
A meld of form and function is more important than ever in a small space like a dorm room or campus apartment. The Nimbus dashboard, almost like a next-level alarm clock/virtual assistant, will keep you up-to-date in one sleekly designed package. Customize the four dials to display the stats most important to you: Incoming emails, social media updates, weather, traffic, etc. — even Fitbit stats.
iPad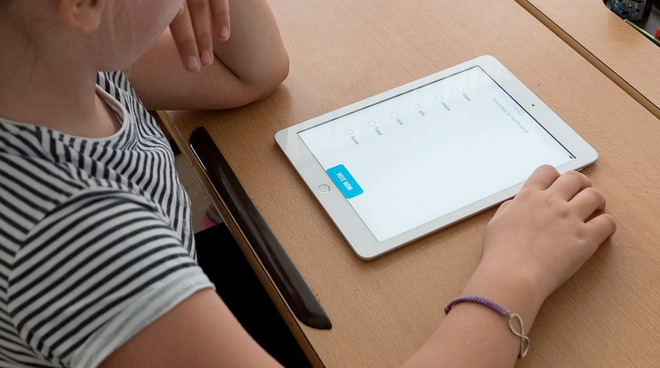 The new iPad Air 3 is the best iPad that a student can get because it packs in a lot of power, including some Pro features, but is at a much more affordable price point than the iPad Pro lineup.
Smartwatch
Whether you find the Apple Watch the leading exampleof fashion blended with tech or a boxy abomination is really down to personal taste. But for our money, it's one of the best looking smartwatches made to date (especially when paired with a qualityApple Watch strap) and, coming in two sizes, is one of the most unisex as well.The build qualityis superb, and the footprint of both the 38mm and 42mm watch is much smaller than you'd expect. Despite its flaws(poor sports features and thelack of GPS), theApple Watch was one of the first wearables that was actually a pleasure to wear. TheAppleWatch 2is set toarrive soon though
Smart Pen
Neo smartpen N2, with its exclusive app 'Neo Notes', automatically syncs what you write on paper to Android and iOS smart devices.
Digitized handwritten notes are easy to save, share, search and organize or can be converted into digital text.
N2's 11.8mm-thick full aluminum body is ergonomically designed to provide the same grip as a conventional pen and looks sleek.
Turns on automatically when touching paper (pressure recognition) and stores up to 1,000 pages even when not paired with a smart device to provide a comfortable and natural note taking experience.
N2 enables you to save and share your notes using either Evernote or Google Drive. Automatically sync content with Evernote, or upload to third party applications like Adobe Creative Suite and Dropbox in various file formats (JPEG, PDF, PNG, SVG…)