Known for its backwaters, surreal beaches, the coastline of the Western Ghats covered with lush green tea plantations, Kerala is a state in India that doesn't fail to impress. With impeccable houseboats, enchanting wildlife, relaxing ayurvedic treatments, and a chance to take your taste buds on a ride, Kerala offers unforgettable experiences. The inhabitants of Kerala are as welcoming and pleasant as the mouth-watering Kerala sweets.
With various different festivals taking place in Kerala, the excuses to cook these scrumptious and decadent desserts are never less. Fulfilling the needs and cravings of every sweet tooth out there, the textures, flavors, and aroma of the sweets in Kerala will make one come back for more. When traveling around God's own country, do not miss out on indulging in these heavenly desserts.
Palada Payasam
Payasam prepared with palada (rice ada) is common sweet delicacy prepared in almost all Kerala households during festival of Onam and many other occasions. There are many variations of it, however, this easy south Indian Kerala food recipe uses only basic ingredients like rice ada, milk, sugar and ghee to make best palada payasam.
1/3 cup Palada (rice ada)
1 tablespoon chopped Cashew Nuts
1 tablespoon Raisins
2 cups Milk
2 teaspoons Ghee
1/4 cup Sugar
1/4 teaspoon Cardamom Powder
Banana Halwa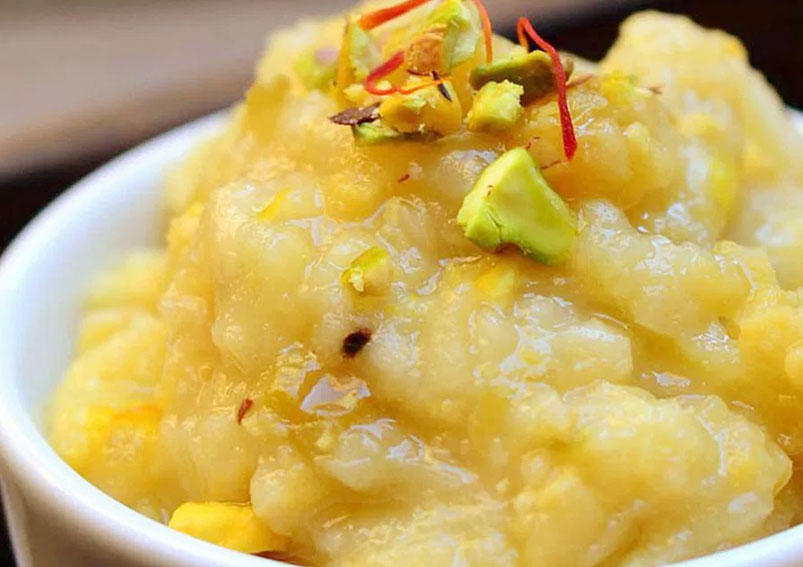 Have you ever heard of a halwa made with banana? Here's a traditional dessert recipe from the Kerala cuisine, which is cooked on special occasions and festivals and will make your mouth water. Mildly sweet and chewy, this sweet dish is prepared using banana, ghee, green cardamom powder, and last but not the least sugar. You will be surprised to know that this Banana Halwa does not uses much sugar, as bananas are already too sweet, it is just added to enhance the flavour of the dish. You can just use jaggery powder instead of sugar for a delicious taste. You must try this dessert recipe at home, it will be loved by kids and adults alike.
Ingredients
8 banana
1/2 teaspoon green cardamom
6 tablespoon ghee
10 tablespoon sugar
Neyyappam
Neyyappam is a Kerala Special snack made with rice flour and jaggery .its a very popular and tasty snack with a crispy out side and soft spongy inside.the batter is almost same like unniyappam but the preparation method and shape is different.
Ingredients
250 g raw rice (pachari)
2 tablespoons maida
175 g jaggery
1/4 cup cocnut sliced
1 1/2 black sesame seeds table spoon
1/4 teaspoon cardamom powder
2 – 3 pinchs soda bicarbonate (optional)
1/4 Teaspoon cumin (optional)
1/4 teaspoon ginger dried powder (optional)
2 pinchs salt
1 teaspoon ghee
oil as needed
water as needed
Elaneer Pudding
Ingredients
Tender Coconut Pulp : from 2 /1 cup (approx)
Tender Coconut Water : from 1 /1/2 cup (approx)
Gelatin : 5 tsp (If you don't have gelatine and replace with 10 grms china grass)Water : 1 cup
Condensed Milk : 1 tin (reduce sugar if using condensed milk)
Vanilla Essence : 1/2 tsp
Milk : 1 1/2 cup
Sugar : 1/2 cup or according to your taste
Arisi Thengai Payasam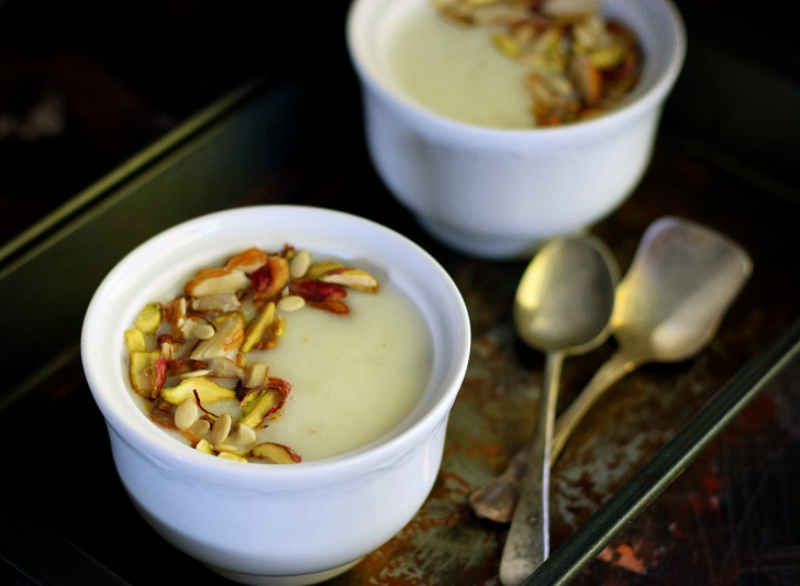 Arisi Thengai Payasam is a special traditional payasam made with rice and coconut.
Ingredients
Grated Coconut – 1/2 cup tightly packed
Raw rice – 2 heaped tbsp
Jaggery – 1/3 cup
Boiled Milk – 1/4 cup
Water – 2 and 1/2 cups
Ghee – 2 tsp
Cardamom powder – 1/4 tsp
Cashewnuts – 6 whole broken
Raisins – 10