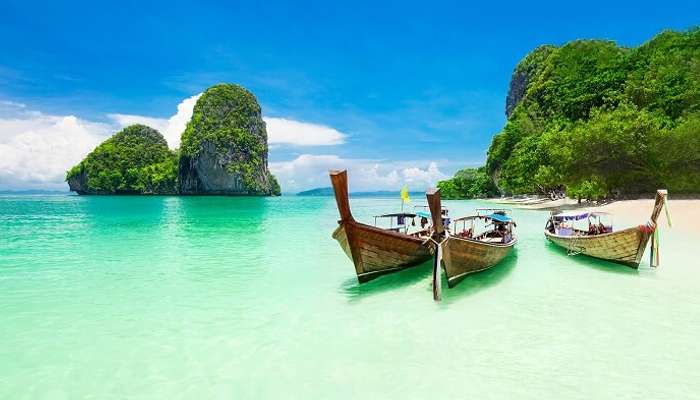 Though hard to believe, it's almost curtains for this year. December's here, and with it, longer nights, festive delights, and that welcome fusion of BBQ smoke and jasmine in the twilight air.Consider knocking the year on the head with a cheeky trip out of town — here are some of most amazing spots you need to check out this December.
The Basin, New South Wales
The vibrant capital city of Sydney is your base for exploring New South Wales. Discover unspoiled beaches up and down the east coast or take a road trip to see Australia's oldest wine region and beautiful wilderness. See it over a few days or a few weeks. There's good reason New South Wales is Australia's most visited state.
Don't miss
Get your culture fix in Sydney
Kick back on picturesque beaches
Bushwalk through the Blue Mountains
How to get there
International flights fly directly into Sydney Airport from many global hubs. From the airport it's an easy 20-minute taxi or train ride to the city centre. Regional train and coaches depart from Central Station to many destinations around New South Wales.
Kangaroo Valley, New South Wales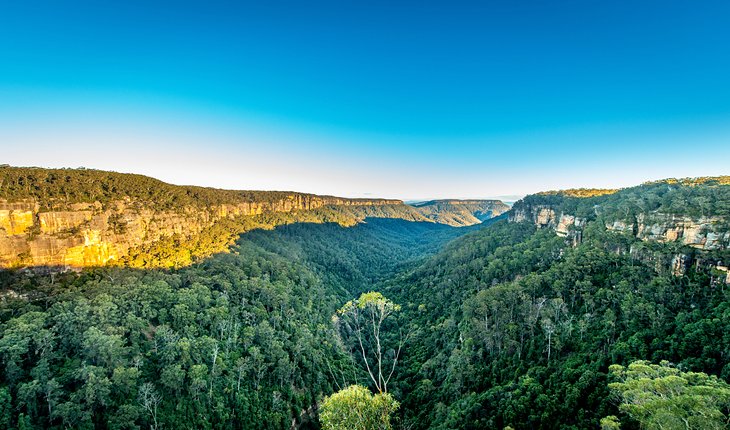 Kangaroo Valley is one of Australia's most beautiful valleys with a tranquil river, vineyards, farms and a delightful village. Two hours' drive from Sydney, the valley is a popular destination for kayaking, canoeing, golf and wine tasting.
The Kangaroo River flows through the secluded valley between the Southern Island and the South Coast. Dating back to 1870, the main street retains a country charm that extends to its tea rooms and the Friendly Inn Hotel, the old local pub.
The pub has a great children-friendly beer garden with splendid views of the verdant valley. Be sure to stop in at the Kangaroo Valley Pie Shop at Barrengarry Old Store. Pies are made fresh daily in the shop and the owners claim to have the world's best pies.
Explore the river and the natural beauty on a kayak or in a canoe. There are also overnight kayaking tours, or you can leisurely paddle down the river in just a few hours, and you'll be picked up at the other end and returned to the historic Hampden Bridge, a suspension bridge with four large sandstone turrets.
Kangaroo Valley is a great place to stay, with accommodation ranging from self-contained cottages and cabins to bed and breakfasts, farm stays and two caravan parks. The valley is a good base to explore the region's wilderness.
Gorgeous waterfalls are a short drive from Kangaroo Valley; both the Fitzroy Falls and the Gerringong Falls are less than 20km. You'll also find exhilarating walking trails in and around the falls.
Held in October, the Kangaroo Valley Folk Festival in a weekend event celebrating music, arts and dancing. The festival includes live bands, arts and crafts stalls, and market stalls.
ATTRACTION
Budderoo National Park
Hampden Bridge, Kangaroo Valley
Morton National Park
Tallowa Dam
Pigeon House
Pioneer Village Museum Kangaroo Valley
Lake Yarrunga
Cambewarra Range
Port Addis, Victoria
The Great Ocean Road officially begins on the stretch between Torquay and Anglesea. A slight detour takes you to famous Bells Beach, the powerful point break that's part of international surfing folklore; it has hosted Australia's premier surfing event, the Bells Classic, since 1973. (It was here too, in name only, that Keanu Reeves and Patrick Swayze had their ultimate showdown in the film Point Break.)
Around 3km away, on the outskirts of Torquay, is the surf town of Jan Juc, a local hang-out for surfers, with a mellow, sleepy vibe. Nine kilometres southwest of Torquay is the turn-off to spectacular Point Addis, a vast sweep of pristine, clothing-optional beach that attracts surfers, nudists, hang-gliders and swimmers.
The Wathaurong people are the traditional custodians of this stretch of coast, and you can learn about their culture on the recommended Koorie Culture Walk.
ATTRACTION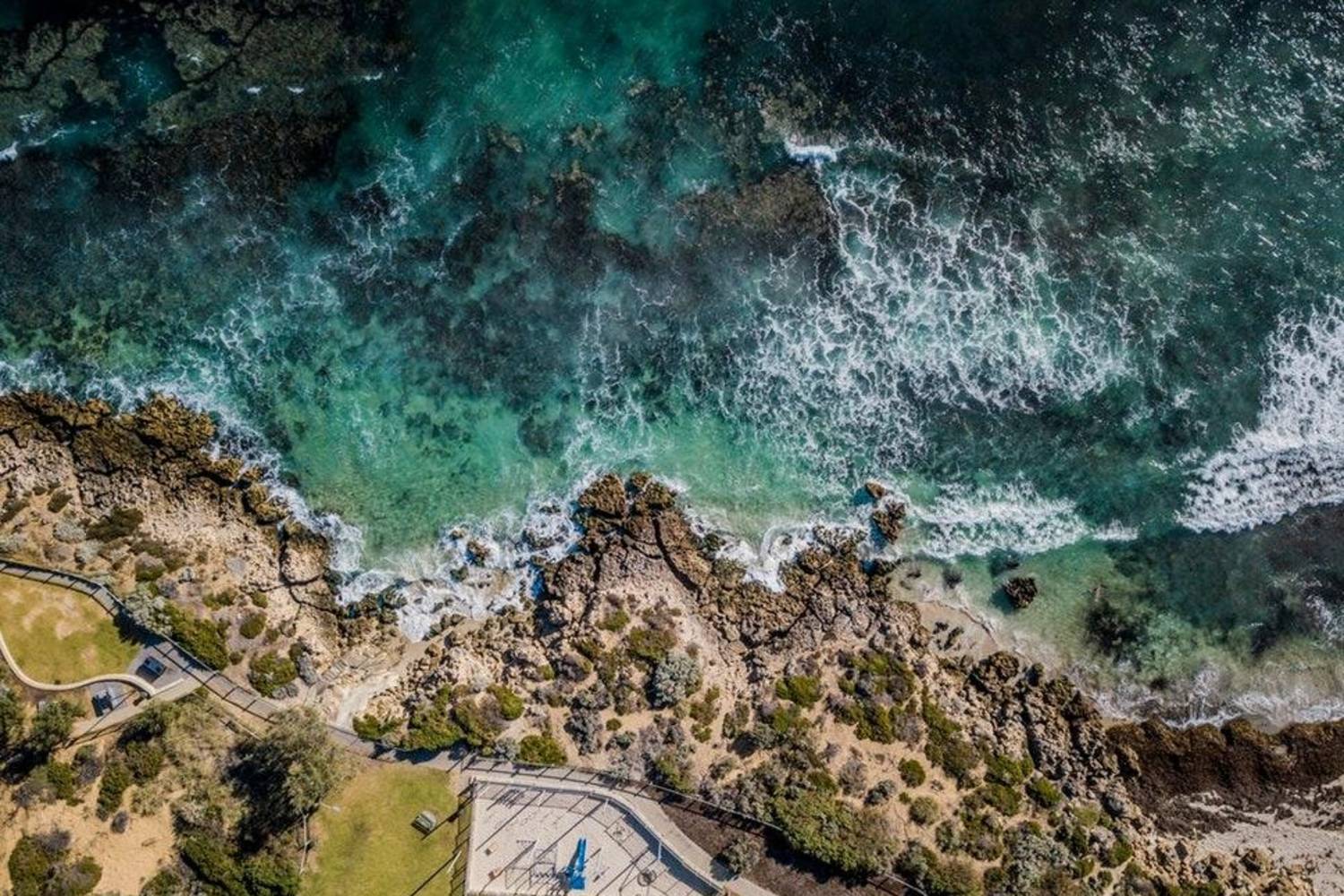 Point Addis Marine National Park.
Point Roadknight.
Coogoorah Park Nature Reserve.
Anglesea Bike Park.
Guvvos Beach.
Anglesea Visitor Information Centre.
Inverlochy Playground.
Anglesea Art House
Rainbow Beach, Queensland
Rainbow Beach Australia
Located north of Noosa on the Queensland coast, Rainbow Beach is 3 hours drive from Brisbane and is the gateway to Fraser Island and the Cooloola National Park.
Rainbow Beach – Aboriginal History
The traditional Aboriginal owners of the area tell the tale of Yiningie, the spirit of the God of the Rainbow who was killed in a battle at Rainbow Beach; the colourful spirits of Yiningie were spread across the cliffs when he died, colouring the cliffs for all time.
Rainbow Beach – History
Rainbow Beach was established and gazetted in1969 as the service centre for the local sandmining industry, which existed for some 7 years. There had previously been no road access to Rainbow Beach, which could only be reached by boat from Tin Can Bay. Originally known as Back Beach to the locals, Rainbow Beach was renamed when it was gazetted.
Rainbow Beach – Today
Today, Rainbow Beach is tiny township set at the base of the Inskip Peninsula. Boasting spectacular multicoloured cliffs and a population of some 900 souls Rainbow Beach is an idyllic fishing and beach holiday location.
Rainbow Beach – Attractions
Discover the spectacular coloured cliffs on walk of some 2 km along the beach; or a track just 600m along the cliffs at the southern end of Cooloola Dr takes you to the Carlo Sand blow; a 120m tall dune, sitting on a hill overlooking Rainbow Beach with fantastic views. Tandem paragliding, sea kayaking and canoeing are all available from Rainbow Beach, and Rainbow Beach is a gateway to World Heritage Listed Fraser Island.