A shift in the seasons, a tilt of an axis and a drop in the temperature. Come winters, and India finds itself preparing for one of the best seasons to travel across the peninsula. With a string of holidays and a list of festivals and fairs, winters in India are marked by vacations to plan your year around, a romantic beach holiday, hill stations resembling postcard sceneries and its southern tips and desserts welcoming all its visitors that had been shying away till now given their generous humidity and temperatures. Here is a list of 12 places to visit in India in winter.
Andaman & Nicobar Islands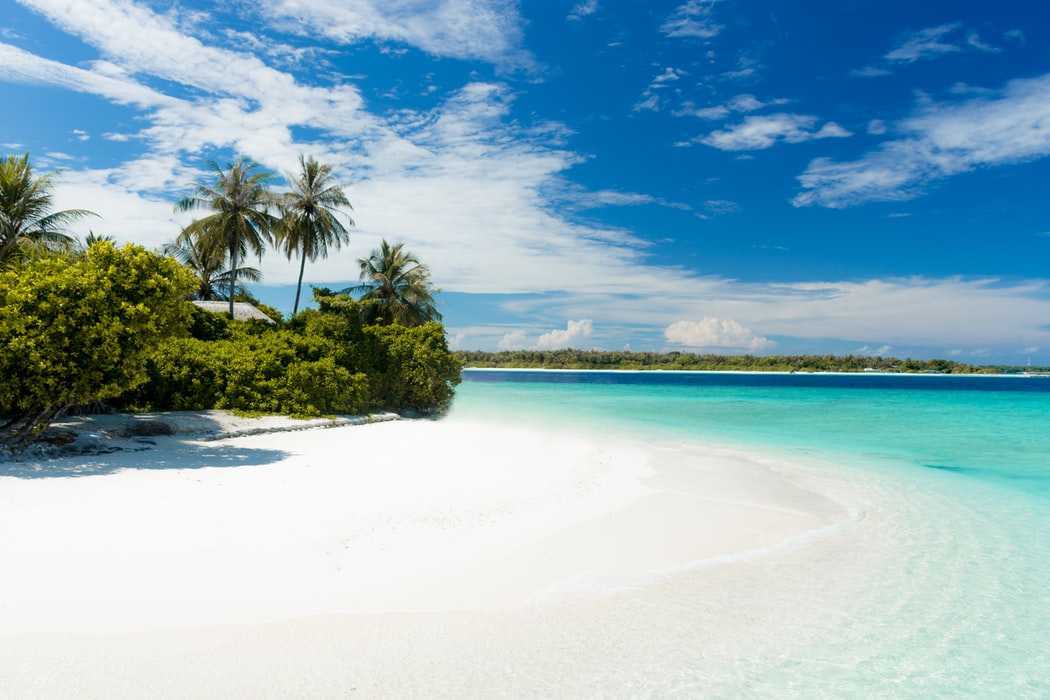 Replete with picturesque shimmering beaches, lagoons of turquoise blue waters and a bit of history, Andaman & Nicobar Islands is a little slice of paradise tucked around 1,400 km away from the east coast of India. The union territory comprises a total of 572 islands, only 37 of which are inhabited and a few are open to the tourists.

Port Blair, the capital city of Andaman & Nicobar Islands, is the gateway to the archipelago and is connected with various islands via multiple daily ferries. Havelock and Neil Island are some of the most famous islands among tourists and is known for pearly white sands, palm-lined shores and offer some of the best snorkelling and diving options in India.

Once known for its Cellular Jail- 'Kaala Paani' in Port Blair which primarily imprisoned the freedom fighters who were exiled from the mainland of India during the British Era, the graph of the Andaman and Nicobar islands have lately changed drastically and it is now known for its flourishing tourism industry which especially attracts honeymooners, families and adventure enthusiasts.

You can either laze around on the sandy shores and enjoy the mesmerising sunsets or try your hand at scuba diving and explore the vibrant coral reefs. Besides, it also has virgin immaculate backwaters for those seeking solitude and ataraxy.

Havelock Island is one of the largest and the most popular attraction of all of Andaman & Nicobar Islands. Blessed with pristine beaches and coconut groves, this one offers myriad adventure sports opportunities to its guests. From snorkelling to parasailing, scuba diving and kayaking etc., there is no dearth of thrilling activities here, for that much-needed adrenaline rush, on an otherwise tranquil leisure vacay.

In addition to this, you can visit the bustling city of Port Blair to get a glimpse of the local lifestyle. Steeped in colonial history and boasting of striking architectural monuments, you can also browse the local markets and savour the traditional cuisine.
Kutch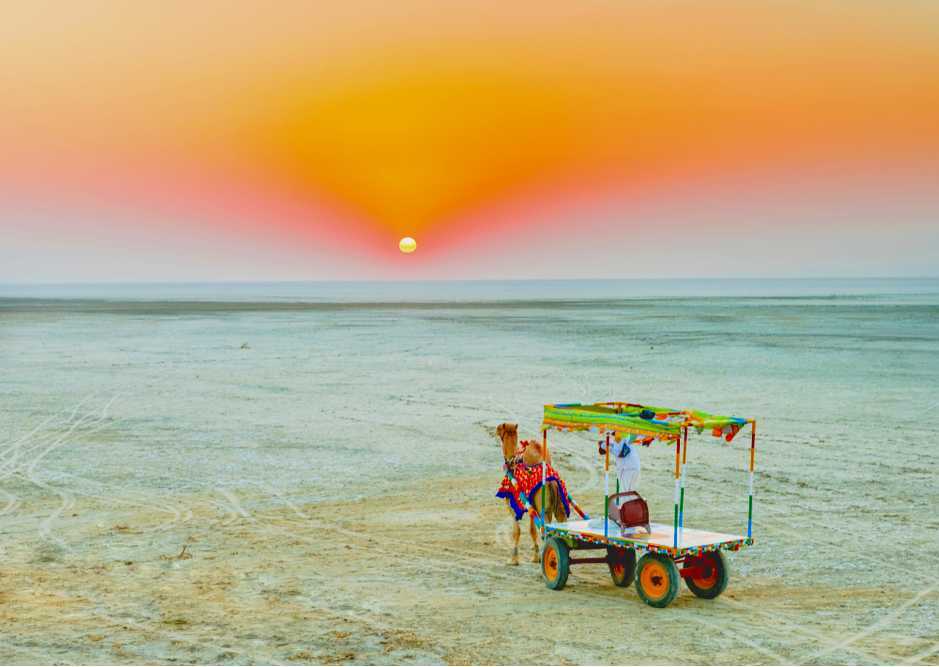 Virtually an island that resembles the shape of a tortoise, Kutch is an erstwhile princely state of India holding onto its grandeur nature from the past.
Kutch is probably one of the most beautiful, yet surreal places in India. With the vast expanses of white salt desert in the Rann of Kutch area, this is an amazing experience to witness. One would be able to see just stretches of pure white land as far as the eyesight goes. The place comes to life during the winters when the Rann Festival is held during December-February everywhere in which there are huge camp settlements with cultural programs, functions and adventure activities like hot-air ballooning. Kutch is also among the largest district of India with a terribly low population density. Also, Kutch lies on the India-Pakistan border and you can see parts of Pakistan from Kutch. Kutch is also famous for crafts and embroidery works, Flamingo Sanctuary and Wild Ass Sanctuary. Bhuj is an ideal starting point to visit the Rann of Kutch. Beautiful beaches of Mandvi near Bhuj are also totally worth visiting during your trip to Kutch. Don't miss to see the ancient town of dholavira.
Dharamshala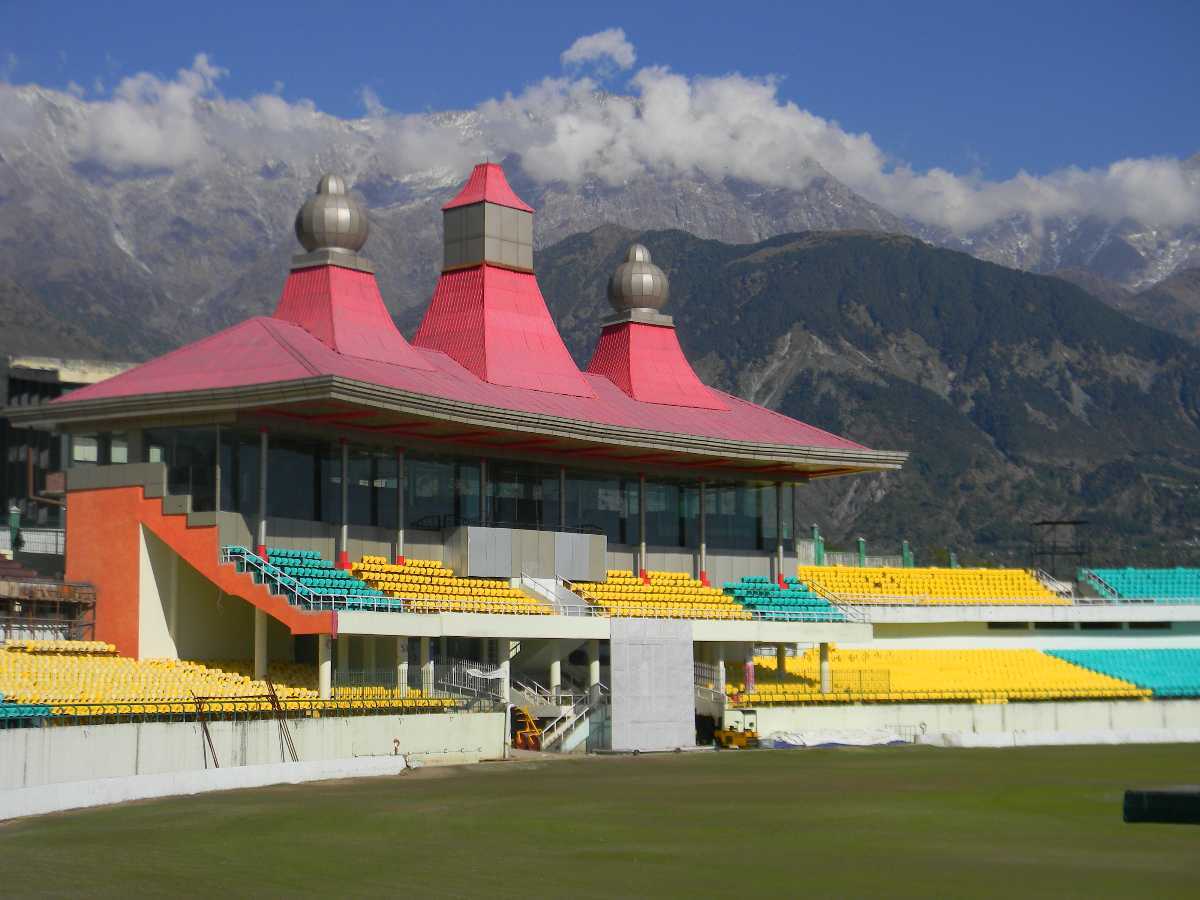 Dharamsala is famed as the holy residence of the Dalai Lama and houses the Tibetan monk in exile. Dharamsala is located in Kangra district at a distance of 18km from Kangra City. The city is distinctively separated as upper and lower divisions with different altitudes. The lower division is the Dharamsala town itself whereas the upper division is popularly known as mcleodganj.
This is situated on the upper hilly stretch of land of kangra Valley which is placed just against the picturesque scene of dhauldhar range. Being a Tibetan hub, Dharamsala is considered to be one of the best places to learn and explore Buddhism and Tibetan Culture.
Kerala Tourism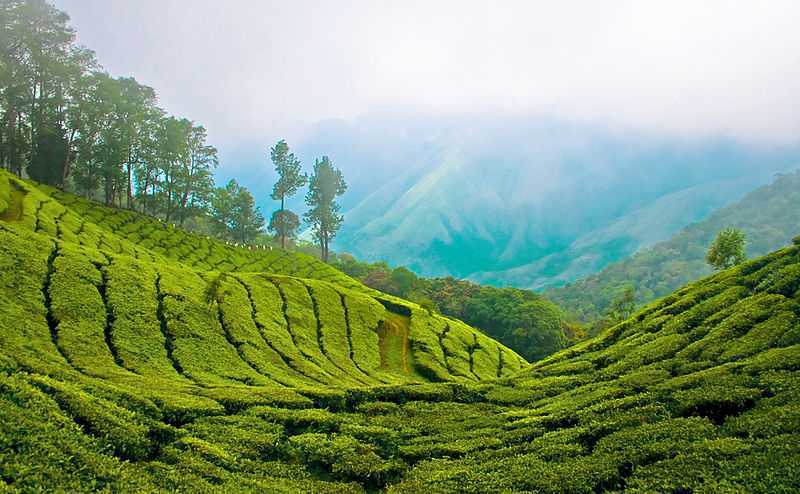 Kerala – home to the languid backwaters, long coastlines, sprawling tea gardens, and colourful dance forms, is also famously known as 'God?s Own Country'. Located on the Malabar coast of Southern India, it is a tiny sliver of paradise that is also one of the best tropical tourist destinations one can look for. Whether you want to bask in the sun and sand of the palm tree-lined Kovalam beach or want to take a hike to Munnar hill station, or even if you're going to walk down the bustling streets of Kochi, Kerala has everything on offer to take your pick from!
The land of literate and simple citizens, Kerala amuses you with its spectacular dance forms, music and handicrafts. Considered to be one among the ten paradises of the world, Kerala is known for long palm tree beaches, beautiful rivers, pious inland water bodies and a calm, green atmosphere. Apart from lush green and lovely hills of Wayanad and Idukki, beaches like Kovalam and Varkala and backwater destinations including Alleppey and Kumarakom are among few of the highlights of Kerala. Surrounded by coconut trees, the long coastline provides ample opportunity for fishing. Kerala's backwaters, wildlife sanctuaries, mountain ranges and beaches will give you an ecstatic pleasure, and the serenity is sure to refresh your mind and body.
Igatpuri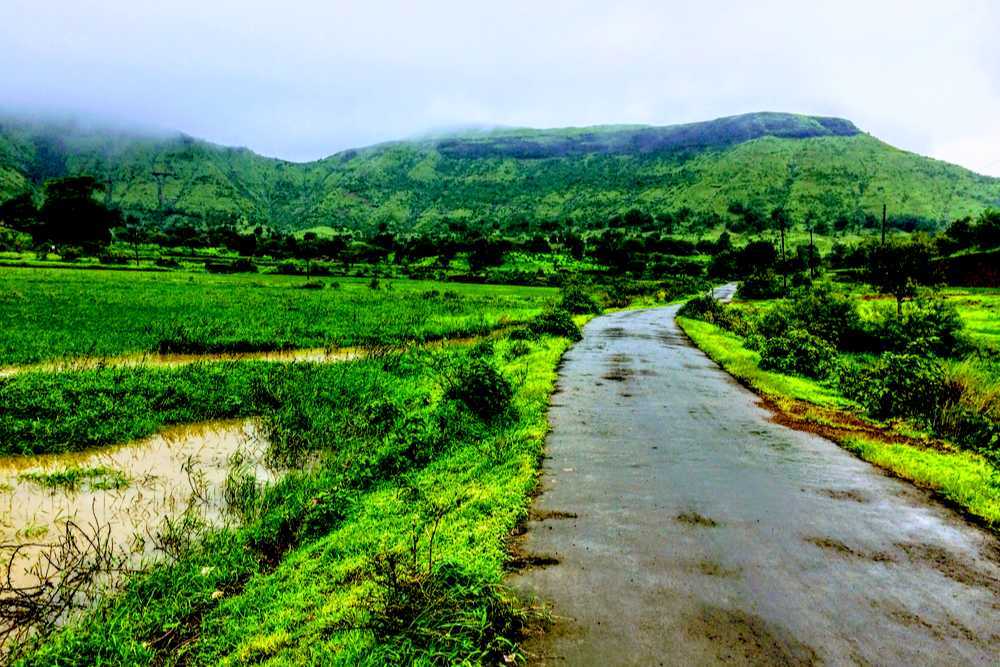 Igatpuri is blessed with picturesque beauty and is a heaven for nature lovers and adventure enthusiasts. It also has some of the highest peaks of the Sahyadri range. Igatpuri is also a major railway station in Maharashtra connecting surrounding major cities.
Igatpuri is a hill station and a city in the Western Ghats located in the Nashik district of Maharashtra, 130kms from Mumbai, on the Mumbai-Agra National Highway.
Malshej Ghat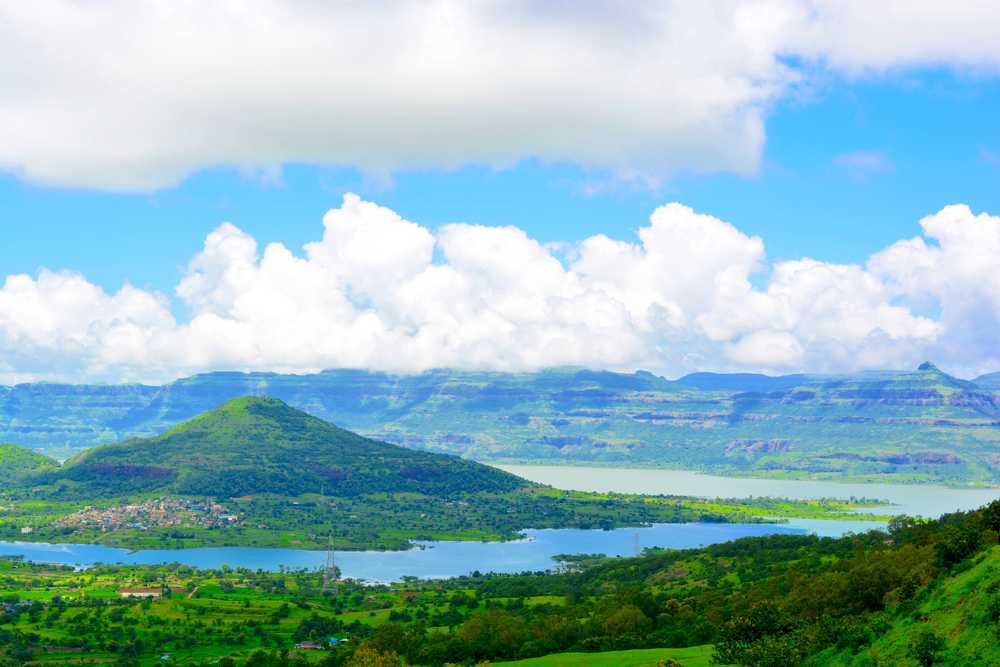 A beautiful hill station with its numerous lakes, waterfalls and mountains, Malshej Ghat is popular among hikers, trekkers and nature lovers.
Malshej Ghat is an ideal retreat from the clamor of city life and is a heaven abode full of natural beauty. With uncountable number of waterfalls to beautifully structured dams and steep, lofty forts, the ghat is a perfect place for nature lovers delight. This place is especially beautiful during monsoons and is one of the favourite weekend getaways for youngsters from Mumbai, Pune and Thane. Harishchandragad fort is a fort in this area and is very popular among trekkers. The temples in this area date back to 16th century AD and are great examples of architectural marvel.Malshej fall, the beautiful Pimpalgaon dam and Ajoba Hill fort are some of the other attractions here which will be spellbinding for any tourist.
Orchha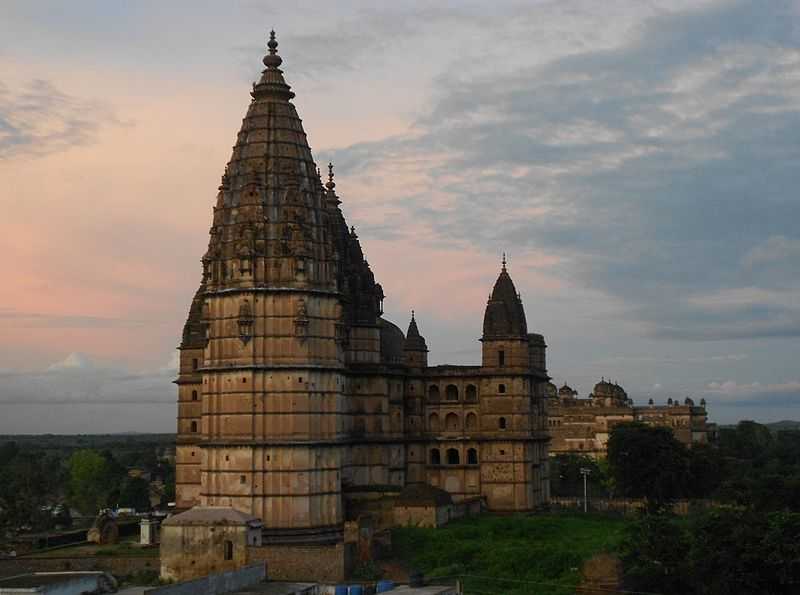 Orchha is a historical town located on the banks of river Betwa in Madhya Pradesh, known for its grand palaces, and intricately carved temples. Famous as the city of palaces, it is world-renowned for the classic mural paintings, frescos and Chhatris (cenotaphs) that were constructed to commemorate the Bundela rulers. Orchha's old-world charm casts a spell on tourists from all around the world.
Founded in 1501 by Bundela Rajput Chief, Orchha literally means 'a hidden place'. It was the capital of one of the most powerful dynasties to ever rule in India- the Bundelas. The major attractions in Orchha include Ram Raja Temple (the only place where Lord Ram is worshipped both as a God and a king), Laxmi Narayan Temple (known for its unique architecture which is a melange of a fort and a temple), and the Jahangir mahal (built in hour of Mughal emperor Jahangir).

When in Orccha, soak in the rich cultural heritage of the city or be thrilled rafting in the Betwa River. The medieval architecture of Orchha's palaces and temples is a visual delight for photographers.
Jaipur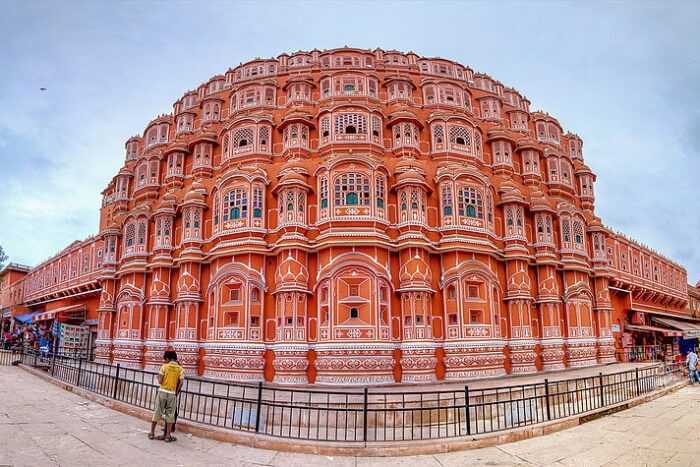 Jaipur is a vibrant amalgamation of the old and the new. Also called the Pink City, The capital of the royal state of Rajasthan, Jaipur has been ruled by Rajput kingdoms for many centuries and developed as a planned city in the 17th century AD. Along with Delhi and Agra, Jaipur forms the Golden Triangle, one of the most famous tourist circuits of the country.
With the old city surrounded by walls and gates decorated with drawings on the backdrop of a beautiful pink hue, Jaipur, the pink city successfully manages to retain its old world charm. Home to a few UNESCO World Heritage sites including Amer Fort and Jantar Mantar, Jaipur is home to many magnificent forts, palaces, temples and museums. Jaipur is filled to the brim with bustling local bazaars where you can shop for local handicrafts and trinkets to your heart's content. Popular bazaars in the city include Bapu Bazaar, Tripolia Bazaar and Johri Bazaar. Jaipur is also very well known for its local food and the most famous dishes include the Ghewar, Pyaaz Kachori and Dal Baati Churma.

One of the largest cities in India, Jaipur is also home to all the modern amenities with some of the most exotic hotels and resorts in the world. The city boasts an international airport and is also very well connected by rail and road. The metro, local buses, shared tuk-tuks, auto-rickshaws and taxi aggregator apps including Uber and Ola solve the commute problem in the city quite comfortably. It's quite interesting to see the highly urbanised pockets and shopping areas have casually sprung up beside gleaming forts and palaces.

Majestic buildings, tales of heroic battles, resplendent forts and palaces, and multi-faceted characters, Jaipur has long been one of the shiniest cultural jewels in the history of the Indian subcontinent. With friendly people known for their hospitality, Jaipur offers a plethora of options for travellers.