If you were waiting for the rains to be in their prime to plan a trip; it's time. But if you want to go to places with lesser rainfalls, we have those as well. Don't just hesitate planning a trip because you couldn't finalize places to visit in August in India. Lined up for you are some very offbeat destinations to enjoy the mid-monsoon August and take advantage of the off-season prices.
Lahaul- SPITI
Famously described by Rudyard Kipling as "a world within a world", the Lahaul & Spiti District in Himachal is fringed by majestic Himalayan hills and it boasts mesmerizing cold barren lands of nothingness, pristine gurgling rivers, scenic alpine lakes, and a rich Buddhist culture and history. Inarguably one of the best places in Himachal Pradesh, Lahaul & Spiti is capable to transport one to another world where everything looks and feels magical.
Places to visit in Lahaul
The twin valleys of Lahaul and Spiti are a haven for nature lovers, adventurers, photographers and backpackers. With being home to some of the most breathtaking sceneries of the high Himalayan landscape, remote villages, gleaming alpine lakes, sacred monasteries and temples, exotic cultures, rich wildlife and sumptuous cuisines, Lahaul & Spiti offer a number of places to see and things to do despite being a remote destination in Himachal Pradesh.
Key Monastery
Kunzum Pass
Dhanka Gompa
Dhankar Fort
Best Time to Visit
Spiti is a beautiful valley in the Himachal Pradesh State. The best time to visit Spiti largely depends on the route you wish to take. While one is via Manali: Manali – Rohtang Pass – Gramphu – Chattru – Kunzum Pass – Kaza (Spiti Valley); the other one via Shimla – Kinnaur Valley as Shimla – Kinnaur– Nako – Sumdo (Spiti Valley) – Tabo – Kaza
Agumbe Shimoga (Shivamooga)
Located in the Shimoga district of Karnataka, Agumbe is a tiny village often referred to as the "Cherrapunji of South India". This biodiversity-rich region highest rainfall in south India and the second highest annual rainfall in India. Visiting Agumbe is an enriching experience as this hill station and picturesque beauty coupled with trekking trails and gushing rainfalls. It is one of the last surviving lowland rainforests. This beautiful place served as the setting for India's very famous fictional town Malgudi in the TV serial Malgudi Days. Agumbe is famously known for the breathtaking sunsets over the Arabian Sea that can be witnessed from this region.
Agumbe is home to some rare species of medicinal plants like Myristica, Listsaea, Garcinia, Diospyros, Eugenia and Ficus which is why it is also known as "Hasiru Honnu" which means green is gold. This place has made a significant contribution towards the protection of biodiversity in India. Being home to the extensive rainforest and the wide variety of flora and fauna, Agumbe houses the Agumbe Rainforest Research Station. This is India's oldest weather station which exclusively monitors any changes made in the rainforest areas.

Interestingly, Agumbe is also called as the "Cobra Capital" because of the high number of Cobras found here. Tourists from all over flock to this mesmerising place to experience tranquillity. Agumbe provides great options for trekking beckoning the adventure enthusiasts to visit this offbeat destination hidden in the lap of nature.
Best Time to visit
The most ideal time for tourists to Agumbe is post-monsoon season and winter. The mild and dry weather around this time is perfect for hiking and viewing the rain forest. The best time to visit the place is from August – December
Tourist Attraction
Barkana Falls
Agumbe Sunset view point
Jogi Gundi fall
Onaki Abbi fall
Somehswara Wildlife Sanctuary
Kalinga Center of Rainforest ecology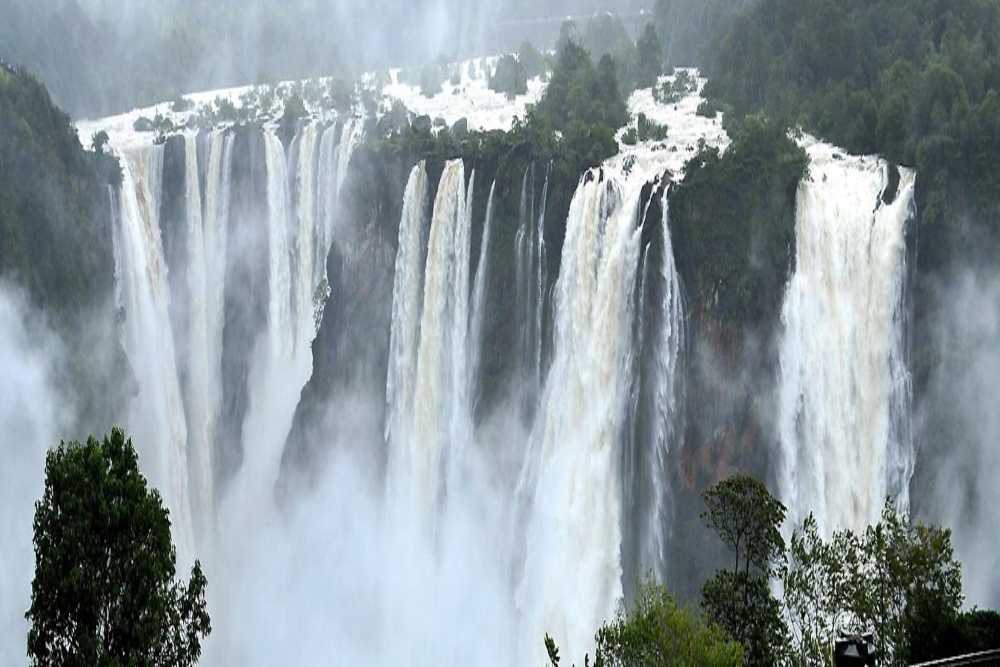 Valley of Flower- Uttarakhand
A sprawling expanse of 87 square kilometers in the Chamoli District of Uttarakhand, Valley of Flowers is set in the backdrop of the majestic Himalayan Ranges. This virtual paradise on earth has been unknown to the outside world till the great Mountaineer Frank S Smith discovered it in the year 1931
A world heritage site, the valley is situated at a very remarkable area, which is the conversion point of Himalayan ranges of Western and Eastern Himalayas. This fairyland located in the high altitudes of Himalayas is protected by snowy mountains. Bounded by the magnificent mountain ranges and glittering glaciers, this place unfolds the charisma and charm of nature at its best.
Unspoiled by human invasions this imposing land lay iced up in the colder months, and burst into its majestic boom on the arrival of hotter months. During these months the valley sheds its somnolent nature with its multitudes of exotic flora. When the monsoon clouds began to drizzle, the valley shows its flowery face and the entire region would glisten like a colourful carpet.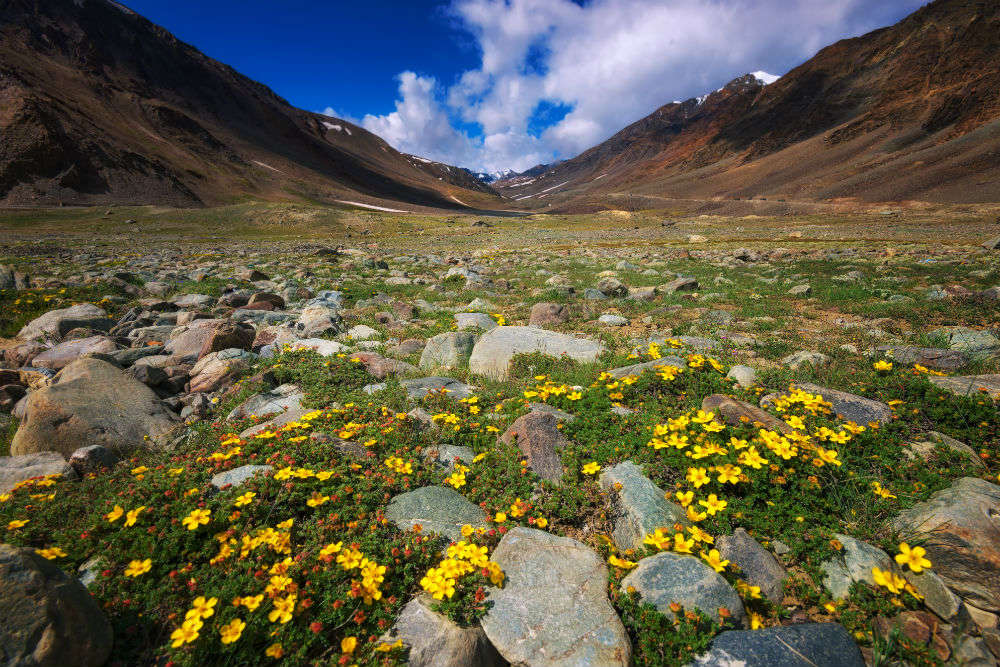 Best Time to Visit
The Valley of Flowers is only open from the beginning of June until the beginning of August, as it's covered in snow the rest of the year. The best time to visit is from mid July to mid August, when the flowers are in full bloom after the first monsoon rain. If visit before July, you'll find hardly any flowers .
Tourist Attraction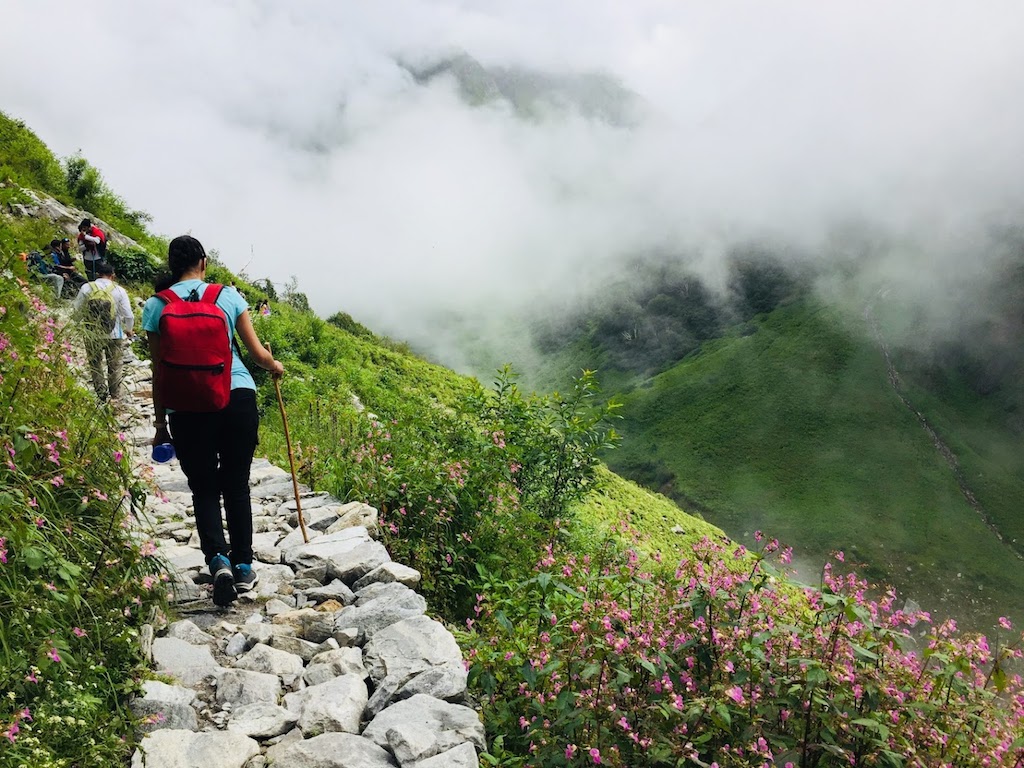 Gaurikund
Bedini Bugyal
Badrinath Temple
Govindghat
Vasudhara Falls
Bheem pul
Hemkund Sahib
Lonavala- Maharashtra
Popular hill station close to Pune and Mumbai, Lonavla is the place to be during monsoons. With lots of waterfalls, lakes and hills around, Lonavala is frequented by all sorts of people, especially hikers and trekkers.
Lonavala, being a part of the Sahyadri hills, offers an alluring and bewitching experience of nature's most gifted region. Surrounded by dense forests, waterfalls, dam alongside lakes, Lonavala is a must-visit if you admire nature and want a gateway to having a soulful weekend or a good trip. Also, visit Khandala and Rajmachi on the way to Lonavala. The tourist destination has many attractions to its name, Bhaja Cave, Bushi Dam, Karla Caves, Rajmach Fort, Ryewood lake, among others.
Best Time to Visit
The best time to visit Lonavala is between the months of August and October. It is advised not to visit Lonavala in the monsoon season between the months of June and September, as it experiences heavy rainfall during this time.
Tourist Attraction
Kune Fall
Della Adventure Park
Lonavala Lake
Tungarli Lake
Reywood Park
Shri Narayni dham temple
Pondicherry
Pondicherry, officially known as Puducherry, and commonly referred to as just Pondy, is one of the seven Union Territories of India. This former French colony is a perfect amalgamation of the traditional Indian sensibilities and French architecture, making it a dreamy escape that offers the best of both worlds.
The streets of the French Quarter of Pondicherry, also known as White Town, are dotted with charming mustard-yellow colonial structures with bougainvillaea laden walls. These are interspersed with cosy cafes and chic boutiques that offer delectable French cuisine and beverages. Simply strolling down these streets, can give the traveller an insight into the fairytale charm of Pondicherry.

Come explore the boulevards and rues (the French word for streets) of the Pondicherry that will ultimately take you down to the gorgeous seaside promenade, where the Bay of Bengal playfully splashes the shores of the famous Rock beach.
Best Time to Visit
Pondicherry is best visited during the months of August to October as the temperature usually ranges between 15 – 30 degree celcius. Over the years, Pondicherry has truly been the gem of South India and an ideal vacation spot. Summers (April-June) are quite hot and the temperature touches 40 degree Celsius occasionally
Tourist Attraction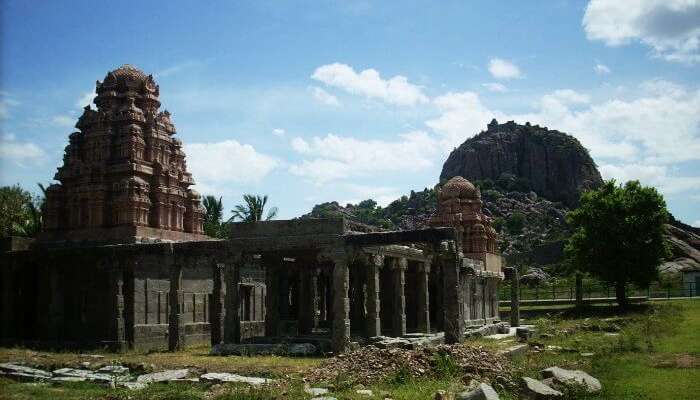 Sri Aurobindo Ashram
Arulmigu Manakula Vinayagar Temple
Promenade Beach
Basilica of the Sacred Heart of Jesus, Pondicherry
Pondicherry Museum
Immaculate Conception Cathedral, Pondicherry